Calling for partners to join CGIAR's innovation sprint on gender and climate action
From
Published on

22.08.23

Impact Area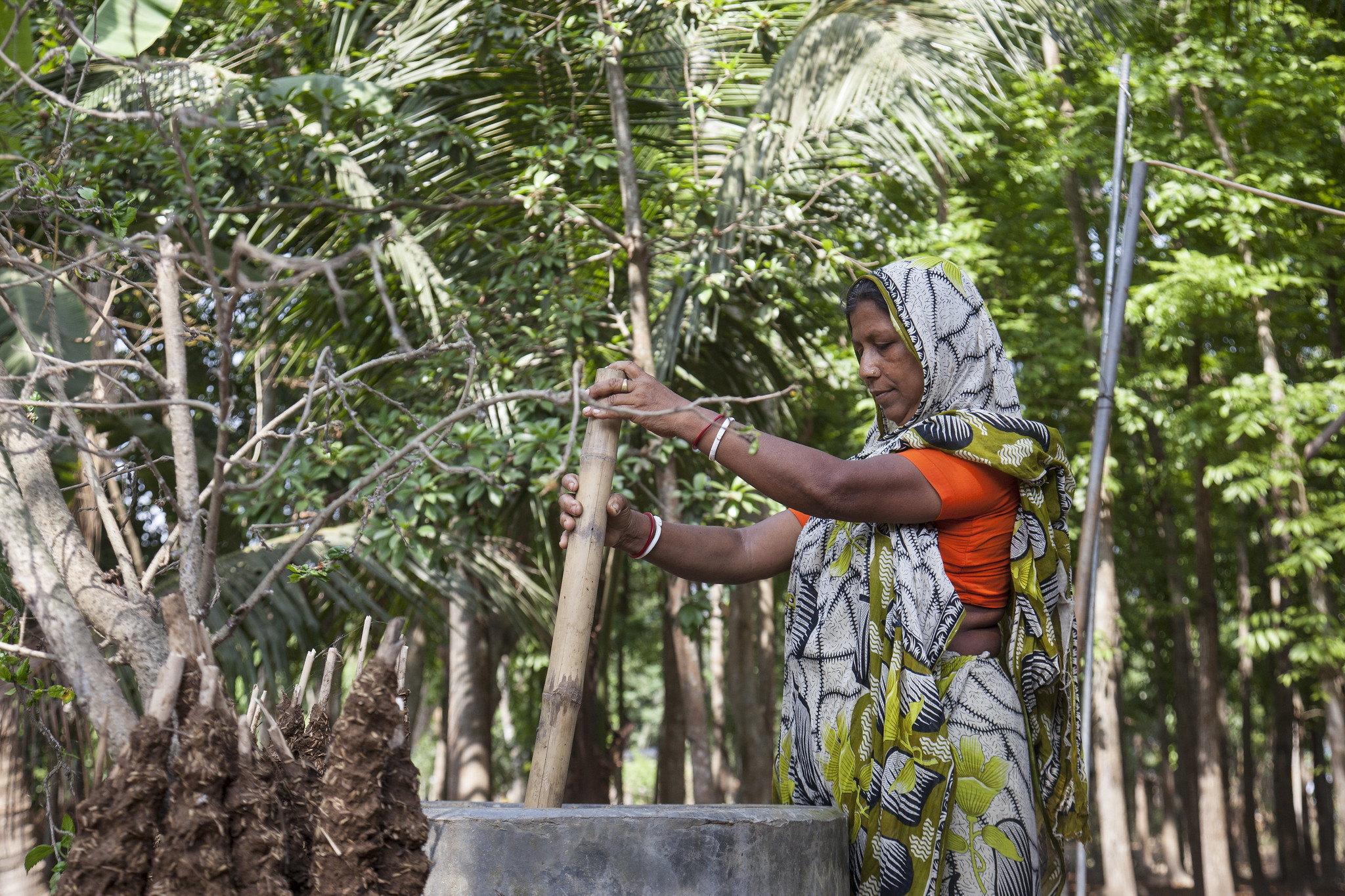 During the Agriculture Innovation Mission (AIM) for Climate Summit, CGIAR announced that it is preparing an innovation sprint on gender and climate action ahead of the 2023 UN Climate Change Conference (COP28). CGIAR is now looking for partners to join this sprint.
Women in food systems tend to be more negatively impacted by climate change than men. Persistent gender inequalities in access to resources, services and livelihood opportunities, underpinned by harmful social norms, hamper women's ability to respond effectively to climate change.
At the same time, global investments in climate adaptation and mitigation actions in the agriculture and land use sectors cannot yield long-term, effective, positive outcomes as long as women are excluded from taking up their rightful roles as agents of climate action. If, on the other hand, the root causes of women's vulnerability to climate change impacts are addressed, women can drive greater climate resilience for everyone.
That is why CGIAR, with a wide range of partners, is planning to launch an innovation sprint that will promote evidence-based approaches to address gender inequality and advance women's empowerment through climate action.
Why an 'innovation sprint'?
An innovation sprint is a vehicle under the Agriculture Innovation Mission for Climate (AIM4C), a joint initiative by the United States and the United Arab Emirates. Each innovation sprint represents an increase in aggregate self-financed investment from non-government partners to achieve an outcome in agricultural innovation and for climate-smart agriculture and food systems to be completed in an expedited timeframe.
CGIAR's innovation sprint on gender and climate action will leverage the ongoing work of CGIAR's research initiatives, including the Gender Equality Initiative, the GENDER Impact Platform, the Climate Impact Platform and other CGIAR programs, including the Gender, Climate Change, and Nutrition Integration Initiative (GCAN). It also seeks to leverage work of partners—from other research organizations, non-government organizations and the private sector—to accelerate the development of agricultural innovations that advance both climate resilience and gender equality.
Innovations, enabling environment and metrics to measure change
Through this sprint, we aim to strengthen the capacity of low-income countries to design policies and interventions with a gender and climate lens, and we plan to work with national agricultural research systems to generate evidence on what works as gender-responsive climate solutions are rolled out and scaled.
The sprint will accomplish this through three interconnected focal areas:
testing climate innovations that tackle the twin challenges of climate change and gender inequality
creating an enabling environment for more widespread and equitable uptake of climate solutions
developing metrics to measure changes in gender inequality and progress towards climate adaptation and mitigation
Join us as a partner in this innovation sprint
CGIAR is inviting partners to join us in developing this innovation sprint on gender and climate action ahead of COP28. We are particularly seeking partners who are committed to investing in the three focal areas listed above and who are dedicated to furthering gender equality and women's empowerment through climate action.
If you and your organization are interested in collaborating, please get in touch using this form. Submissions are due by September 15, 2023.
For more information, please reach out to Elizabeth Bryan (e.bryan[@]cgiar.org).