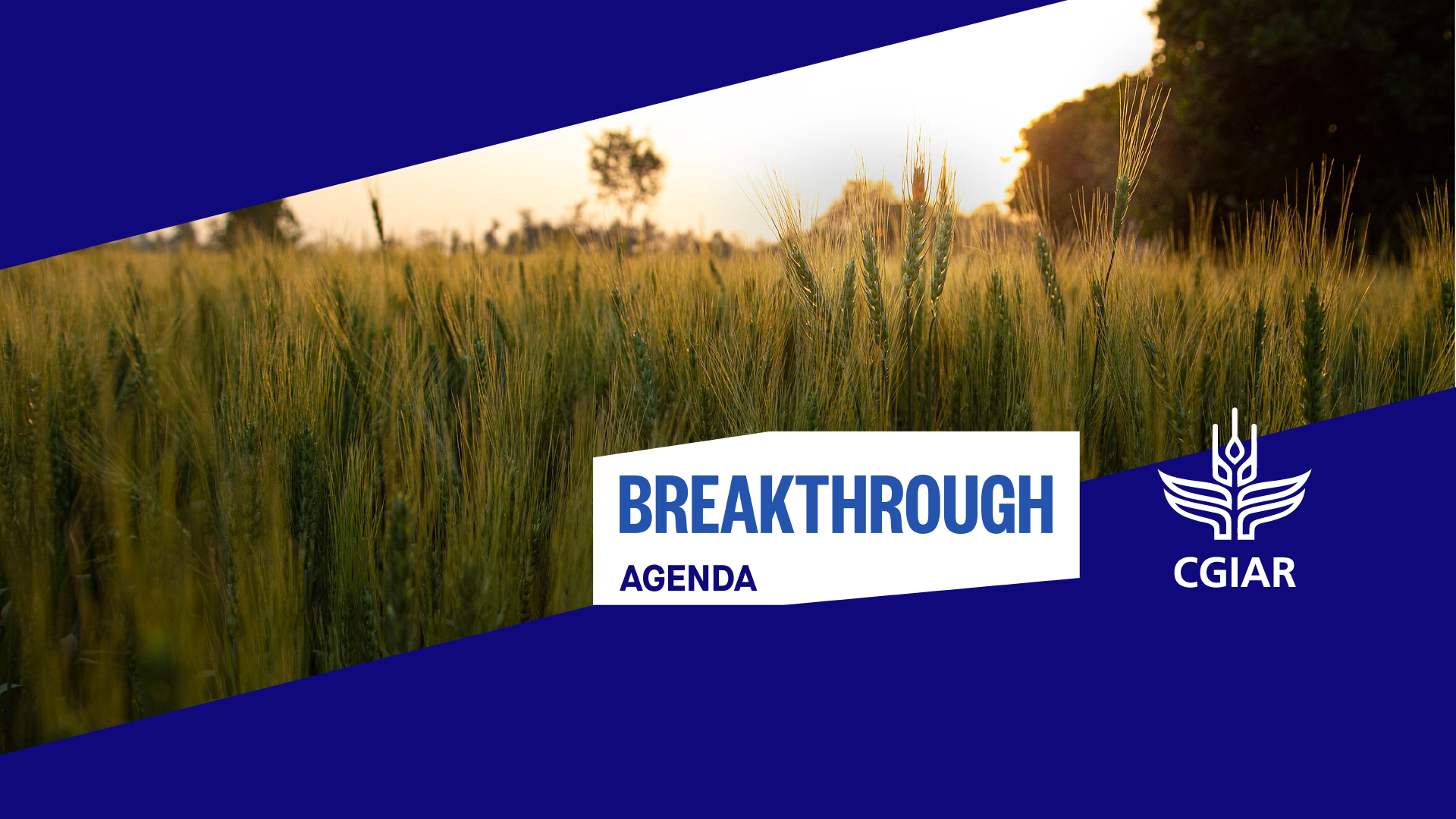 High-level Ministerial on the Agriculture Breakthrough
The UK Government and CGIAR convene international leaders to accelerate climate action in agriculture, as part of the AIM for Climate Summit
Date

09.05.23

Time

11:00 am > 12:30 pm

UTC-05:00

Location

Washington DC, USA

Registration

Register here (open to all government delegations attending the AIM for Climate Summit)
The UK Government and CGIAR co-convened the Agriculture Breakthrough Ministerial on Tuesday 9 May, 11:00-12:30 EDT, as part of the US-hosted AIM for Climate Summit in Washington DC. Anne-Marie Trevelyan, Minister of State in the UK's Foreign, Commonwealth & Development Office, will chair the event, open to all government delegations attending the AIM for Climate Summit. 
The Breakthrough Agenda, launched by 45 world leaders at COP26, is an international plan to coordinate and strengthen collective climate action year-on-year to dramatically scale and speed up the deployment of clean technologies and drive down costs.  
The Agriculture Breakthrough is focused on international action to accelerate deployment and adoption of technologies and solutions that can "make climate-resilient, sustainable agriculture the most attractive and widely adopted option for farmers everywhere by 2030.
Featured high-level speakers included 8th Secretary-General of the UN and Co-chair of the Ban Ki-moon Centre, Ban Ki-moon; Minister of Climate Change and Environment, United Arab Emirates, HE Mariam Almheiri; CGIAR Executive Managing Director, Claudia Sadoff; World Bank Agriculture Global Practice Lead Economist, Madhur Gautam; and FAO Deputy Director, Climate and Environment Division, Zitouni Ould-Dada, the event will profile key advances in the agriculture sector since COP27, including progress with FAO's Paris-aligned roadmap for the agriculture sector.
The event also featured a preview of the preliminary findings and recommendations for agriculture of the independent Breakthrough Agenda Report for 2023, authored by CGIAR with the FAO's Chief Scientist and UN High Level Climate Action Champions.
The report to be launched in September will provide analysis and recommendations for countries on seven priority technologies for the agriculture sector, including novel fertilizers, alternative proteins, crop and livestock breeding and agroecology.
The event provided agriculture ministers with an opportunity to set ambition for the 2024 Priority Actions under the Agriculture Breakthrough to be launched at COP28.
Program
Moderator:
 Juan Lucas Restrepo, Global Director of Partnerships and Advocacy, CGIAR, and Director General of the Alliance of Bioversity International and the International Center for Tropical Agriculture (CIAT) 
Chair's opening remarks: Anne-Marie Trevelyan, Minister of State in the Foreign, Commonwealth & Development Office, UK
Opening remarks from Breakthrough co-lead and COP27 Presidency:
 Minister Elsayed Elkosayar, Minister of Agriculture and Land Reclamation, Egypt
Opening remarks: HE Mariam Almheiri, Minister of Climate Change and Environment, United Arab Emirates
Opening remarks: Address from US Summit Hosts – Deputy Under Secretary, USDA (TBC)
Opening remarks: Claudia Sadoff, Executive Managing Director, CGIAR
Opening Remarks: Ban Ki-moon, 8th Secretary-General of the UN and Co-chair of the Ban Ki-moon Centre
Progress update from initiatives featured in 2023 Priority Actions
FAO Global Roadmap to 1.5˚C for the agriculture and food systems sector: Zitouni Ould-Dada, Deputy Director, Office of Climate Change, Biodiversity and Environment, FAO

Links between policy action and technology development and adoption, incl. the UK-World Bank Policy Dialogue: Madhur Gautam, Lead Economist, Agriculture Global Practice, World Bank

Climate finance flows in the agriculture sector – findings from new analysis: Daniela Chiriac, Manager, Climate Policy Initiative
Presentation of Breakthrough Agenda Report 2023: Emerging recommendations for agriculture: Johan Swinnen, CGIAR Managing Director of Systems Transformation, CGIAR, and Director General of the International Food Policy Research Institute (IFPRI)
Ministerial interventions: Breakthrough countries outline their priorities and profile existing work connected to the Agriculture Breakthrough
Closing remarks: Anne-Marie Trevelyan, Minister of State in the Foreign, Commonwealth & Development Office, UK
Header photo by Jacqueline Turner/ CGIAR CCAFS Program