Sustainable Healthy Diets through Food Systems Transformation - Proposal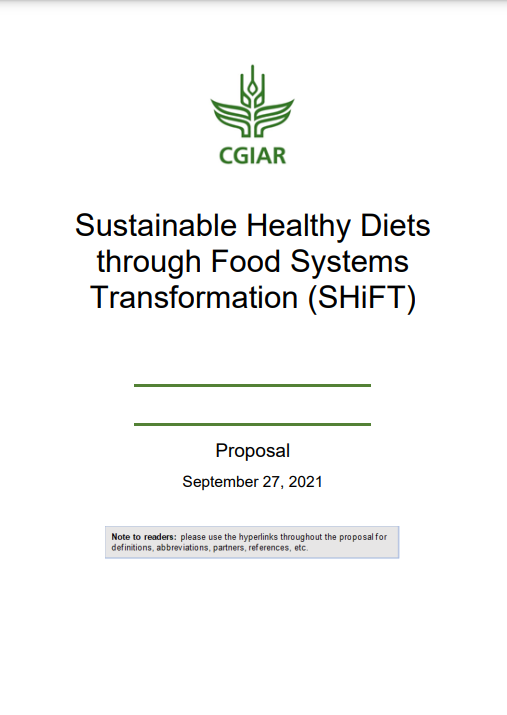 From
Published on

11.11.22

Challenges
Download
Food systems are not providing sustainable healthy diets (defined as: "A dietary pattern that promotes all dimensions of individuals' health and wellbeing; has low environmental pressure and impact; is accessible, affordable, safe and equitable; and is culturally acceptable" for everyone, everywhere: healthy diets are unaffordable for 3 billion people. Poor quality diets are associated with all forms of malnutrition and 11 million premature adult deaths each year.
Food systems contribute significantly to environmental degradation and biodiversity loss, and
are responsible for over 25% of greenhouse gas (GHG) emissions.
While food systems are an important source of employment in low- and middle-income countries (LMICs), many jobs are in the informal sector with low and uncertain income and poor labor conditions, especially for women and youth.
Diets are rapidly evolving due to changes in income, women's employment, urbanization, and
developments in technology, food marketing, and public policy.
These changes, which happen in urban and rural areas, contribute to shifts in food environments (FEs) (defined as: "The interface that mediates the acquisition of foods to people within the wider food system"). FEs increasingly promote ready-to-eat, convenient, cheap, and often ultra-processed foods
associated with poor health.
Ruel, M and Lundy, M.