Scientific misconduct and partisan research on the stability of the Grand Ethiopian Renaissance Dam: A critical review of a contribution to environmental remote sensing in Egypt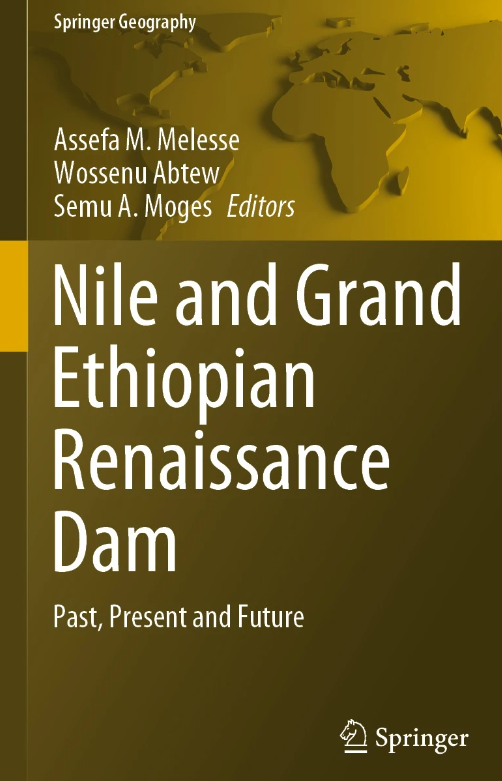 From
Published on

01.09.21

Challenges
Download
We present factual errors, methodological flaws, wrong assumptions, inadequate data use, misleading conclusions and scientific misconducts committed by a book chapter by Dandrawy and Omran (2020) on the GERD, titled "Integrated Watershed Management of Grand Ethiopian Renaissance Dam via Watershed Modeling System and Remote Sensing" in environmental remote sensing in Egypt and published at Springer (https://www.springer.com/gp/book/9783030395926). We used direct and indirect fact-checking methods that include consulting of the design report of the GERD, literature review and re-calculating some parameters to demonstrate the major flaws of the chapter.
The main points of concern are (1) absence of hydrological and hydraulic model calibration to assess model input and parameter uncertainty; (2) generation of intensity–duration–frequency curve of the Upper Blue Nile basin based on a single station data, while there are more than 40 meteorological stations within and around the basin; (3) ill-defined and exaggerated topographic parameters such as flow length, slope and time to peak to overestimate flood flow; (4) failure to include routing component in the modeling while estimating flood despite large size of the basin with over 1000 km river hydraulic length; (5) exaggerating the elevation–areacapacity curve of the GERD and significantly overestimating GERD's reservoir (lake) area; (6) unwarranted and misleading conclusions on the structural integrity of the GERD without supporting dam failure analysis and proper hydrologic and flooding assessment. Moreover, the book Chapter has several accounts of scientific misconducts of plagiarism, falsification and fabrications that should not have passed any standard peer-reviewed processes for a highly reputable publisher with the stature of Springer. If such gross failures of scientific veracity and analytical weaknesses continue unaddressed, there is a clear danger that the public credibility of scientists and the forum in which they publish their scientific findings can be compromised. In addition, such publications, which lack scientific foundation, could undermine both scientific integrity and regional peace and security. The latter is predicated upon the realization that the discourse on GERD is a highly sensitive matter in north-east Africa. We thus believe that this critique paper can serve as a basis both for defending scientific integrity in other similar cases in the future and for providing pointers that would put science at the service of society.
Abera, Wuletawu; Haregeweyn, Nigussie; Dile, Yihun; Fenta, Ayele A.; Berihun, Mulatu L.; Demissie, Biadgilgn; Mulatu, Chalachew A.; Nigussie, Tewodros A.; Billi, Paolo; Meaza, Hailemariam; Woldearegay, Kifle; Melesse, Assefa M.; Moges, Semu A.; Tamene, Lulseged.