Regional policy coherence analysis to scale up action and achievements of the Great Green Wall Initiative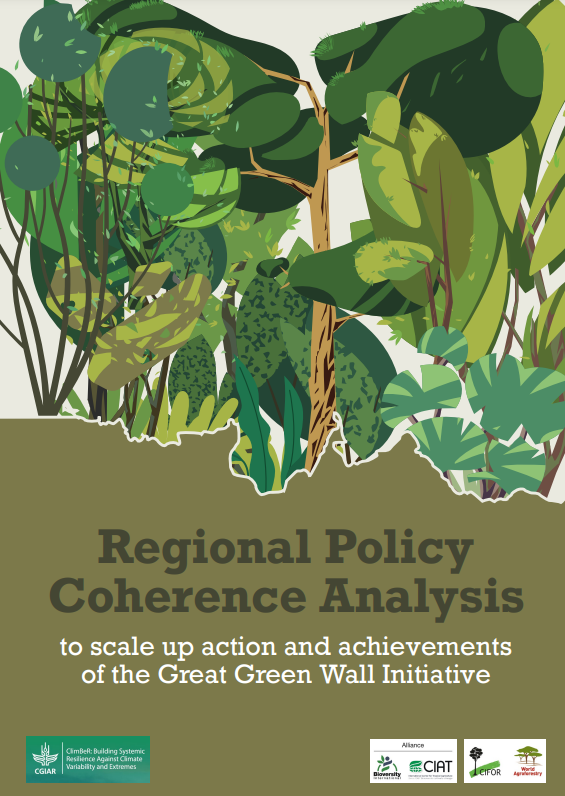 From
Published on

27.01.23

Challenges
Download
The Great Green Wall initiative is a pan-African flagship programme of the African Union that seeks to tackle the triple challenges of desertification, climate change and loss of biodiversity. It aims to restore 100 million hectares of currently degraded land stretching across 8 000 km of Africa from west to east, sequester 250 million tons of carbon, and create 10 million green jobs by 2030 across the Sahel region (UNCCD, 2020; GGW website).
Preliminary results from the most recent Great Green Wall assessment report showed that only
4–20% of the initial land restoration target was reached by 2020 (UNCCD, 2022). The Great Green
Wall is well into its second decade and the current round of the initiative (2021–2030) is therefore
intended to significantly scale up interventions (Mansourian and Berrahmouni, 2021).
In supporting the enhanced impact and effectiveness of the Great Green Wall (GGW) initiative, this report provides an overview of the existing strategies, investment plans and approaches guiding the 11 member states of the GGW as well as the key existing continental and regional policy processes related to land restoration and sustainable land management.
Bernard, F.