The Great Green Wall Initiative in Ethiopia - Country Review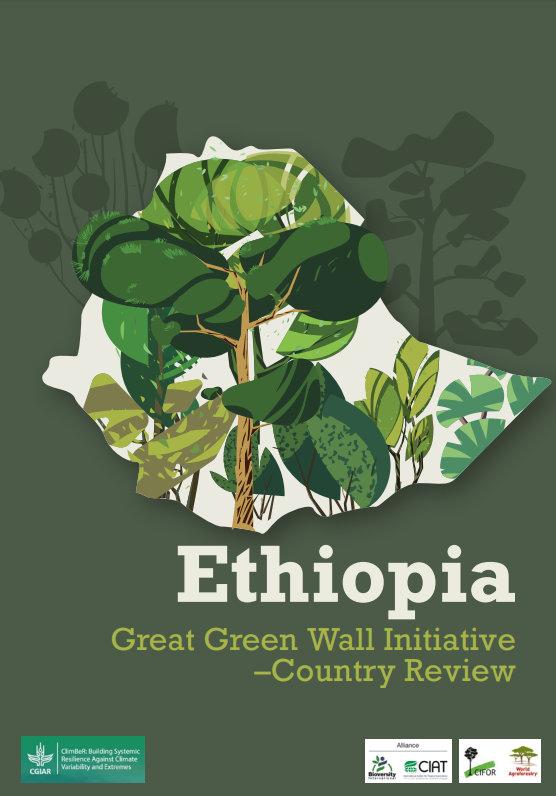 From
Published on

27.01.23

Challenges
Download
Climate change is posing serious challenges to poverty eradication and economic development in Ethiopia. Ethiopia's pastoral and agro-pastoral communities, as well as its smallholder farmers in the highlands, are particularly vulnerable to climate change. This exposure requires a concerted focus on adaptation and resilience building, as well as measures to reduce poverty.
The GGW Ethiopia short- and medium-term strategy focusses on 1) conserving, restoring and enhancing biodiversity and soils, 2) diversifying production systems; 3) meeting domestic demand, and promoting income generating activities; and 4) improving and installing basic social infrastructure.
The long-term strategy aims to
i. improve the capacity of carbon sequestration in vegetation cover and soils;
ii. reverse migration flows to the restored areas; and
iii. improve the living conditions of local communities.
This commitment aligns well with the country's aim of transitioning towards a CRGE, with zero net
greenhouse gas (GHG) emissions and corresponding plans for large scale afforestation and reforestation. It is also a demonstration of Ethiopia's global commitment to implementing the Sustainable Development Goals (SDGs), the African Forest Landscape Restoration Initiative (AFR100) and the Bonn Challenge on the restoration of degraded lands (UNCCD 2022; FDRE/
FAO 2012).
AgriBilcha PLC.