A global database of diversified farming effects on biodiversity and yield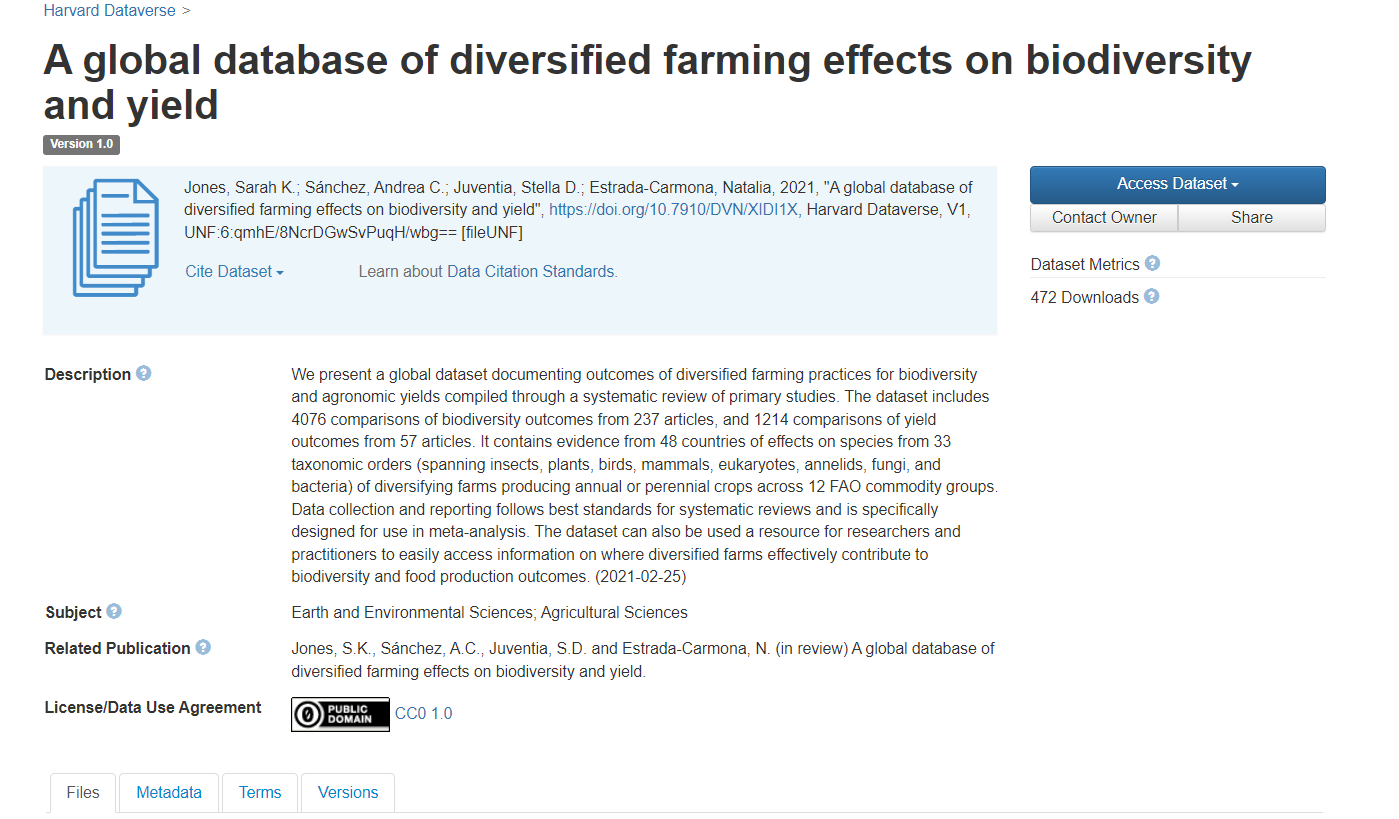 From
Published on

10.08.21

Challenges
Download
With the Convention on Biological Diversity conference (COP15), United Nations Climate Change Conference (COP26), and United Nations Food Systems Summit, 2021 is a pivotal year for transitioning towards sustainable food systems. Diversified farming systems are key to more sustainable food production. Here we present a global dataset documenting outcomes of diversified farming practices for biodiversity and yields compiled following best standards for systematic review of primary studies and specifically designed for use in meta-analysis.
The dataset includes 4076 comparisons of biodiversity outcomes and 1214 of yield in diversified farming systems compared to one of two reference systems. It contains evidence from 48 countries of effects on species from 33 taxonomic orders (spanning insects, plants, birds, mammals, eukaryotes, annelids, fungi, and bacteria) of diversified farming systems producing annual or perennial crops across 12 commodity groups.
The dataset presented provides a resource for researchers and practitioners to easily access information on where diversified farming systems effectively contribute to biodiversity and food production outcomes.

Jones, Sarah K.; Sánchez, Andrea C.; Juventia, Stella D.; Estrada-Carmona, Natalia.