Designing a modular approach towards innovation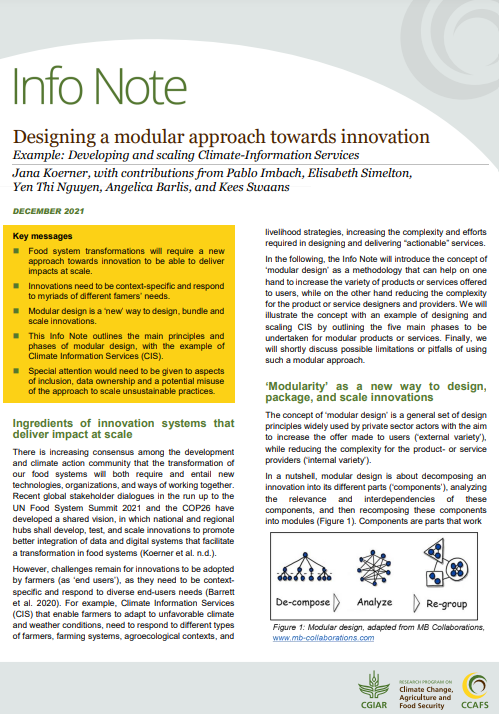 From
Published on

22.12.21

Challenges
Download
*(Example: Developing and scaling Climate-Information Services)
Food system transformations will require a new approach towards innovation to be able to deliver impacts at scale. Innovations need to be context-specific and respond to myriads of different famers' needs. Modular design is a 'new' way to design, bundle and scale innovations.
This Info Note outlines the main principles and phases of modular design, with the example of Climate Information Services (CIS). Special attention would need to be given to aspects of inclusion, data ownership and a potential misuse of the approach to scale unsustainable practices.
Koerner, Jana; Imbach, Pablo; Simelton, Elisabeth; Nguyen Thi Yen; Barlis, Angelica; Swaans, Kees.