Reducing climate-induced heat stress in pigs in Uganda: Training of trainers. Report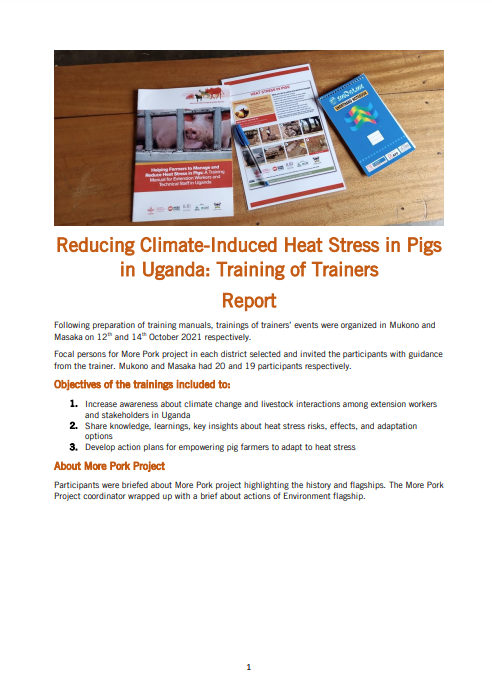 From
Published on

01.10.21

Challenges
Download
Following preparation of training manuals, trainings of trainers' events were organized in Mukono and Masaka on 12th and 14th October 2021 respectively.
Focal persons for More Pork project in each district selected and invited the participants with guidance from the trainer. Mukono and Masaka had 20 and 19 participants respectively.
Objectives of the trainings included to:
1. Increase awareness about climate change and livestock interactions among extension workers and stakeholders in Uganda
2. Share knowledge, learnings, key insights about heat stress risks, effects, and adaptation options
3. Develop action plans for empowering pig farmers to adapt to heat stress
About More Pork Project
Participants were briefed about More Pork project highlighting the history and flagships. The More Pork
Project coordinator wrapped up with a brief about actions of Environment flagship.
Zaake, P.