Bottom-up participatory prioritization and identification of potential actions and interventions in three A4NH benchmark sites in Vietnam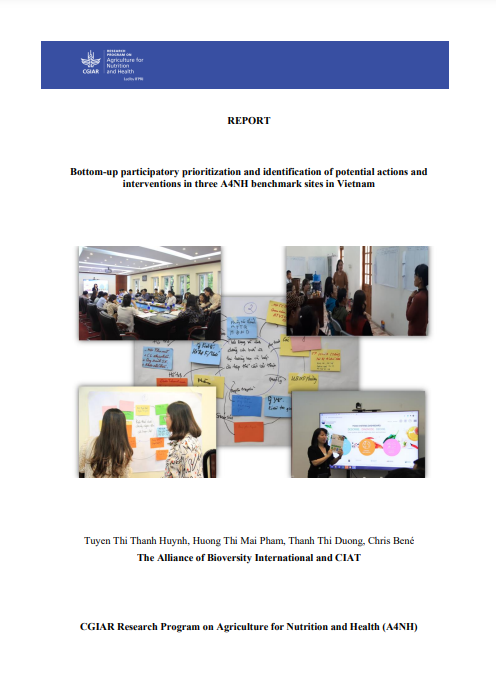 From
Published on

01.11.21

Challenges
Download
In 2019 given both secondary data and primary data from the partial baseline survey (Huynh et al., 2021), food systems profiles have been developed for each of three A4NH benchmark sites1, covering the rural, peri-urban, and urban areas (Huynh et al., 2020). Through these profiles, a synopsis of the food system was developed to characterize the existing situation, to highlight key food system challenges and to provide a baseline for measuring and monitoring future changes.
Additionally, these profiles are considered as an entry point in identifying actionable policy recommendations as well as in prioritizing socio-economic development plans at the local level.
Building on these food systems profiles, we recommend future work that documents the engagement process with local stakeholders to prioritize local food systems' issues and identify possible demandbased actions, interventions, or local policy in three benchmark sites. The policy-engagement process reported on here was carried out from January to December 2020.

Huynh, Tuyen Thi Thanh; Pham, Huong Thi Mai; Duong, Thanh Thi; Bené, Chris.