Effect of Biochar and Legume Biomass on Brachiaria brizantha cv. Xaraés Growth Parameters in Benin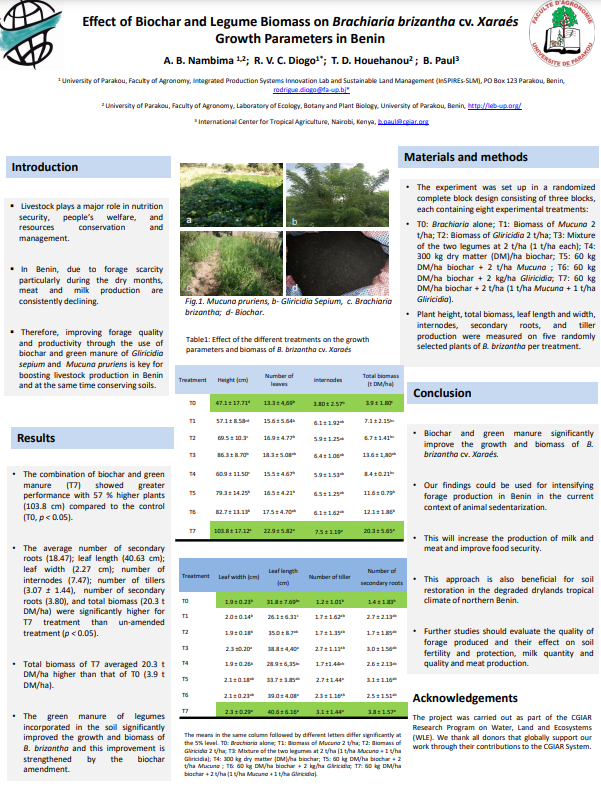 From
Published on

01.09.21

Challenges
Download
Livestock plays a major role in nutrition security, people's welfare, and resources conservation and
management. In Benin, due to forage scarcity particularly during the dry months, meat and milk production are consistently declining.
Therefore, improving forage quality and productivity through the use of biochar and green manure of Gliricidia sepium and Mucuna pruriens is key for boosting livestock production in Benin
and at the same time conserving soils
Nambima, A.B.; Diogo, R.V.C.; Houehanou, T.D.; Paul, Birthe, K.