Behavior communication: nutrition key message booklet for extension service providers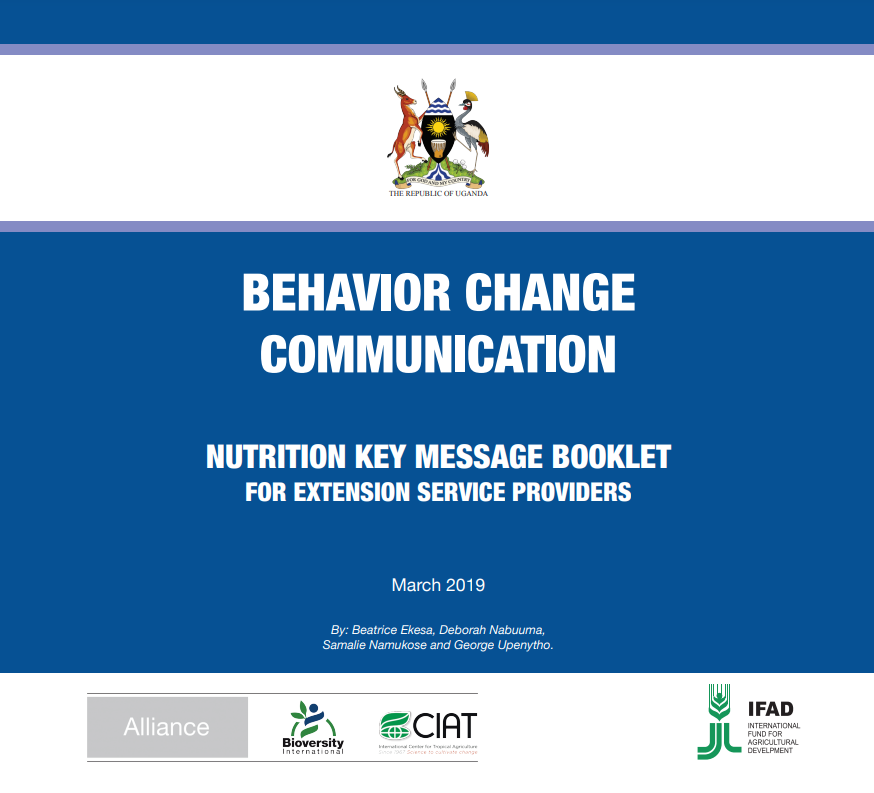 From
Published on

21.02.20

Challenges
Download
The message booklet was developed based on the expected outputs of the Household mentorship concept. This concept is used to synchronize the different intervention areas.
It consists of four themes; 1. Practices that improve nutrition and agriculture 2. Recommended feeding practices 3. Utilization of income for food and nutrition security.4. Food safety and hygiene Consequently under each of these themes there are desired practices and behaviors for the target audience to adopt following the dissemination of the highlighted key messages and doable actions. The facilitator should highlight the benefits accrued from adopting the key messages and the doable actions to the target audience to motivate them into action.
Ekesa, B.; Nabuuma, D.; Namukose, S.; Upenytho, G.