Zimbabwe agriculture minister: Government, ICRISAT should unite against hunger, poverty and malnutrition
From
Published on

16.04.21

Impact Area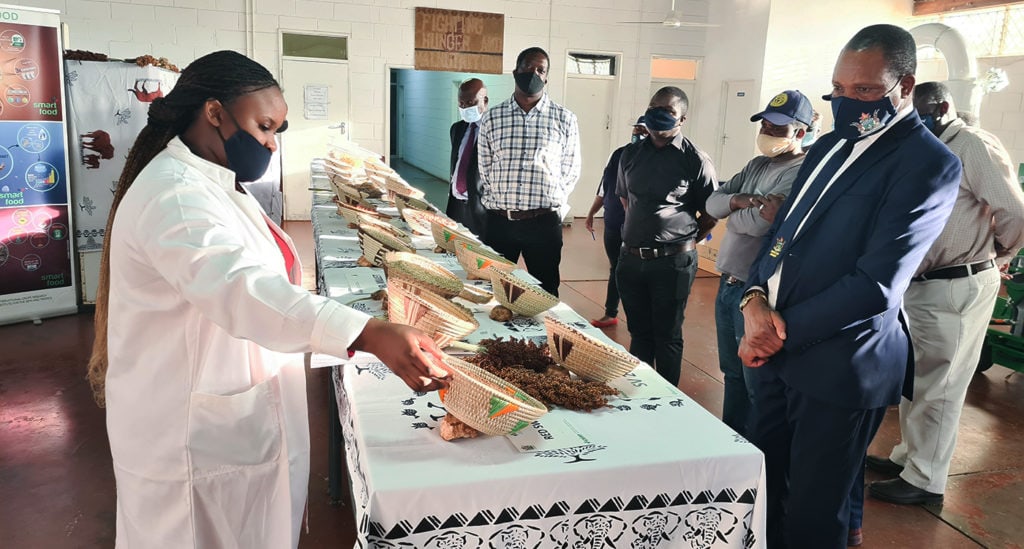 Dr Anxious Masuka, Zimbabwe's Minister of Lands, Agriculture, Fisheries, Water and Rural Resettlement, during a recent visit to the ICRISAT Matopos Research Center, called for continued close collaboration between the Government of Zimbabwe and ICRISAT to ensure the benefits of research quickly reach poorly-resourced communal farmers and help Zimbabwe achieve a middle income economy by 2030.
Dr Masuka informed that 70% of Zimbabwe's population depends on agriculture and most of these are small-scale and communal farmers in the drier parts of the country. This group is set to benefit from the products and innovations developed by ICRISAT, he said.
Dr Martin Moyo, Senior Scientist-Farming Systems and ICRISAT's Country Representative- Zimbabwe, articulated the institute's country strategy for Zimbabwe that hinges on four research themes- Developing high yielding crop varieties with traits preferred by farmers and the markets for food, feed & fodder; Developing production systems and management practices that enhance smallholder farmers' resilience to climate shocks; Developing adaptation strategies for sustainable and productive integrated crop-livestock systems; and Improving watershed management in dryland systems.