Zambia officials promote sustainable maize cropping practices for small-scale farmers
From
Published on

08.11.22

Impact Area
Funders

EU Commission, Food and Agriculture Organization of the United Nations, United States of America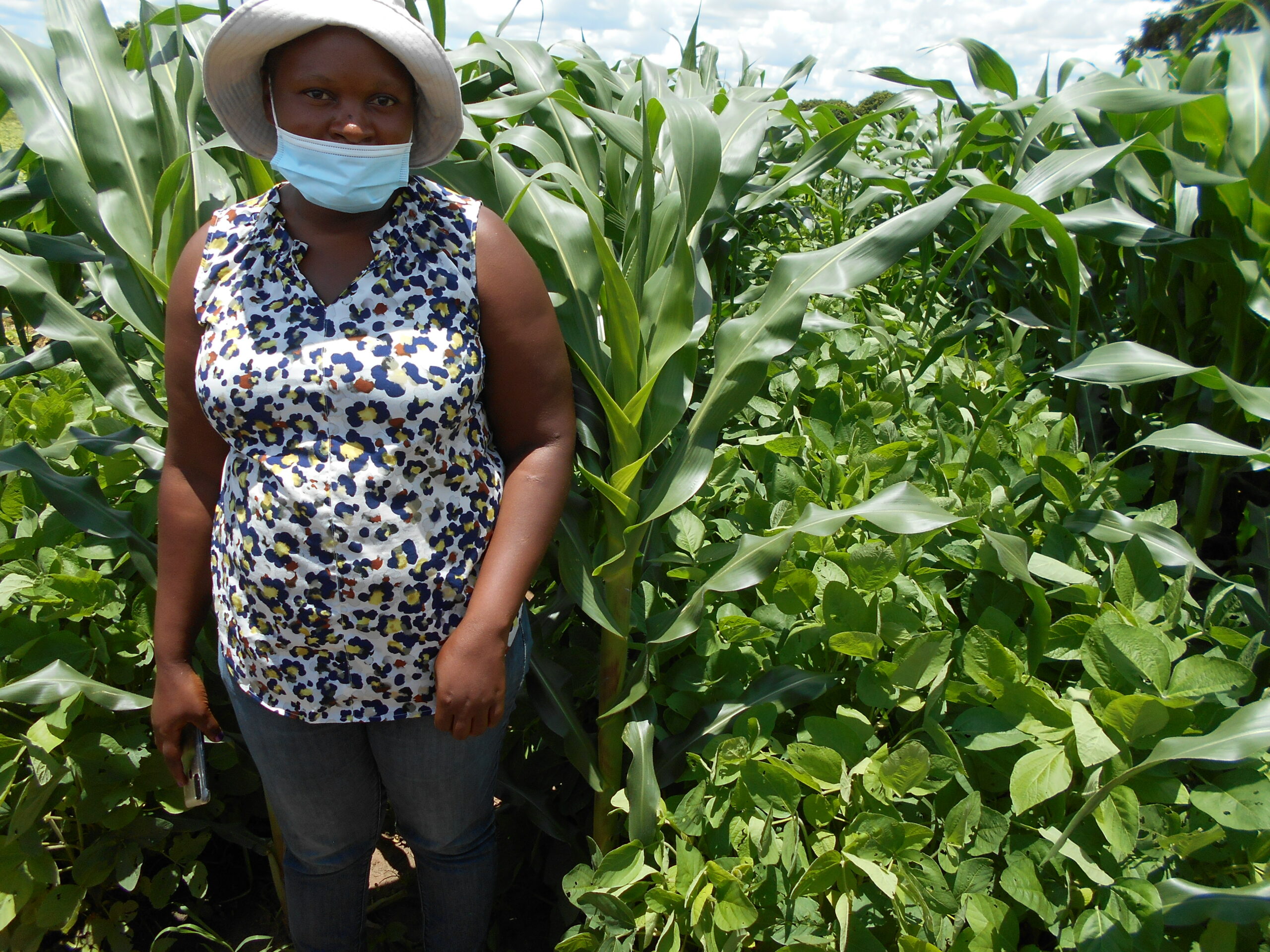 For the first time in Zambia, a special Ministry of Agriculture committee has endorsed innovative sustainable intensification practices to diversify maize-based farming systems and boost the food and nutritional security of millions of small farm households, while enriching depleted soils.
Zambia's recently formed "National Advisory Committee for the Approval/Validation of Candidate Technologies or Agronomic Practices" approved in September the release to farmers of three new systems for better yields and soil maintenance: growing maize between "hedge-rows" of legume trees; or in rows side-by-side with grain legumes as strip crops; or on permanent, raised soil beds or ridges.
Legume trees and grain legumes enhance soil nitrogen and organic matter content, and legume grains themselves are a valuable, alternative food, rich in protein for rural households. Raised soil beds and ridges can keep soils oxygenated and productive when heavy rainfall floods the fields, as can often occur in northern and northwestern Zambia.
All three systems can be bundled with conservation agriculture approaches, which are based on the principles of minimum soil disturbance, keeping crop residues on the soil, and growing a more diverse selection of crops.
The improved maize cropping methods are a research outcome of the Sustainable Intensification of Smallholder Farming Systems in Zambia (SIFAZ) project, a partnership involving the Food and Agriculture Organization (FAO) of the United Nations, Zambia's Ministry of Agriculture (MoA), and the International Maize and Wheat Improvement Centre (CIMMYT), with funding from the European Union (EU) and building in part on other results in Africa, including the Feed the Future-Africa Research in Sustainable Development for the Next Generation (Africa RISING) initiative.
"The official clearing of these transformative cropping technologies is a huge milestone for the project and for Zambia's resource-poor farmers," said Christian Thierfelder, CIMMYT principal cropping systems agronomist based in southern Africa who, as part of SIFAZ, is testing and disseminating maize cropping practices that boost harvests, enrich soils, and capture and conserve moisture. "We're working closely with Zambia's MoA and the FAO, planning research trials, demonstrations and promotion to reach 20,000 farmers as a first step."
An essential crop
Maize is the number-one food staple in sub-Saharan Africa, sown by some 300 million smallholder farmers using seasonal rains. A leading crop as well for Zambia's small-scale, subsistence, and often impoverished farmers, maize grows poorly in extreme heat, infertile soils, and extended dry weather. Failed maize crops can bring hunger to smallholders and their families, for whom risks are high and formal safety nets are non-existent.
The EU recently announced that it will provide an additional EUR 20 million in funding for SIFAZ, now three years old and operating in five provinces and 27 districts of Zambia.
The cropping practices submitted to the National Advisory Committee by Thierfelder and his colleagues conform to a sustainable intensification assessment framework developed by the Feed the Future Innovation Lab for Collaborative Research on Sustainable Intensification of the US Agency for International Development (USAID) and Kansas State University.
"The framework provides a set of indicators for evaluating technologies according to their effects on productivity, economics, the environment, and social and human conditions — domains considered essential for sustainable agriculture systems," Thierfelder explained. "The framework is well suited for smallholder farm settings, where agriculture is linked to development goals such as alleviating poverty, avoiding land degradation, increasing food and nutrition security, and supporting women's empowerment."
Cover photo: Jane Miti, a Zambia extension methodology officer, is testing intercropped strips of maize and soybean at Nyanje, Sinda District, to improve her soils and yields. (Photo: Christian Thierfelder/CIMMYT)