Unveiling the Nexus between Agrifood Systems and Climate Change: Harvesting insights from latest IPCC report
From
Published on

02.08.23

Impact Area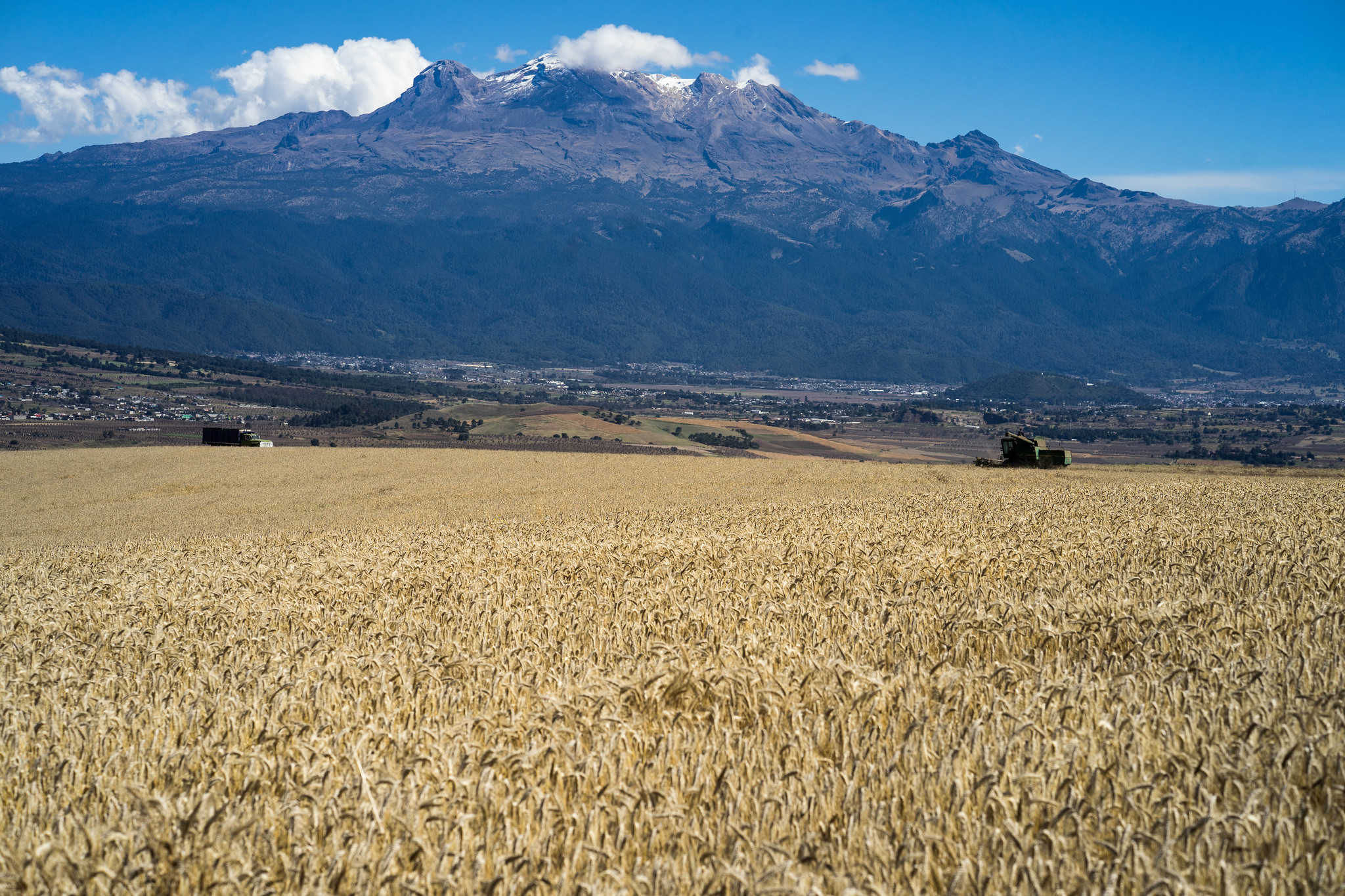 August 2 is Earth Overshoot Day 2023, which marks the date when humanity's demand for ecological resources and services in a given year exceeds what Earth can regenerate in that year.
"Climate change is already affecting agrifood systems," said the director general of the International Maize and Wheat Improvement Center (CIMMYT), Bram Govaerts. "Efforts to protect food and crop systems from things like rising temperatures and drought are part of the overall solution to reverse ecological overshoot; however, we must work hard to ensure these efforts are collaborative, inclusive and sustainable. We want to reach climate goals without compromising food security."
To harmonize climate change mitigation efforts, CIMMYT and the CGIAR Climate Impact Platform jointly hosted a webinar on July 11, 2023, for relevant stakeholders to discuss the latest findings from the Intergovernmental Panel on Climate Change (IPCC).
The IPCC is an organization of governments that are members of the United Nations and provides regular assessments of the risks of climate change and options for mitigation.
"Climate change in agrifood systems presents special challenges. There are adaptation challenges, but even more importantly, reducing emissions while also protecting the lives and livelihoods of smallholder farmers is a huge challenge that requires scientists and practitioners working together," said Aditi Mukherji, director of the CGIAR Climate Impact Platform. "Action based on science is needed and IPCC and CGIAR came together in this webinar to present those challenges and solutions."
The webinar summarized key findings from the IPCC on how climate change effects agrifood systems, including potential adaptation measures and strategies for mitigating the effects of climate change on agri-food systems, how food system management can be part of the solutions to mitigate climate change without compromising food security. Participants also identified potential collaborations and partnerships to implement IPCC recommendations.
"On this acknowledgement of Earth Overshoot Day, the IPCC report is an important milestone as we enact sustainable solutions to protect against climate change and work toward pulling back overshoot," said Claudia Sadoff, the executive managing director of CGIAR. "All strategies must be under-pinned with reliable data to let us know what is happening now and also in the future."
The webinar kicked off with presentations from Alex Ruane, co-Director of the GISS Climate Impacts Group, NASA Goddard Institute for Space Studies and IPCC author, Mukherji, and Jim Skea, IPCC Co-Chair.