Transforming with Flavor: Cacao in Colombia, an ancestral symbol of peace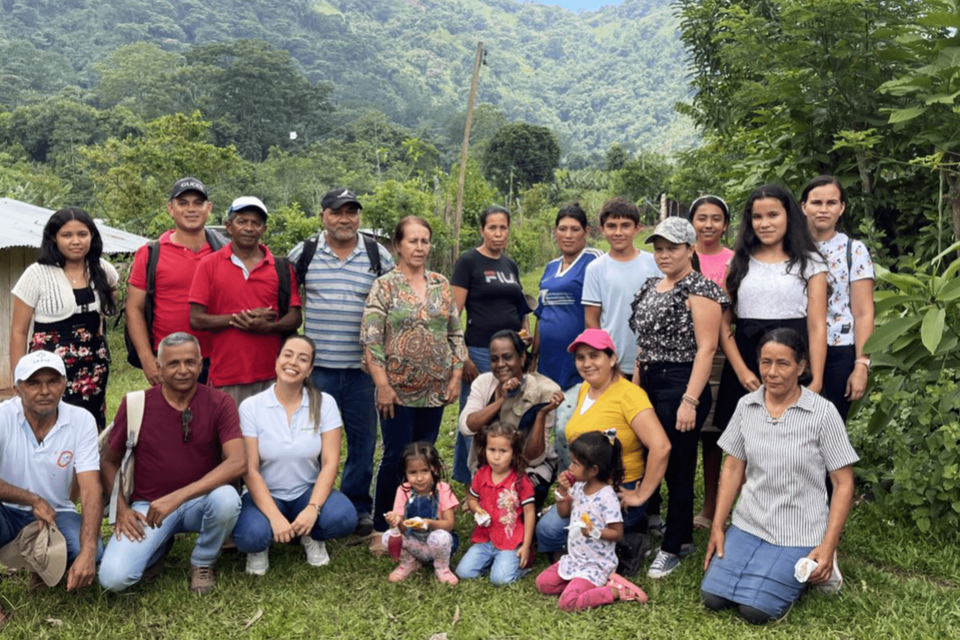 Cacao – which has been a symbol of abundance since pre-Columbian civilizations – has found its way to the heart of peace building in Colombia: a country that despite challenges and internal struggles, has found cacao and chocolate production to be a culinary adventure leading to increased resilience, stability, and unity in rural communities.
The CGIAR Initiative AgriLAC Resiliente has worked with a multidisciplinary team from the Alliance Bioversity International and CIAT, and the organizations ASOPROAGRO and ASPROABELÉN, holding workshops in the municipalities of La Paz in Cesar, and Belén de los Andaquíes in Caquetá, validating cacao production with farming communities, strengthening the cacao value chain and promoting resilience in agri-food systems in the face of climate change.

As part of the learning process, topics have been addressed that deepen the processes that occur within the pillars of production, processing and markets of cocoa, with the aim of expanding knowledge that will strengthen the work of communities over time, allowing them to expand their understanding of the structure of each of the stages within the chain, and how implementing these sustainable agricultural production practices, they can generate a solid and sustainable livelihood for themselves, their families and their communities. 
Market research was carried out to analyze national and international cacao niches, and to understand how strengthening agricultural resilience and the adoption of sustainable practices could contribute to achieving environmental, social and economic benefits, such as reducing deforestation and improving the livelihoods of rural populations, especially those affected by conflict.
The workshops used playful learning techniques to generate interest amongst workshop attendees, which were used to facilitate learning and identify the unique characteristics of the participants' cacao, such as its aroma and distinctive flavor. Thus, the Cacao Tasting Kit (Image 1) was implemented: a tool that empowers farmers by identifying the elements that differentiate their cacao and chocolate products.
The impact of these activities in the communities of La Paz and Belén de los Andaquíes has been enriching and significant.  Participants have been able to discover the importance of understanding the dynamics of international markets, and to identify opportunities for the cacao grown.  Farmers continue to receive trainings on each step of the production chain, from planting cacao to reaching the end consumer. In doing so, they're able to implement innovative processes that simultaneously promote social development and provide competitive and resilient practices in the face of climate change, whilst localizing the production of cacao products.
At the intersection between the rich history of cacao and its transformation into an agent of change for peacebuilding, Belén de los Andaquíes and La Paz are inspiring examples of how resilience, reconciliation and sustainability can be intertwined with food production, positioning cacao as a product that can transform the lives of many farmers and communities. The participation of farmers, combined with the support provided by the researchers and organizations involved, will continue to promote climate change mitigation and adaptation actions that that also contribute to fulfilling the Sustainable Development Goals.