The Role of Climate and Food Systems Science in Conflict Prevention and Peace-building
From
Published on

19.08.20

Impact Area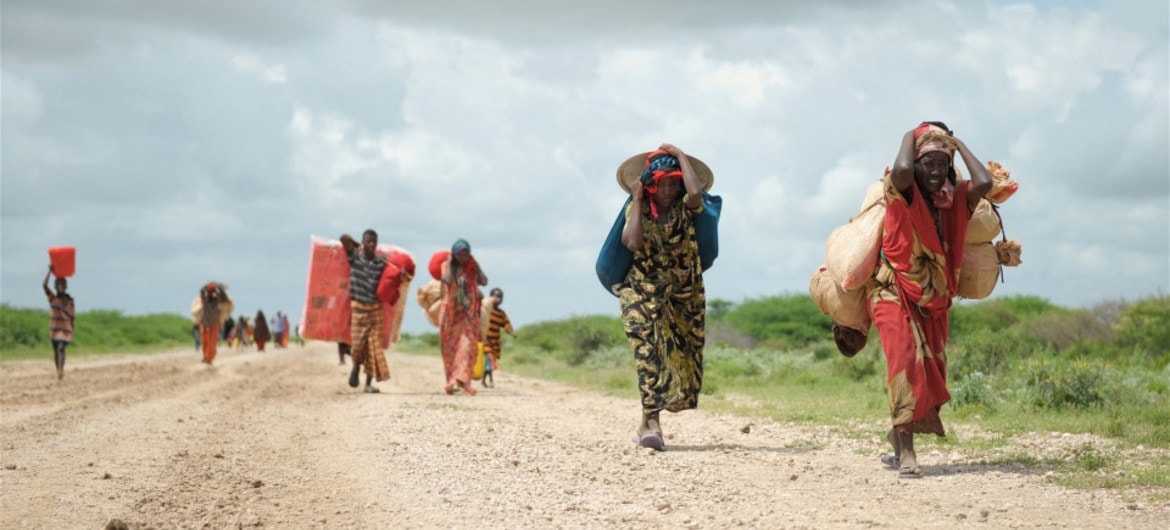 Written by Nam Nguyen and Diego Osorio. Image credit: Tobin Jones/UN Photo
CGIAR FOCUS Climate Security explores the role of climate and food systems for lasting peace. We do this through multidisciplinary research and by building strong networks with partners who want to contribute directly or indirectly to climate security and peacebuilding. Find out more and read all our latest stories. This blog post is one part of the 6-outputs from the CGIAR Climate Security Webinar Series. You can view the full webinar discussion here. The webinar is also available in podcast format from the UN Global Dispatches Podcast website.
In our inaugural webinar of the 6-part series on Climate Security, we were joined by:
Dr. Sonja Vermeulen, Director of Programs, CGIAR System Organization
Mr. Dan Smith, Director, Stockholm International Peace Research Institute
Irregular and extreme variations in climate have a substantial impact on food production and rural livelihoods globally. Minor shifts in precipitation patterns, such as a late arrival of the monsoon, or a lack of rainfall in the key stages of crop growth, can have significant consequences on crop yields. More extensive climate shocks, such as long drought spells or major floods, induced by El Niño or La Niña events, are even more disruptive at scale and have great potential to destabilize rural livelihoods.

The way we conceive conflict is evolving against this background of an increasingly variable climate and fast-paced environmental degradation. The ability to cope and adapt to these changes will be the foundation for sustainable rural livelihoods within the upcoming decades. However, for regions prone to conflict or emerging out of conflict, these objectives face a myriad of challenges due to weak state presence, poor social protection, or low levels of infrastructure and development. It is within these regions, where rural livelihood opportunities are already limited, that the many layers of economic and environmental vulnerabilities can further strain relationships between the state and its people, posing a significant challenge to sustainable development and peace.
In trying to address this complex interaction between climate, development and conflict, a fundamental question emerges: Does current peace and conflict thinking integrate climate and food security viewpoints? While academia has sought to understand the linkages between climate and conflict, this knowledge has yet to permeate and become integrated within the current institutional security architecture.

From a complexity perspective, the intricate linkages between climate, food security and conflict call for a dynamic integration of diverse sources of knowledge to develop new strategies that address the root causes of insecurity. Bridging these perspectives can leverage the comparative advantage of the institutions occupying these diverse ranges of expertise. In the end, as climate policy needs to look at institutional fragility and governance, conflict interventions ought to broaden its operational spectrum by including climate and food security content and recommendations.

If you are in a rush, check out a quick 2-minute summary video of our webinar discusison here: