Testing the climate adaptation pioneer approach in Colombia
From

CGIAR Initiative on Livestock and Climate

Published on

27.09.23

Impact Area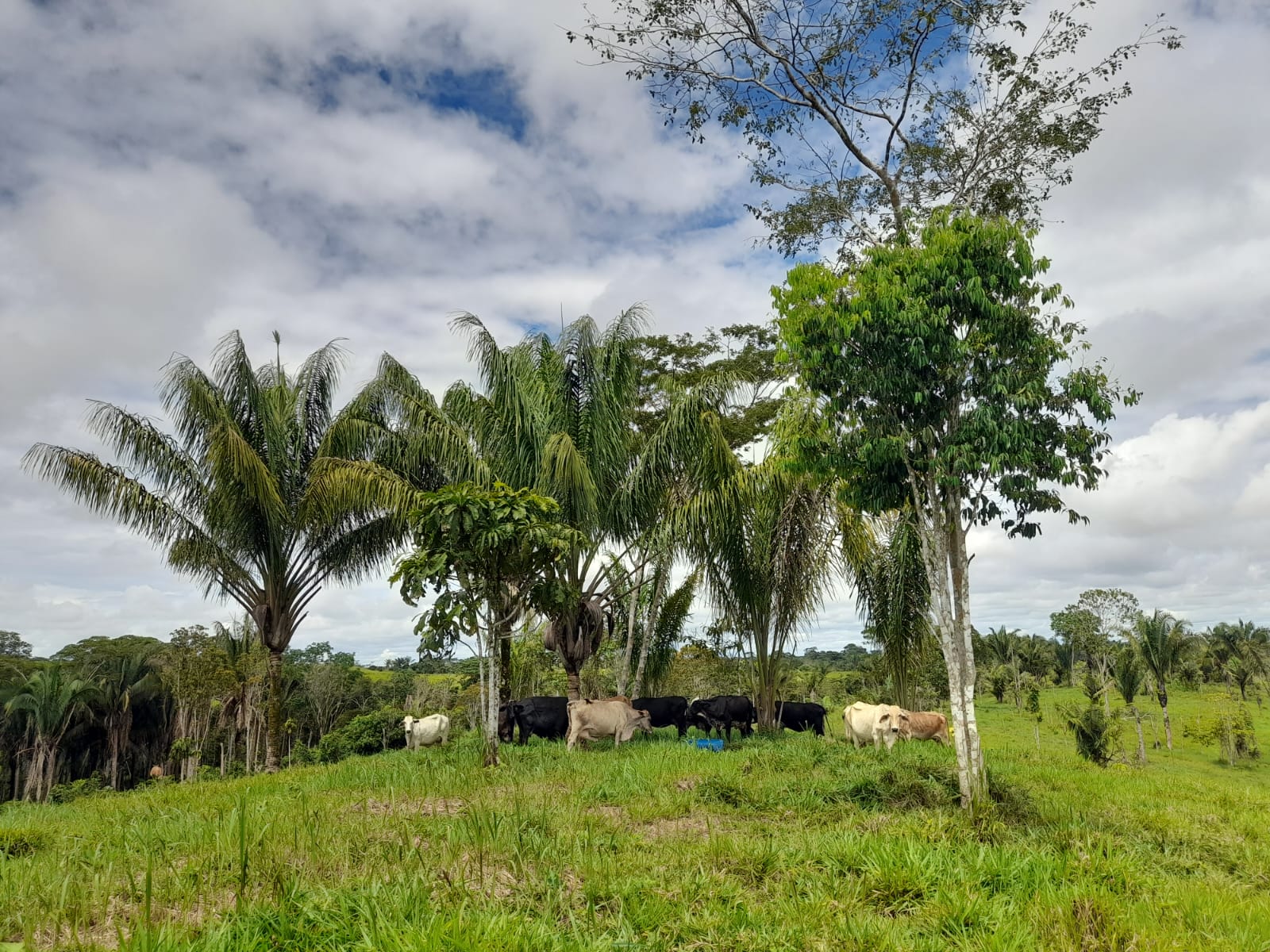 In the CGIAR Livestock and Climate Initiative, we're extending the Pioneers of Adaptation approach that was successfully piloted in the Programme for Climate Smart Livestock Systems in East Africa. Teaming up with the Alliance of Bioversity International and CIAT and Procasur, we explored how to test this approach in a Latin American context, specifically in the Caqueta Region of Colombia.
Procasur, a nonprofit organization specializing in rural development and knowledge-sharing for sustainable agriculture, has been actively involved in a similar initiative they call "Talentos Rurales," which closely aligns with our Pioneers concept. In their programmatic approach, they refer to what we call "Knowledge Networks" as "Territoriales Aprendizaje" or "Learning Territories".
Adapting the pioneer approach in Colombia

Our journey in Caqueta started with a stakeholder workshop earlier this year, leading to a household survey involving 300 respondents across four sub-locations. Each sub-location, on average, represented 75 households. To pinpoint pioneer farmers, or Talentos Rurales, within this group, we employed a method called "pareto-optimality." Key criteria we identified included farm diversity, income diversity, and the adoption and sharing of various technologies.
Our approach was guided by the selection process used in East Africa, where this approach was originally developed at the International Livestock Research Institute (ILRI). These 300 respondents were selected because they were participants in a project funded by the EU through the European Fund for Peace. This project, led by the National Government, aimed to contribute to territorial stabilization, inclusive and sustainable economic growth, and the strengthening of cocoa and dairy value chains in Putumayo, Caquetá, and Nariño departments in Colombia. (More details can be found here).
A new challenging context
However, Caqueta presented unique challenges and contexts compared to our previous work in East Africa. First and foremost, Caqueta is in a conflict zone where peace and security remain precarious. Ongoing conflicts between various illegal armed groups and the government continue to disrupt daily life. According to the National Victims Unit, 38% of municipalities in Caquetá are at high risk of new violence.
Secondly, the history of land use and ownership in Caqueta diverges significantly from other regions where we operate. Understanding the current dynamics of this region requires delving into the processes of territorial configuration, land markets, and land use. Caqueta has experienced continuous migratory processes and has yet to achieve stability in its agrarian frontier. Furthermore, the prolonged presence of the Revolutionary Armed Forces of Colombia–People's Army (commonly known as the FARC-EP, Colombia's most powerful and violent dissident group) for more than 50 years has shaped local orders and land use patterns.
Thirdly, Caqueta faces an alarming rate of deforestation, with the departments of Caquetá and Meta leading in forest loss in the Amazon biome. This poses a significant environmental challenge.
Finally, the economic landscape in Caqueta is complex. While many farmers rely on dairy and beef as a source of income, the extent to which they also engage in illicit drug production and illegal mining is unclear, as these activities can provide substantial income.
Reframing the approach

Given these unique challenges, our approach in Caqueta necessitates a comprehensive reframing, extending beyond cultural and linguistic adaptations. Additionally, it's crucial to consider that the group surveyed in Caquetá is part of a Development Programme with a Territorial Approach (PDET), focusing on a population with high levels of vulnerability and multidimensional poverty. Therefore, the pioneers or talents identified through this study may not necessarily stand out in the broader group of small livestock farmers in the region. It may be beneficial to explore participatory systematization processes to identify potential pioneers or rural talents in a more extensive social context, aiming to supplement references of good practices and innovations with scaling potential in the region.
In the Kenyan highlands, dairy serves as a vital source of income, motivating pioneer farmers to invest heavily in boosting productivity despite limited land availability. In contrast, Caqueta boasts a higher land availability, with an average of 0.92 cows per hectare. However, milk productivity in the region remains low, given its considerable potential. As of 2022, Caqueta had 20,512 registered cattle farms occupying 2,409,028 hectares for grazing. The region was home to 2.21 million cattle, including 460,715 cows under three years old and 693,921 older than three years. Accounting for dual-purpose production, the total daily milk production in the department was more than 1.8 million liters, with average yields ranging from 4.5 liters per day (dual-purpose) to 8.6 liters per day (specialized dairy).
So, what motivates pioneers in this context?

Implementing a methodology like the pioneer approach demands a high degree of flexibility while providing effective guidance for facilitating Farmer-to-Farmer learning and extension across diverse contexts. This challenge revolves around packaging an approach that can adapt to different social and agro-ecological systems.
A Learning Territory in Peru, specifically Procasur's program on cuy (guinea pig) production in Cajabamba, offers valuable insights for Caqueta's pioneers. Cuy farming, involving the breeding and fattening of guinea pigs for consumption, has transformed the lives of especially female cuy farmers in Cajabamba. The commercialization of cuy farming has strengthened women's roles in society, even replacing dairy and dual-purpose livestock farming led by men. The profitability of cuy farming has been a game-changer.
"The cuy production has helped us women a lot. Machismo is over, it is history. We women have the same rights, we are the same. This is what we learned through our success with the cuy."  Woman farmer in Cajabamba, Rural Talent of the Learning Territory.
Cross-border lessons
The key lessons from Cajabamba include the importance of trust among participants, viewing cuy farming as a full-time business requiring dedication, recognizing the significance of market linkages, promoting group associations for increased bargaining power and mutual support, and developing knowledge services and technical assistance based on Rural Talents. When integrated into public policies, the Rural Talents model can further amplify its impact on rural and agricultural development programs.
"I had lost almost all my cuys due to Salmonella infections, and I was about to give up. But the other farmers from our association offered to provide me with some cuys each so that I can get started again. This convinced me to stay in the business and I have now almost fully recovered." Cuy producer in Chota, Rural Talent of the Learning Territory.
These examples from Cajabamba and Caqueta may differ vastly, but they underscore the transformative potential of pioneers or Talentos Rurales. They serve as catalysts for uplifting communities from poverty to prosperity. We hope that the success of cuy farming in Cajabamba can inspire others, leading to the emergence of more Learning Territories in regions where extension services are scarce but much needed.
Story by Birgit Habermann (ILRI), Carlos Vanegas (Procasur), Juan Andres Cardoso (Alliance of Bioversity and CIAT)