Farmer-led adaptation innovations are at the heart of CGIAR's Livestock and Climate adaptation work
From

CGIAR Initiative on Livestock and Climate

Published on

31.12.22

Impact Area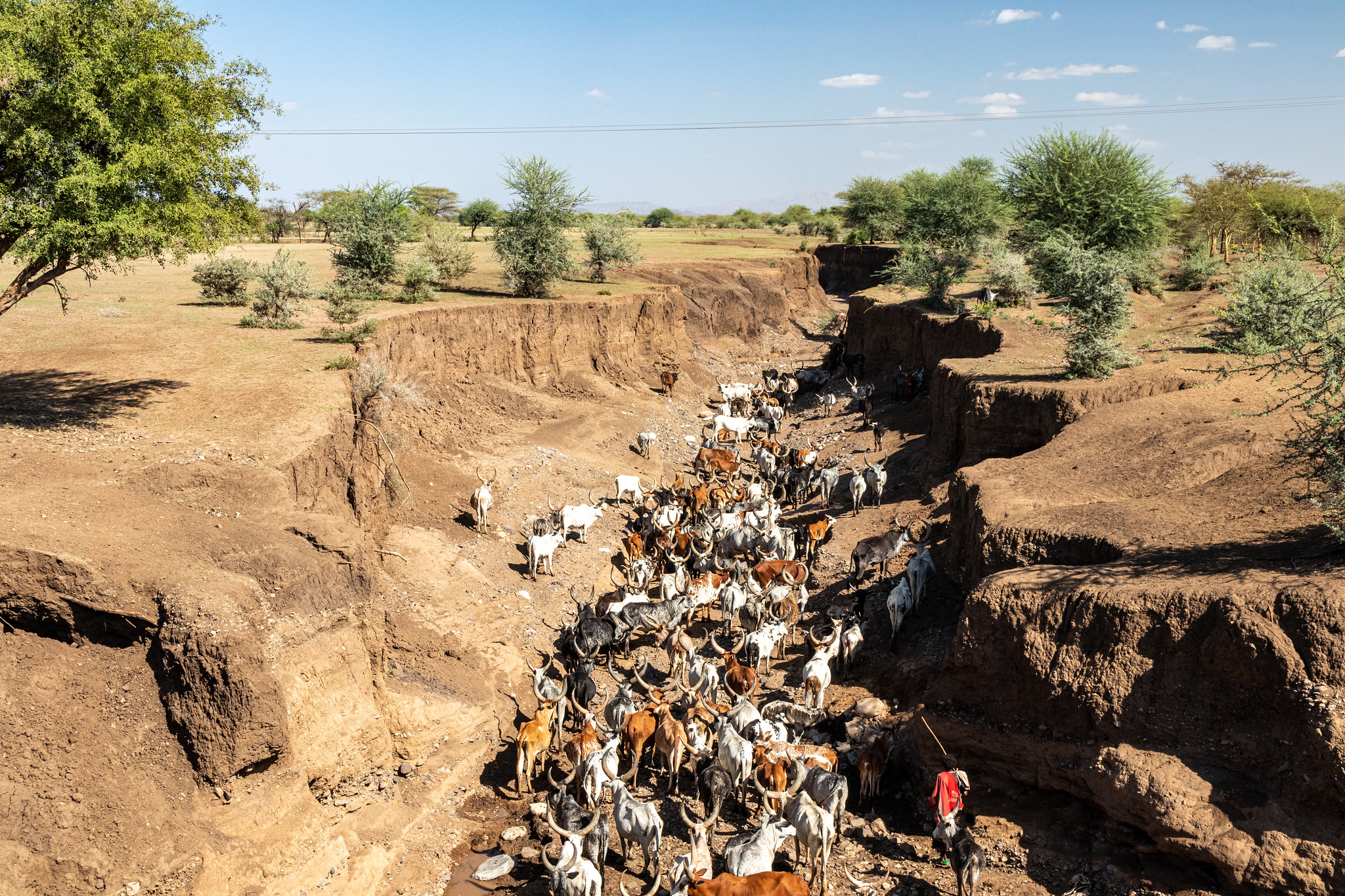 Livestock and Climate is a first-of-its-kind program in CGIAR that looks at both mitigation and adaptation opportunities for livestock in developing countries across Africa and South America. One of its key objectives is to support up to 80,000 farmers to adopt adaptation practices that are climate smart and contribute to their livelihoods in a sustainable manner.
In the second half of 2022, researchers from the initiative organized workshops in Kenya (in Nandi county) and Ethiopia (in North Shew Zone in Amhara) to ensure that key stakeholders were on board with the priorities and planned activities that were shaped by previous consultations with them. The groups consisted of government officials, national research partners, farmer cooperatives (especially ones that included women and youth) and private sector organisations. The consultations were led by researchers from the International Livestock Research Institute (ILRI), the Alliance of Bioversity International and CIAT and ICARDA in sites that overlapped with other CGIAR initiatives such as Low-Emission Food Systems, Mixed Farming Systems and Sustainable Animal Productivity.
We met with climate adaptation scientist, Birgit Habermann, one of the leads on the adaptation work of Livestock and Climate, to talk about the outcomes of the inception workshops and the innovative approach the initiative is taking towards harnessing local farmer knowledge and climate adaptation practices.
What are some of the innovations and lessons learned from previous projects that you are building upon in this initiative?
In mid-2022 the BMZ-funded Programme for Climate Smart Livestock (PCSL) programme closed. From that project we learned that a qualitative approach in finding innovative farmers–adaptation pioneers as we call them–can help us understand adaptation and how farmers innovate and learn from each other. We must see, however, whether this could work at a larger scale. We are adopting the positive deviance approach we piloted under PCSL to our work in Livestock and Climate, working with farmers to understand why some are more successful than others in their adaption efforts. We will identify new adaptation pioneers through a large, quantitative household survey combined with qualitative interviews that we will carry out later.
What are some of the questions or insights that emerged from the inception meetings?
The inception meetings showed us the importance of building upon prior connections and recommendations shared by local stakeholders. At the end of PCSL, we held feedback workshops where we reported on our findings, and we asked for recommendations for what to do next. It was rewarding to see how the engagement of those workshops continued in the inception meetings for Livestock and Climate, and to see how much trust and mutual understanding we had built. It allowed us to get straight to the heart of our discussions because we were already known and showed us how important it is to focus on longer engagements instead of jumping from one short project to another at multiple sites. If we build the trust and understanding from these relationships, we can achieve a much wider and long-term impact.
Who are the adaptation pioneers, what makes them unique and how are they central to your research approach?
The adaptation pioneer concept is a key element of the initiative work in Kenya and Ethiopia. Adaptation pioneers are farmers who successfully implement adaptation innovations they have developed on their own. These have been inspired either from extension, training or research. What makes the pioneers stand out is that their adaptation practices work best for them, so they can be productive, producing more income and products from their farms that enable them to support their families.
What is unique about our approach is that first, we recognize that farmers are developing solutions to their problems and that they implement these themselves. Then we try to understand from a scientific point of view what they are doing. And then third, we support them by showing other farmers what they do, and why this could work for them as well. We selected this approach as an answer to a question that we keep hearing: 'why do farmers not adopt the technologies that researchers offer to them?' Because farmers will only adopt what they know can work for them, and it may not be what researchers believe will work for them. Adaptation pioneers are the practical peer reviewers that agricultural research for development needs to better support farmers in adapting to climate change.
How are you ensuring that gender and youth are included, supported and will benefit from the initiative?
Under PCSL, we saw that adaptation pioneers were rather male-oriented and individualized. We decided therefore to shift our focus on adaptation pioneering households rather than individuals, recognizing that this could consist of a widowed farmer and her son, or an elderly farmer and his young daughter, and many other combinations. We will look closely at who are invited to trainings and farmer field days and organize specific events for women and youth to ensure they have equal access to our work. We will also play close attention to the fact that some household members may favour practices with little benefit for others, while shifting workloads unfavorably among them.
What are you most excited about for the initiative?
It is exciting and motivating to see how much we achieved through the PCSL project, and how well that feeds into what we do now. It looks like we are going to reach a lot of people with Livestock and Climate, and it is encouraging to see what great work farmers already do. We are excited to get to know many more adaptation pioneers!
What is your biggest challenge and how do you hope to meet it?
Our biggest challenge is time. We have two years left for implementation and that's not long given the number of people we committed to reach. There are often unexpected events, administrative hurdles and other uncertainties in the initiatives that can crop up, including constant submissions of workplans, budgets and reporting. But our work with farmers cannot be rushed – people trust us when they feel engaged and that they have our full focus. We will keep trying to balance our administrative commitments with the actual work we do with the people who matter most for what we do.
How will you monitor success across the project?
We have feedback mechanisms built in all our activities that enable us to follow up on impact and outcomes. For example, we have a lot of partner workshops planned for stakeholder interactions, and we start with farmer to farmer field days in the first 6 months of 2023 to keep up the dialogue with farmers we are working with. We believe that face to face interactions are the best means of monitoring impact, as long as there is documentation as well.
—
Banner photo: Livestock walk across a dry riverbed in Ethiopia's Afar region. Photo ILRI/Sonja Leitner