Sustainable Agriculture Is Building Peace in Colombia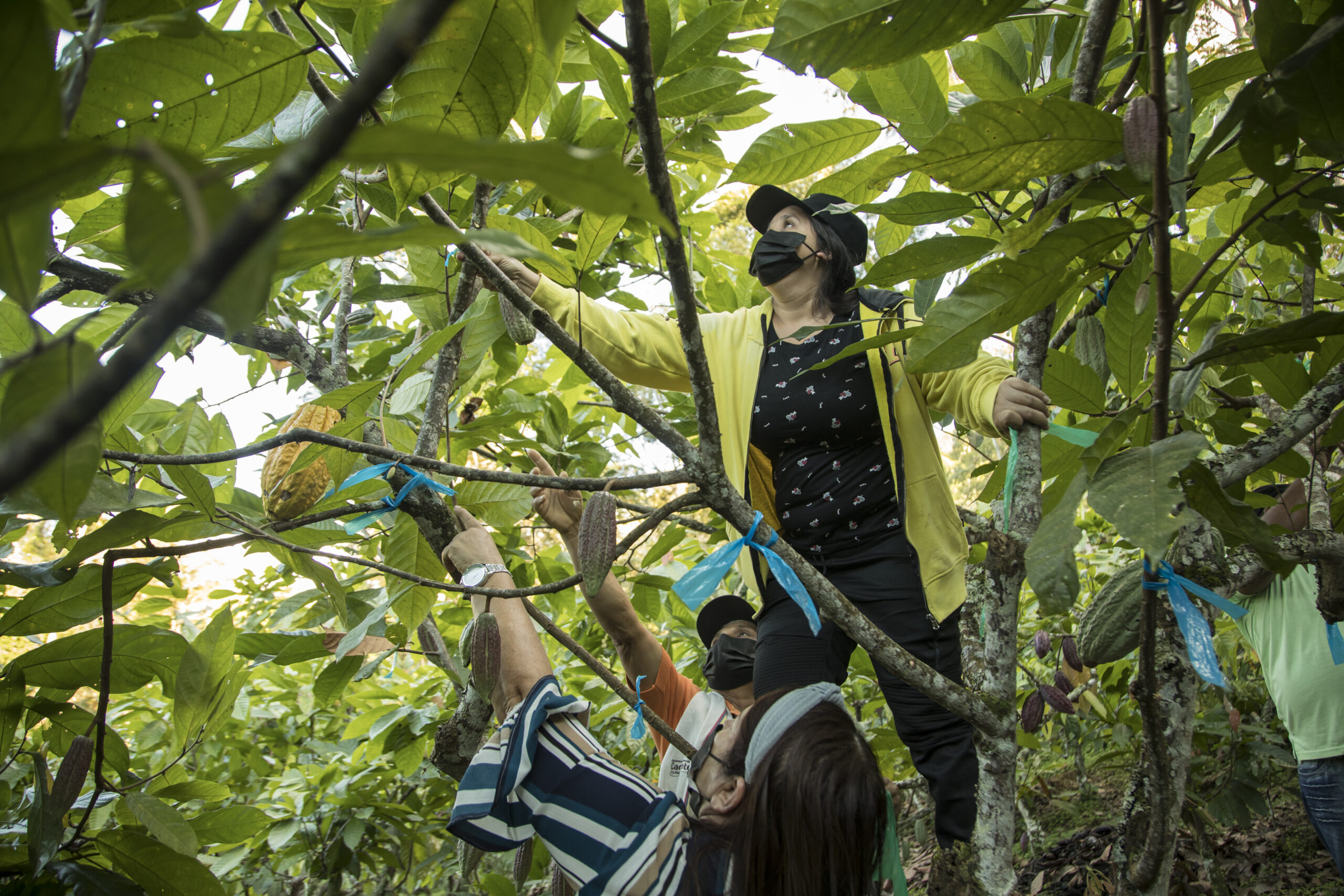 In areas of Colombia once controlled by guerillas, conflicts over land continue and deforestation has risen considerably. But it's in these same areas that researchers have found that farmers implementing sustainable land use systems, like agroforestry driven by cocoa (one of the key ingredients of chocolate), has contributed to reducing conflicts.
Deforestation and Conflict
In 2016, the government of Colombia signed a peace treaty with the guerilla group Revolutionary Armed Forces of Colombia (FARC, for its initials in Spanish) and in the following years, forested areas formerly controlled by the FARC saw an influx of other illegal actors, contributing to deforestation and renewed instability.
In the first quarter of 2022, 50,400 hectares were deforested across Colombia, an increase over the 45,500 hectares deforested in the same period in 2021, according to Colombia's Ministry of Environment.
In a new paper, "Integrating climate mitigation and environmental peacebuilding objectives through sustainable land use systems: Theory of change and indicators," published in the journal PLoS Climate researchers from the Alliance of Bioversity International and CIAT found that land is an essential natural resource for climate mitigation and peace; commonly connected with sources of greenhouse gas emissions and with drivers of violent conflict.

The researchers held workshops in the César and Caquetá departments (states) in Colombia about sustainable land-use systems (SLUS), in particular, cocoa agroforestry, as an environmentally and economically sustainable activity.