Super beans for a climate-stressed world
From
Published on

16.02.20

Impact Area
Funders

Bill and Melinda Gates Foundation, Germany, India, Norway, United States of America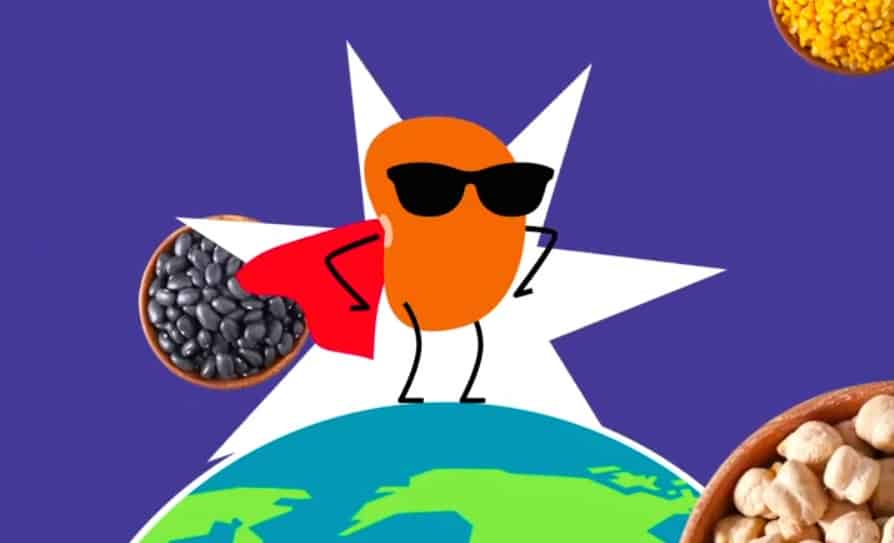 For hundreds of millions of people around the world, beans are a delicious, nutritious and affordable part of their daily diet. Available in a rainbow palette of varieties, beans are an important source of protein, complex carbohydrates, vitamins and minerals. Beans are also healthy for soils, as they naturally infuse farmland with nitrogen that helps nourish other crops as well.
But even the humble and hardy bean faces threats from global climate change. Rising temperatures and weather extremes threaten to dramatically reduce harvests and cause areas capable of supporting beans to rapidly contract, especially in sub-Saharan Africa and Latin America, where many depend on the crops for their diets and livelihoods.
For several years now, CGIAR climate experts and crop breeders have been diligently studying climate models and combing through their extensive collections of beans to develop new options that can allow farmers to adapt. And they already have achieved dramatic success.
Watch: The Power of Beans: How can something so small be so powerful?
Heat beaters and drought cheaters
Scientists at CGIAR's International Center for Tropical Agriculture (known by its Spanish acronym, CIAT) discovered that a bean grown in Mexico and the Southwestern United States, called the tepary bean, has unique "superpowers". It can handle heat that wilts other beans.
Now breeders are using their skills to add these "superpowers" to related bean varieties cultivated around the world. These "heat-beater" beans could limit areas lost to climate change from a predicted 50 percent to under 5 percent. In parts of Africa or Latin America, farmers could actually expand production into areas now too hot for beans.
Another danger of climate change is its potential to increase the frequency of droughts in bean-growing regions. But droughts take time to do their damage. CIAT breeders are working to turn this feature to their advantage with bean varieties that use speed to cheat an otherwise dim fate. Breeders have already developed beans that mature much faster than typical varieties—in 60 days versus 90 days. These beans also send roots deeper into the soil, where water is still available, even in drought. In 2016 in Malawi, during the worst drought in 30 years, new drought-tolerant varieties of beans produced plump pods while other varieties wilted.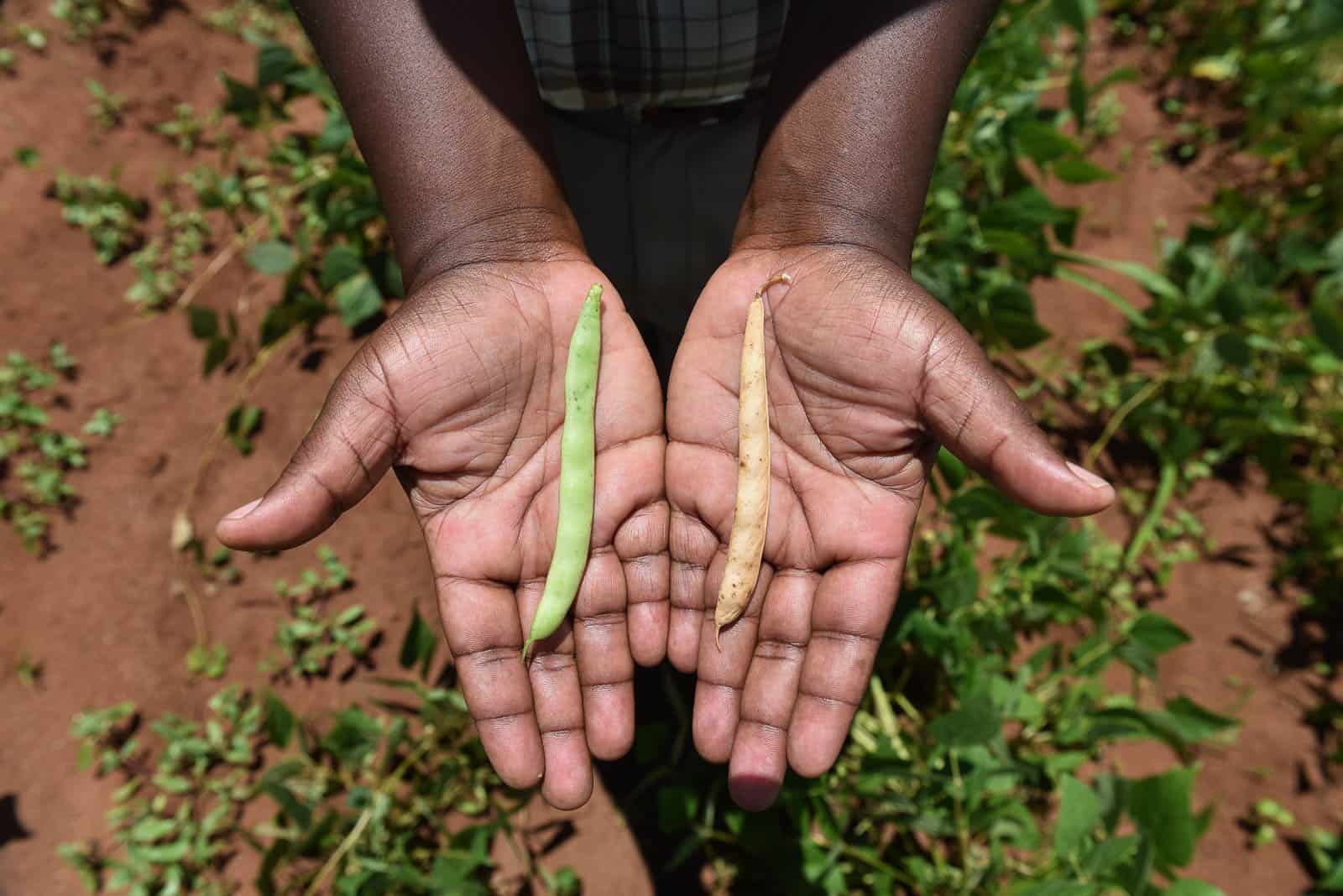 Beans that can survive heat and drought are just a couple of examples of "climate-smart" crops under development at CGIAR research centers around the world. Beans are part of a family of crops called legumes that also includes nutrient-dense crops like chickpeas, lentils, and groundnuts. CGIAR's International Crops Research Institute for the Semi-Arid Tropics (ICRISAT) recently worked with scientists at the Indian Council of Agricultural Research to develop a "super chickpea" that is resistant to drought and disease. Other CGIAR successes include climate-smart varieties of maize, pearl millet, rice, and cassava.
These resilient crops provide smallholder farmers in the developing world with new options for adapting to a rapidly changing climate. CGIAR is the world's largest network of research centers focused exclusively on addressing the needs of smallholder farmers, many of whom are poor and lack basic innovations and support services. Their crops and livestock are especially vulnerable to climate change.
The climate-smart varieties of beans and other crops developed by CGIAR scientists are held in trust for the global community, and distributed under the guidelines of the International Treaty on Plant Genetic Resources for Food and Agriculture, which demands sustainable use and equitable sharing of benefits.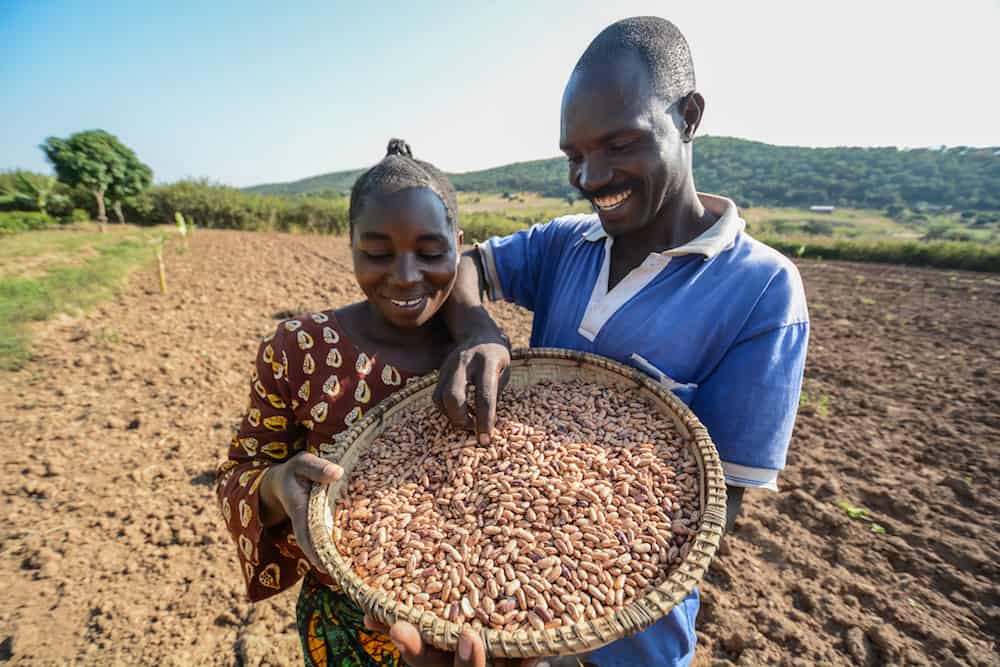 Last year, an international coalition of donors pledged $650 million to accelerate CGIAR efforts around agricultural adaptation. In places like sub-Saharan African and South Asia, temperatures are rising so fast and weather extremes are becoming so common that this, and much more, will be needed.
CGIAR's success in developing heat- and drought-tolerant beans can help ensure an abundance of food that is good for people and good for the planet. It's also a powerful display of CGIAR's unique ability to translate donor investments into solutions for farmers already being hit hard by the global climate emergency, and who will continue to be in its crosshairs in the coming decades.
We would like to thank all funders who supported this research through their contributions to the CGIAR Trust Fund.
Photo: Beans with "superpowers" to withstand climate extremes are pointing the way for breeders and farmers to keep pace with climate change. CGIAR Image.