Rice-fish farming could help boost farmers' income in Myanmar's "rice bowl"
From
Published on

25.03.19

Impact Area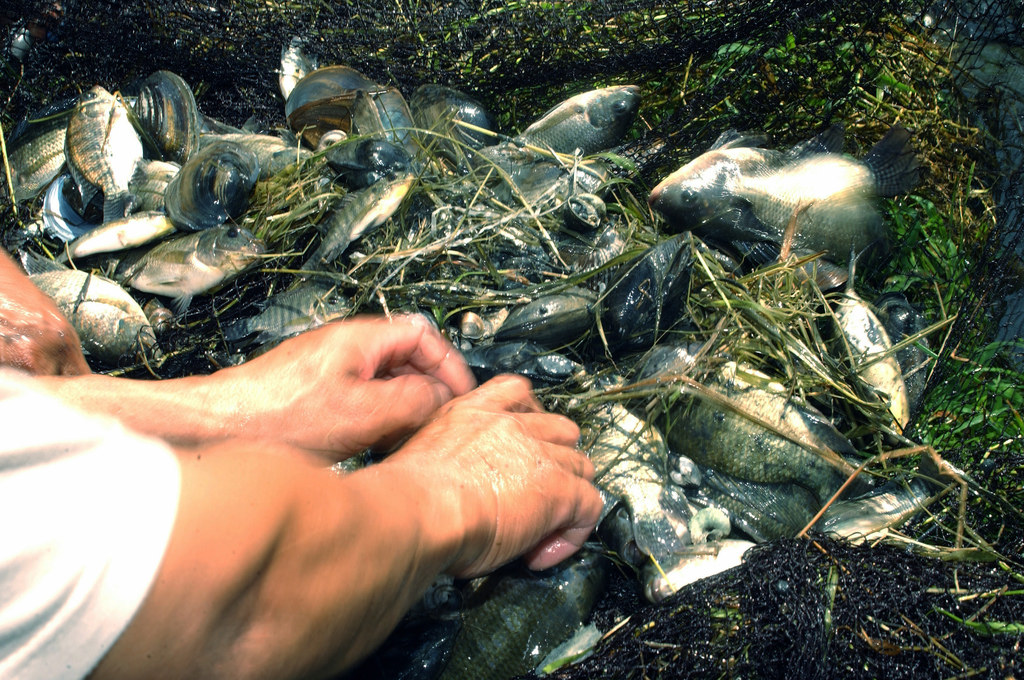 MAUBIN Township, Myanmar—Aquaculture production in rice-based cropping systems could potentially boost farmers' productivity, income, and nutrition in the Ayeyarwaddy Region, the country's main rice-producing area.
Funded by Australian Centre for International Agricultural Research (ACIAR) and the Department of Foreign Affairs and Trade, the 12-month mini rice-fish project aims to assess the potential of integrated rice-fish business models to increase the income of farmers in the disadvantaged flood-prone areas of the Ayeyarwady Delta.
"I am happy to see that farmers are benefiting from the investment provided by the Australian government in improving food security in Myanmar," said H.E. Concetta Anna Fierravanti-Wells, Minister of International Development and the Pacific. The Minister, along with Mr. Nicholas Coppel Australian, ambassador to Myanmar, and other Australian officials visited the site in Tar Pat West Village on 14 March.
The mini rice-fish project is led by the International Rice Research Institute (IRRI) in collaboration with WorldFish, the Department of Agriculture (DoA) and Department of Fisheries (DoF).
"It promotes the use of new high-yielding stress-tolerant rice varieties, new techniques in rice farming, and best management practices while raising fish in the same area," said Dr. Romeo Labios, an IRRI scientist and agronomist in Myanmar.
"The rice field may be deliberately stocked with fish as in our study or enter the fields from the surrounding water ways when flooding occurs or both," explained Dr. Manjurul Karim, the program manager of WorldFish.
Fish yields can range widely from 350-1000 kg/ha/season depending on the type of rice-fish systems, species present, and the management, according to Karim.The fish provides a source of protein and farm income.
During the visit, the Minister had the opportunity to interact with some of the target beneficiaries of the project, many of them were women farmers. She found that,…