Putting new-age agronomy to test in Indian farms
From
Published on

22.11.19

Impact Area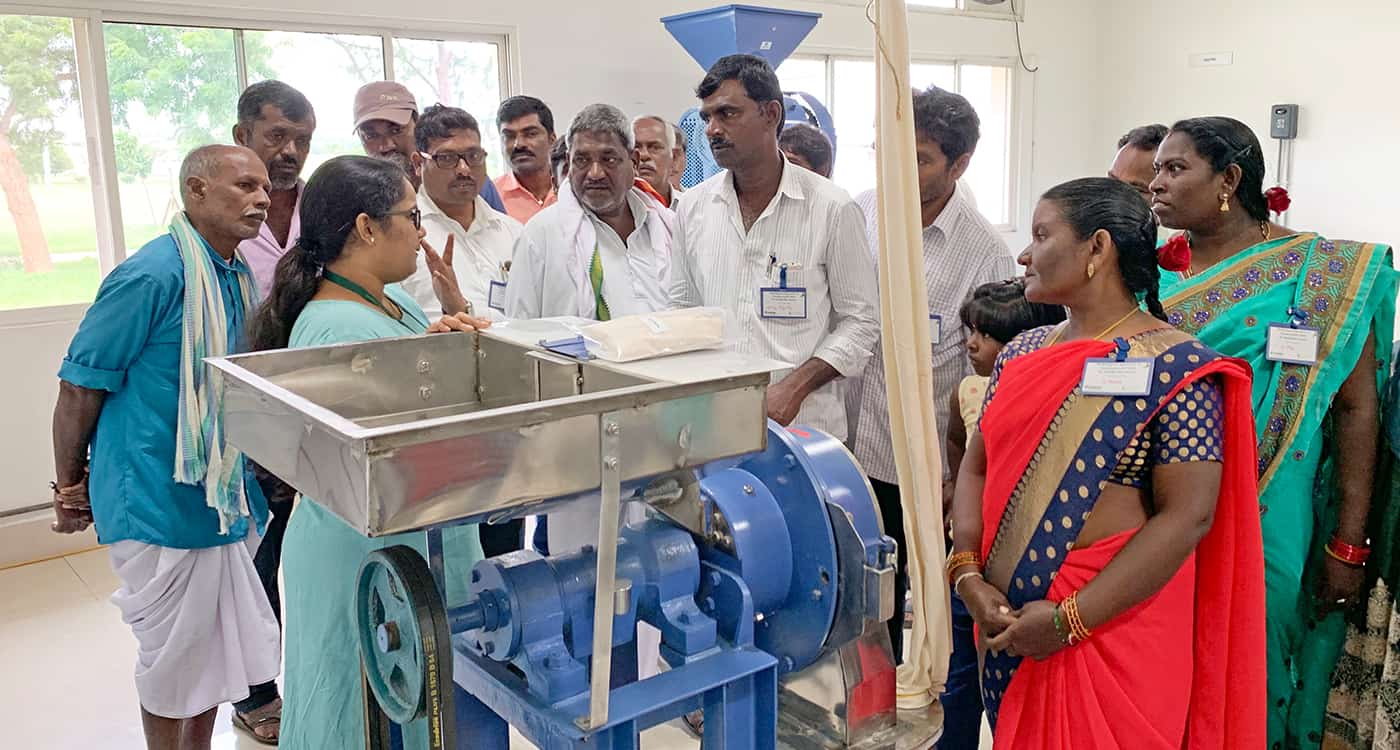 A group of farmers in India's Telangana state is breaking new ground in their farms with recently learnt scientific agronomic practices to improve crop productivity. The group of 36, from five villages in Warangal Rural district, has applied plant spacing, optimization of fertilizer use including split application, irrigation management and safe spraying among other practices in the ongoing crop season. These lessons were learnt during workshop demonstrations held in August at ICRISAT.
"We saw that excess application of nitrogen (urea) 50 days after sowing delays reproductive stage, which lowers yield," said Mr Koti, a farmer from Neredpalli village.
"Irrigation should be properly managed. We used to irrigate often, leading to water loss and sometimes water scarcity. We stopped doing that. We are now irrigating only if needed and in critical stages," Mr Kumaraswamy, a farmer from Relakunta said about water use.