Peruvian producers are banking on cacao with the aroma of sustainability
From
Published on

11.07.23

Impact Area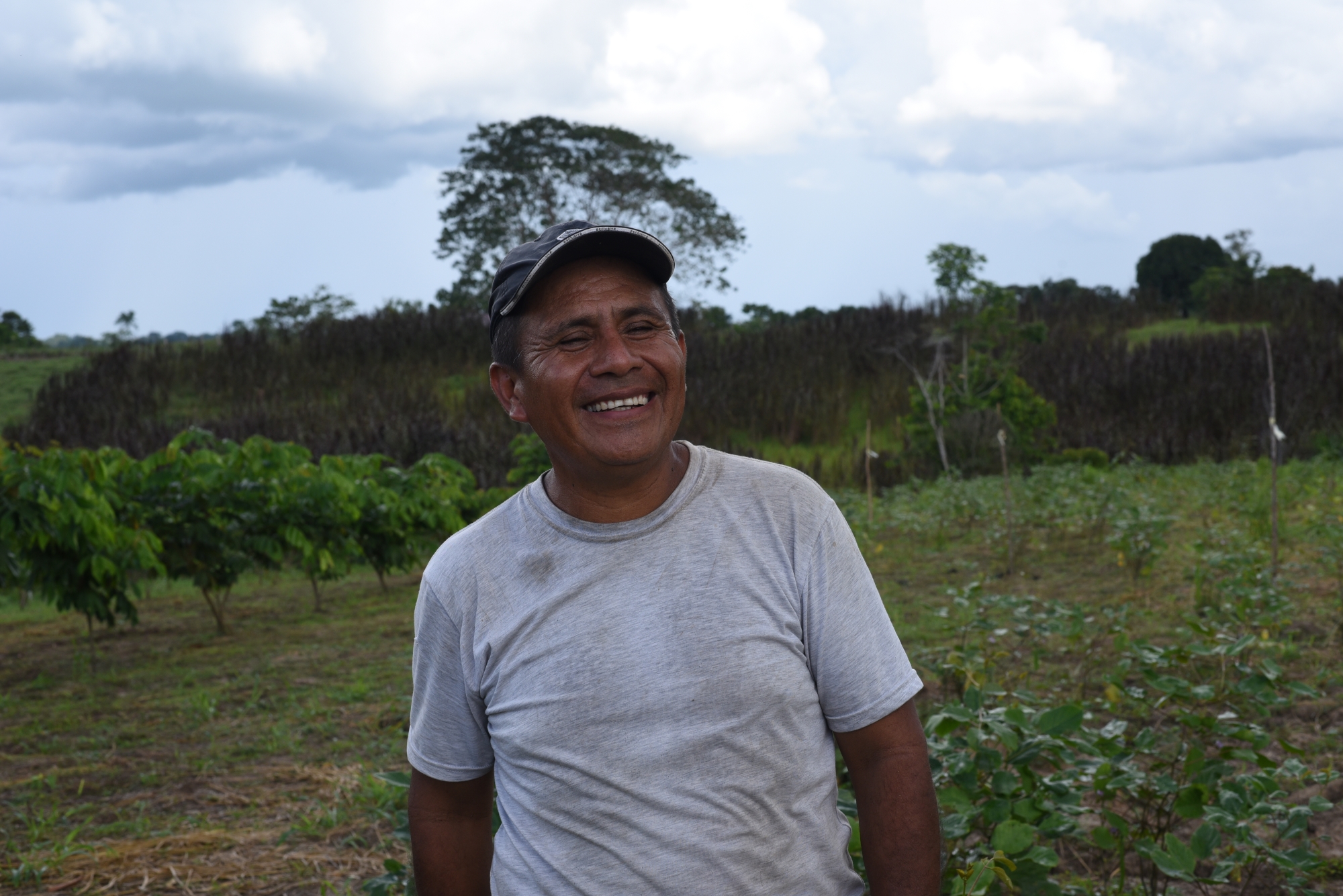 The Ucayali rainforest region, located in Peru, has managed to position itself as the third largest cacao-growing area in the country, with approximately 20,000 hectares dedicated to this activity. However, behind this sweet success lies a worrying shadow due to the increasing rates of deforestation and soil degradation, which endanger the fauna, flora and cacao production in the region. In this context, it is critical to seek a reconciliation with nature and adopt practices that minimize the use of resources, mitigate negative impacts and ensure a sustainable future for this important cacao industry.
By Elizabeth Ramirez
On doña Lily's farm, the trees of the Amazon rainforest tower imposingly in all directions, barely allowing the sun's rays to filter through. Vibrant greenery adorns the landscape, while the buzzing of insects and birdsong create a background melody. The weather is indecisive and capricious. The scorching, sweltering sun intermingles with the sticky humidity of rain that clings to the skin in the form of sweat. Although the summer season is approaching in the Ucayali region of Peru, gray clouds appear in a matter of seconds, and raindrops transform the land into a muddy, slippery terrain where – even with boots – it is difficult to walk. Doña Lily has dedicated her whole life to the protection of the Amazon. First as a lawyer, a profession that was part of her life for thirty years, and now as an environmental advocate, on her own 42-hectare farm in the middle of the Amazon rainforest. By her own account, she has left behind the sword of law, to wield the machete and the hoe; and since 2012, her farm has become a foundation that promotes organic agriculture and the preservation of nature.
Lily, who is 68 years old, finds it difficult to walk the seventy-minute distance to the cacao farm, under the relentless sun due, in part, to deforestation. However, she continues to care for her farm, and thanks to her foundation, she has received volunteers from around the world to help her maintain and preserve this place, which a year ago – when she left behind the chaos of the city in search of the serenity of the rainforest – has become her home.

Today, in the middle of her farm, with no shade and where only the green of the rainforest and the blue of the sky can be distinguished, Lily has established a soil restoration plot with the hope of planting organic cacao in the future and revive a land that for years was trampled by grazing cattle.