Nexus thinking needed to implement COP15 biodiversity targets
From

CGIAR Initiative on NEXUS Gains

Published on

24.02.23

Impact Area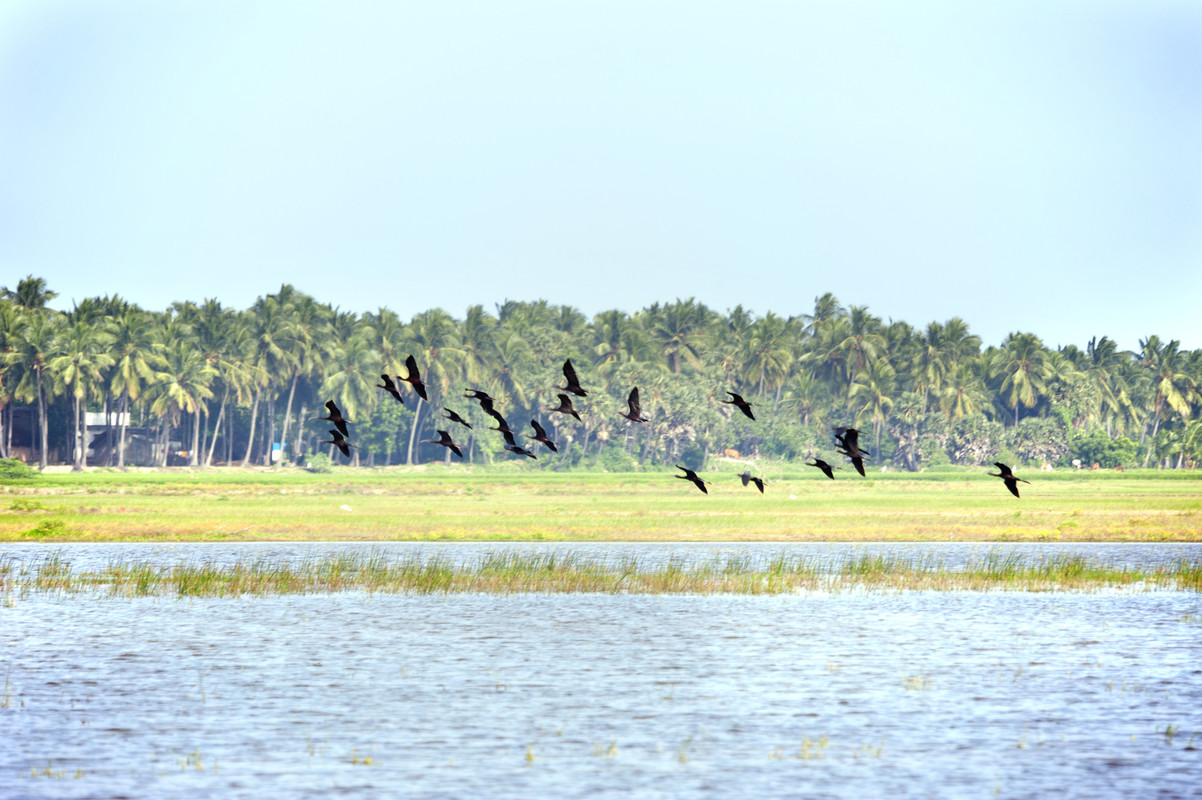 In December 2022, over 190 nations gathered in Montreal, Canada to finalize the Global Biodiversity Framework, an ambitious plan to save the Earth's biodiversity. The United Nations Global Biodiversity Conference, or COP15, concluded with 23 ambitious targets ranging from land restoration and conservation to promoting sustainable consumption.
In a world of plummeting biodiversity, this landmark agreement is a much-needed step. Nevertheless, the failure to achieve the previous Aichi Biodiversity Targets casts a heavy shadow over COP15's ambitions. How do we ensure these new biodiversity targets are realized quickly and effectively? And what role does nexus thinking play in supporting implementation?
The CGIAR Initiative on NEXUS Gains' latest webinar, "A Nexus Agreement on Biodiversity – 23 Global Targets for Nature and People," offered an insider's perspective on these pressing questions from those who attended the conference in Montreal. The webinar, held on February 2, was the eighth in a series highlighting NEXUS Gains' research and its aim to realize multiple benefits across water, energy, food and ecosystems.
Conservation not just for conservationists
The first speaker was Dr Fabrice DeClerck, Senior Scientist at the Alliance of Bioversity International and CIAT and Science Director at the non-profit organization, EAT. Fabrice provided an overview of a selection of targets agreed at COP15 and how they relate to nexus thinking. These include Target 1, which requires the loss of high biodiversity areas to be reduced to near zero within 10 years; Target 10, which calls for the application of biodiversity-friendly practices such as sustainable intensification and agroecological approaches; and Target 3, which made global headlines for its aim of effectively conserving 30% of the planet's terrestrial and marine ecosystems by 2030.
Fabrice stressed the need for cooperation between agricultural production and conservation sectors to achieve these targets. "We might think that some of these goals are for conservation, but many of them ultimately depend on reversing biodiversity loss caused by agriculture," he explained. "So a lot of these goals are also fundamental One CGIAR goals."
Avoiding Aichi's mistakes
Attendees next heard from Dr Carolina Navarrete Frias, a Senior Advisor for the Alliance of Bioversity International and CIAT, who explored the role of NEXUS Gains and CGIAR scientists in implementing COP15 targets. "To avoid the mistakes of the Aichi Biodiversity Targets, it's important to sustain political agreement into the implementation phase," she noted. Citing her own advocacy experience at COP15 and other international forums, Carolina emphasized the importance of joining or forming coalitions, as well as national and regional advisory groups, to effectively build valuable political consensus and support for biodiversity action.
Carolina also urged attendees to provide scientific support for decision makers as they begin applying biodiversity concepts to specific political and social contexts. "We still need to develop methodologies or approaches to help countries operationalize the targets – such as targets 2, 10 and 13 – and that presents a big opportunity for scientists," she said. "We can also raise awareness of the interlinked nature of the targets, something which wasn't discussed in much detail in Montreal. For example, Target 2, which calls for the restoration of degraded ecosystems, cannot be achieved without fulfilling target 4 – which demands urgent action to halt human-induced extinction of threatened species – as well as targets 10 and 13, which asks that the benefits of genetic resources are shared fairly and equitably."
Measuring progress
The importance of implementation was a key theme in the ensuing panel discussion. Dr Cargele Masso, Country Representative for Cameroon at the International Institute of Tropical Agriculture and the newly appointed One CGIAR Impact Platform lead on Ecosystem Health and Biodiversity, described the biodiversity agreement as "a great start," but underlined the importance of choosing the right indicators to measure and compare national and regional progress toward the targets. "We need to carefully analyze those targets and agree on the right metrics for effective monitoring and evaluation," he commented.
Rosaline Remans, a Senior Scientist at the Alliance of Bioversity International and CIAT, emphasized the need for joint learning and creation when developing and implementing effective, context-specific solutions. "As scientists, we've realized how important co-learning is. So how do we further facilitate these learning spaces as we work to meet the COP15 targets?" she asked.
This role of scientists was also explored by Fabrice, who noted, "A lot of our work has been trying to understand how we as scientists can better engage, inform and support countries. We've produced a lot of briefs and other scientific documents. But is that enough? What more can we do to move the science–policy interface to a science–policy–action interface?"
Ambitious – but achievable
Despite the ambition of the COP15 biodiversity targets, the speakers and panelists were keen to stress that they were still achievable. "There are multiple pathways to living in harmony with nature," explained Fabrice. "If you look around the world, you'll find that there are many landscapes with a diversity of management plans that work in harmony with nature. Each landscape tells a different story of how you can achieve these biodiversity targets."
The session was closed by Matthew McCartney, a Research Group Leader at the International Water Management Institute and the NEXUS Gains Initiative Lead. "There's a lot of work we need to do to achieve the goals," he concluded. "But it's essential that we do – it's just as important as achieving climate change targets. We need to achieve both, and we need to achieve them soon."
Unable to attend the webinar? You can watch it here.
Watch all the the past NEXUS Gains Talks on this YouTube playlist.
Header image: Kaliveli lake in Tamil Nadu, India. Photo by Hamish John Appleby/IWMI.