Nexus solutions for water productivity and food security
From

CGIAR Initiative on NEXUS Gains

Published on

26.10.23

Impact Area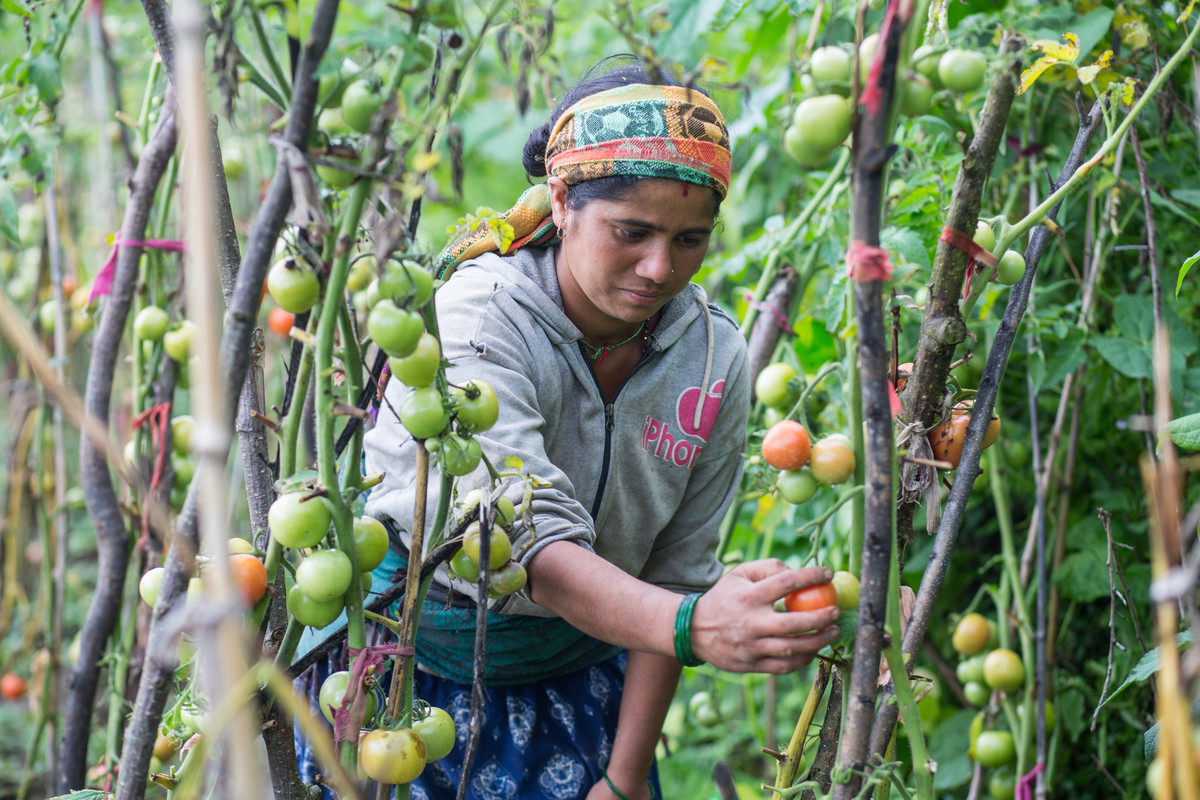 On 16 October, scientists, politicians and world leaders gathered from around the world to celebrate World Food Day. Organized by the Food and Agriculture Organization of the United Nations, the annual event urged global action to 'start managing water wisely' in the race for zero hunger. Stressing the connections between water and food production, this year's World Food Day served as an important reminder that food and nutrition security can only be achieved with sufficient water of adequate quality, quantity, and reliability.
This urgent theme was picked up two days later in NEXUS Gains' latest webinar, Water is life, water is food: A nexus approach to water productivity that leaves no one behind. The webinar sought to better understand the role of water productivity in ensuring that water supports food security and nutrition for all. It was moderated by Professor Tafadzwa Mabhaudhi, a research group leader in sustainable and resilient food production at the International Water Management Institute (IWMI).
Balancing trade-offs with irrigation efficiency governance
The first presentation was by Bruce Lankford, Emeritus Professor at the University of East Anglia. He  discussed whether irrigation efficiency governance can lower water consumption without cutting food production, increasing carbon dioxide emissions, or reducing water equity. "If we apply irrigation efficiency in isolation we may raise water consumption, increase energy use and sharpen inequality," he warned. "To achieve nexus goals, I believe we need to govern irrigation efficiency alongside the interconnected system factors and drivers that affect multiscale irrigation systems and catchments."
To avoid unforeseen trade-offs in this complex field of water management, Professor Lankford argued for the adoption of comprehensive water accounting frameworks and renewed empirical research of irrigation at different scales. "However, in the past 25 years the world has lost all its Masters degrees in irrigation," he noted. "Without more skills, capacity and empirical research in irrigation, we risk putting too much faith in models or in single-scale water management tools, such as satellite images, soil sensors, and qualitative social data."
Persistent barriers to female leadership
Dr Sanju Koirala, a national researcher in the IWMI Nepal office, then introduced the gender dynamics that play such a big role in irrigation management. "In Nepal, where growing numbers of men are leaving the agriculture sector, women are increasingly playing a crucial role in the management of water resources, agricultural production, and food security," she explained.
To learn more about these factors, Dr Koirala led a study, commissioned by NEXUS Gains, to investigate the factors holding women back from leadership positions in water user associations in western Nepal. "Systematic barriers, unequal power relationships, and a deep-rooted patriarchal ideology all influence women's and marginalized farmers' equitable access to resources, opportunities, and meaningful participation in the irrigation sector," she reported. "Until women from diverse groups and with diverse backgrounds hold leadership positions in these bodies, policies, programs, and technologies favoring women are less likely to be made."
Mapping water productivity
Data and technology came to the forefront in the third presentation, by Dr Upali Amarasinghe, a senior researcher at IWMI. To help untangle the complexities of the water–energy–food–ecosystems nexus, Dr Amarasinghe and his colleagues have developed a water productivity atlas. This interactive online platform brings together a wealth of water and crop data to show spatial and temporal variations, gaps, and potential increases in water productivity and water footprint across India.
Dr Amarasinghe explained how the water productivity atlas can be used to develop scenarios that enhance nexus benefits and reduce trade-offs, such as reducing evaporation losses or increasing crop yields without increasing water use. Participants then watched a pre-recorded demonstration of the atlas by Dr Amarasinghe's colleague, Ms Madhusha Perera.
Raising awareness, breaking barriers
The atlas was praised by Professor Sue Walker, principal researcher for Agromet at the Agricultural Research Council and one of the webinar's two panelists. She commended the scope of the platform, which covers all 18 major river basins in India, and noted that its inclusion of 32 crops was an important reflection of the country's crop diversity. Professor Walker also praised the atlas' ability to present information by either administrative zone or basin, observing that water researchers are often forced to choose between one or the other, which can make it difficult to observe regional or national patterns of water use and management.
Professor Ragab Ragab, a fellow at the UK Centre for Hydrology and Ecology and president of the International Commission on Irrigation and Drainage, provided some concluding remarks on the webinar's three "excellent presentations." Commenting on Dr Koirala's findings, he argued that "we need to break the barriers women face in the water sector with awareness raising, social education, and behavior change so that women can become managers of water boards and water user associations." He also agreed with Professor Lankford on the complexities of irrigation efficiency and stressed that its governance must be across various scales to be effective. "Every time I listen to a webinar like this, I learn a lot," concluded Professor Ragab, "and today was no exception."
Didn't catch the webinar? You can watch it here.
You can also find all 15 previous NEXUS Gains webinars in the series in this YouTube playlist
Header image: A farmer harvests tomatoes – irrigated by solar-lifted water – in Dailekh district, Nepal. Before a solar lift was installed, it used to take the farming family 1.5 hours to fetch water for drinking and irrigation. Photo by Nabin Baral/IWMI.