New tools help assess and enhance Africa's water–energy systems
From

CGIAR Initiative on NEXUS Gains

Published on

21.11.23

Impact Area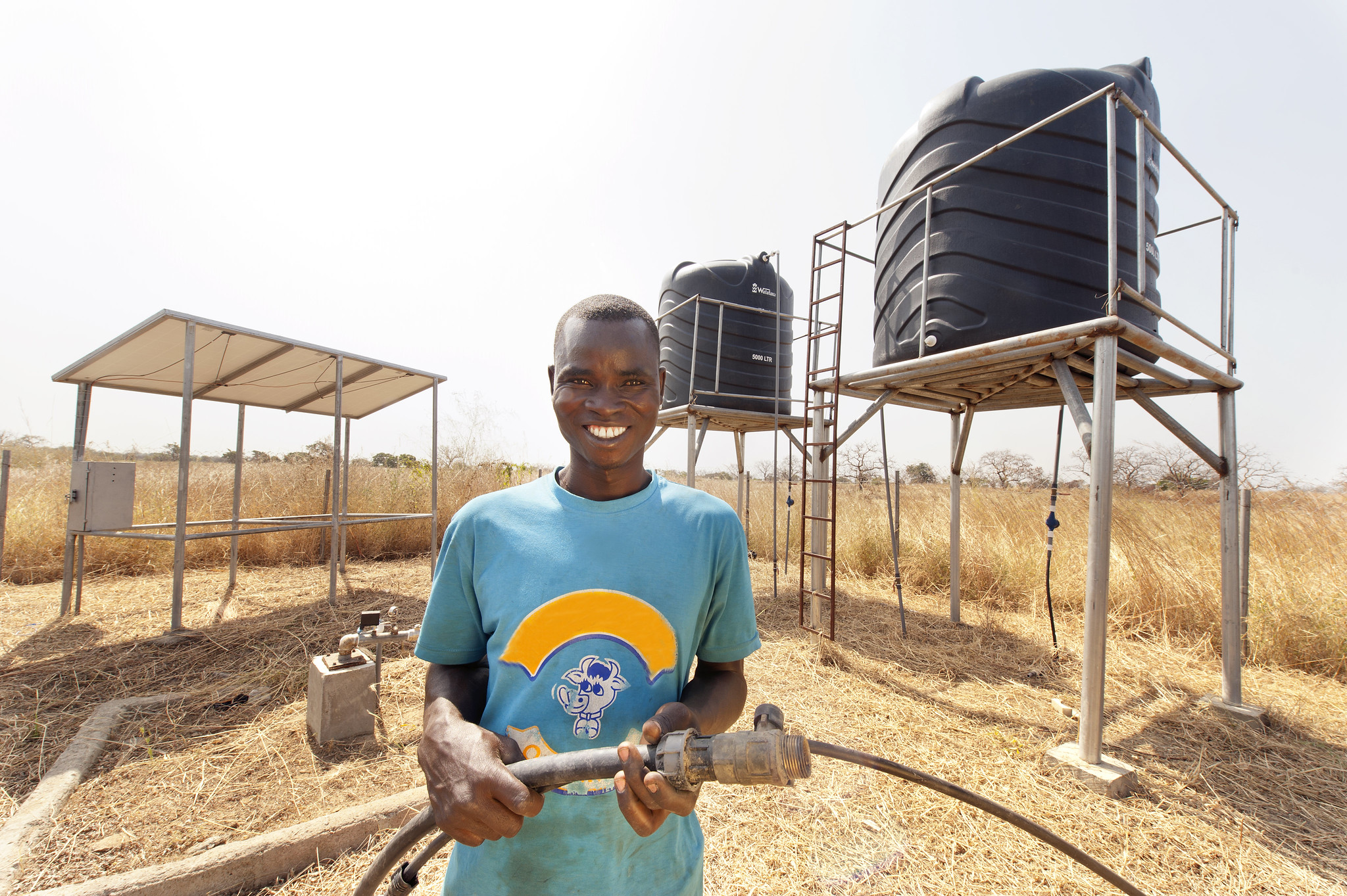 African governments, policymakers, and other stakeholders in the water and energy sectors face a balancing act. On the one hand, they must sustainably maximize water and energy access for widespread and often remote populations; on the other, they are racing to mitigate and adapt to the escalating effects of climate change. Their job is made harder by a siloed approach to decision-making, which remains one of one of the biggest challenges to delivering effective, sustainable solutions across the water–energy–food–ecosystems (WEFE) nexus.
The CGIAR Initiative on NEXUS Gains' November webinar, Energy, water, and multisectoral linkages in Africa, explored how local- and national-scale systems modeling can cut through the competing demands to identify clear trade-offs and synergies between the continent's water and energy sectors. The webinar was moderated by Dr Mohsin Hafeez, Director of Water, Food and Ecosystems at the International Water Management Institute (IWMI) and NEXUS Gains Basin Coordinator for the Indus.
Developing multi-sector solutions
The first set of tools was presented by Julien Harou, Professor of Water and Infrastructure Systems Engineering at the University of Manchester. Produced as part of the FutureDAMS collaboration with IWMI and other partners, the open-source simulation models and online WaterStrategy portal are designed to assess and optimize infrastructure investments in water–energy systems. "We wanted to connect the analysis of river basins and their ecosystems with energy and food systems in order to evaluate real-world policy and investment options," explained Professor Harou. "We found that spatially quantifying river–energy system interdependencies allows us to present decision-makers with actionable multi-sector solutions."
Attendees were then shown two case studies that had been analyzed using the integrated river basin–power system model. The first looked at how new power line interconnections in East Africa could help reduce regional disputes arising from the construction of the Grand Ethiopia Renaissance Dam. After analyzing five power trade scenarios, the case study found that increasing energy trade between Ethiopia, Sudan, and Egypt could generate a raft of WEFE benefits for the region. These include a reduction in Egyptian water deficits, a drop in regional greenhouse gas emissions, and increased hydropower generation in all countries.
The second case study focused on Ghana's water–energy system. As solar energy potential is highest in the north but most needed in the south, it asked whether these demands can be met while reducing emissions and minimizing ecological disruption and inter-sector conflict. The case study, which used an artificial intelligence (AI)-assisted design approach, found that a more diverse portfolio of power generation options increased the performance of the country's water–energy system. "New AI-assisted design approaches help identify strategic interventions in power–water systems by considering multiple benefits and their synergies and trade-offs," concluded Professor Harou.
Quantifying rural electricity demand
Mohammad Amin Tahavori, a researcher and developer in energy and climate modeling at VITO, then explored how models can be used to investigate energy demand in sub-Saharan Africa, where 58 percent of the population live in rural areas. "Electricity emerges as the scarcest resource for this rural population – almost one-third lack access to electricity – and this triggers a shortage in the supply of multiple interdependent resources in rural Africa," said Mr. Tahavori. "Granting basic access to electricity in unelectrified regions can therefore help to enhance people's lives in various ways, although unlocking the full potential of sustainable development will require more than basic access."
However, estimating demand in these areas is a very challenging task due to a lack of demographic, socioeconomic, and infrastructure data as well as the unpredictable user behavior of newly electrified communities. Mr. Tahavori is part of a team, known as RAMP, that has been developing energy-demand modeling software capable of meeting these challenges and modeling energy demand in rural Africa. The open-access RAMP software not only relies on minimal data collection, but can account for and analyze unpredictable user behavior. Crucially, it also models demand from multiple sectors – such as irrigation, healthcare, and education – and not just households, giving decision-makers a more accurate picture of electricity requirements.
Open-access models
These presentations sparked considerable interest among participants, with a record 30 questions asked in the webinar chat. Dr Osman Eltom Hamad, former Minister of Water Resources of Sudan, expressed his hope that the models will be widely shared and used, especially in the Nile Basin, where they may support international cooperation. Fellow panelist Dr Claudia Ringler, co-lead of NEXUS Gains, commended both sets of models for being freely available. "The ultimate goal is for stakeholders in Africa to use these tools to better plan and manage their own water–energy systems," she commented.
Dr Hafeez echoed this sentiment in his closing remarks, urging attendees to explore the models for themselves. "The really great thing about these tools is that they are open source," he concluded, "so we are all free to use them, share them, and modify them to optimize water–energy systems, wherever we are working."
Didn't catch the webinar? You can watch it here.
You can also find all 16 previous NEXUS Gains webinars in the series in this YouTube playlist
Header image: Solar irrigation set up. Photo by Hamish John Appleby/IWMI.