New photo essay: Adolescents and food environments in Viet Nam
From

CGIAR Initiative on Sustainable Healthy Diets

Published on

08.11.23

Impact Area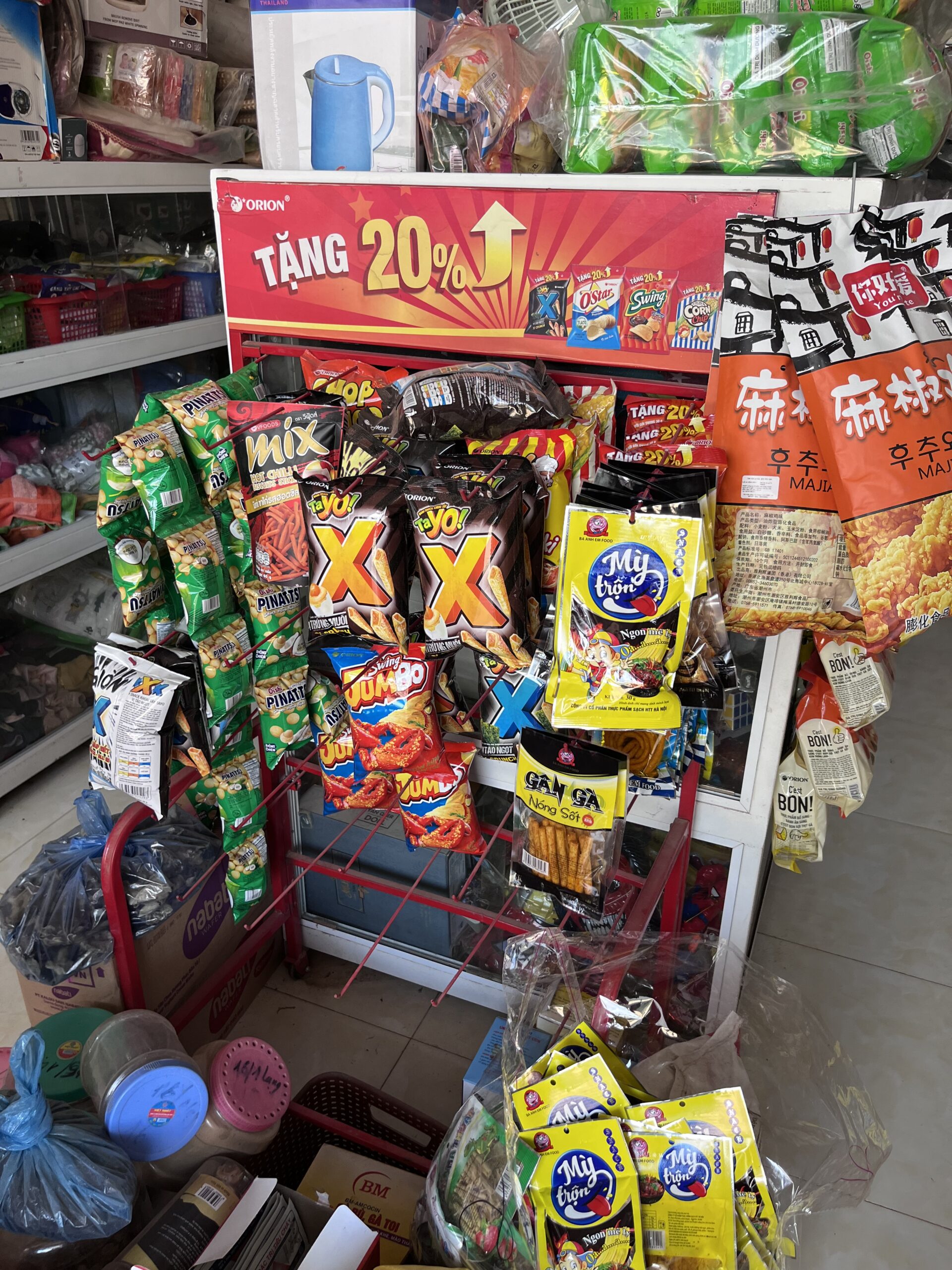 Embark on a journey into Viet Nam's food environments and dietary habits in a newly published photo essay : "Understanding What Adolescents Eat: Researchers Examine Food Environments in Viet Nam." The essay was authored by researchers from the CGIAR Research Initiative on Sustainable Healthy Diets through Food Systems Transformation (SHiFT).
Working closely with local partners, SHiFT aims to address food system challenges in Viet Nam, where healthy diets are unaffordable for more than one-quarter of the population. SHiFT researchers traveled to Viet Nam in November 2022 to better understand what types of food are accessible for adolescents in communities and around schools.
The photo essay depicts the research team's experience as they examined local food environments in three regions of Viet Nam. From salty snacks and bubble tea to fresh fruit and vegetables, the images illustrate the diverse food offerings in the country.
Special attention was given to the food behaviors of adolescents, who are at a key developmental phase when habits are formed. While healthy food options were available, researchers observed that most adolescents instead consumed unhealthy alternatives.
The data collected during the trip informed the development of a survey to explore food choices among Vietnamese adolescents. This research contributes to SHiFT's goal of characterizing food environments among marginalized populations in Viet Nam and other target countries (Work Package 1) and to help actors in micro, small, and medium enterprises and the informal sector increase their delivery of sustainable nutritious foods (Work Package 2).
Read more about how SHiFT is working with partners to support sustainable food systems transformation in Viet Nam.
The International Food Policy Research Institute and the Alliance of Bioversity International and CIAT lead SHiFT in close collaboration with Wageningen University & Research and with contributions from the International Potato Center. SHiFT combines high-quality nutritional and social science research capacity with development partnerships to generate innovative, robust solutions that contribute to healthier, more sustainable dietary choices and consumption of sustainable healthy diets. It builds on CGIAR's unparalleled track record of agricultural research for development, including ten years of work on food systems and nutrition under the CGIAR Research Program on Agriculture for Nutrition and Health (A4NH).
Header image: Packaged food products for sale in the front of a local shop in Moc Chau, a rural district in Viet Nam's northwestern Son La province. Photo by Jef L. Leroy/IFPRI.