New evidence shows food price crisis threatens to deepen undernutrition in young children in low- and middle-income countries
From

CGIAR Initiative on Sustainable Healthy Diets

Published on

15.06.23

Impact Area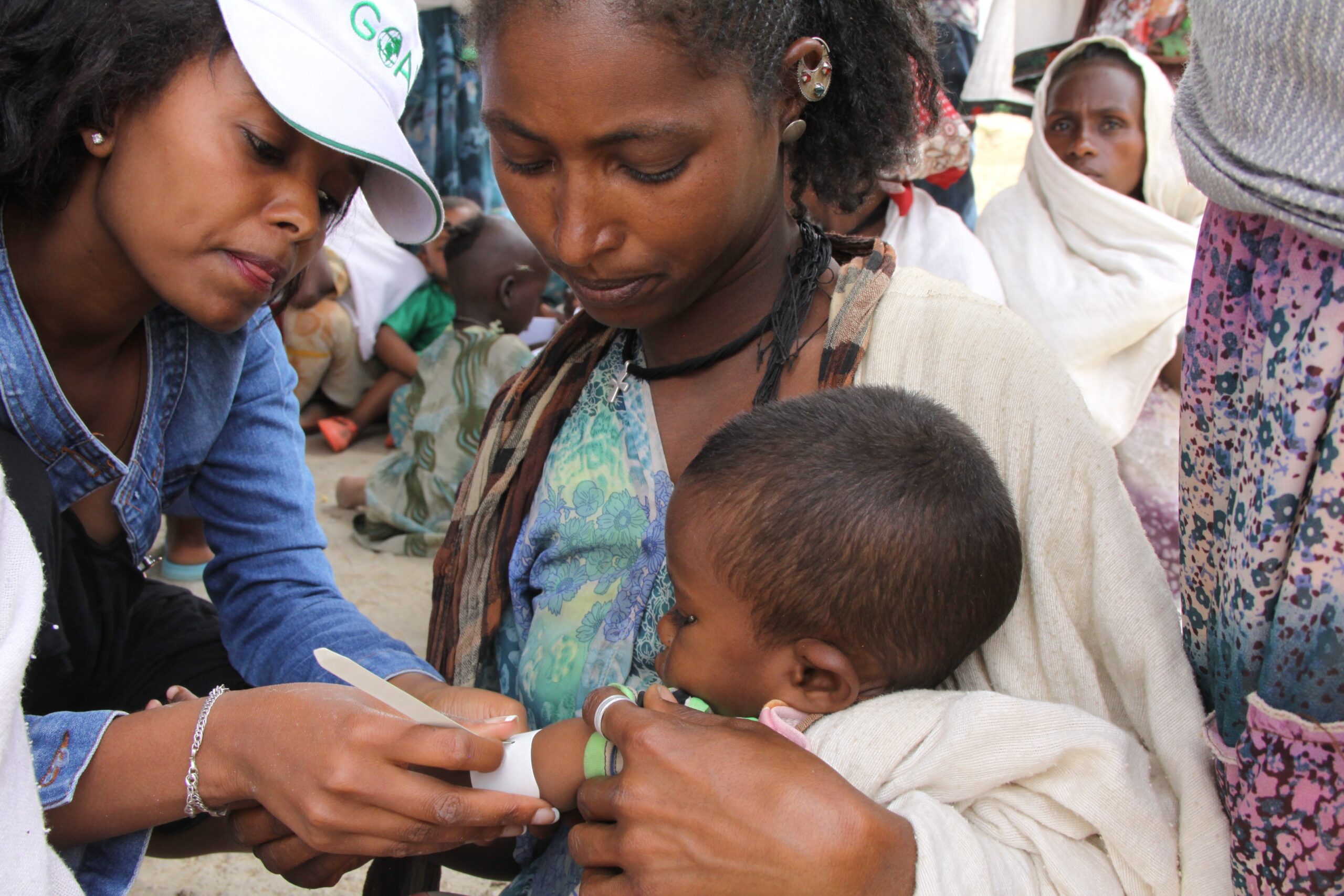 Food price crises have become the new normal over the last two decades, but what are the effects of these high prices on children's nutrition? More understanding is needed of how increasingly volatile food prices affect the nutrition of poor and food-insecure populations, and especially young children.
In a recent analysis of 1.27 million children in 44 low- and middle-income countries (LMICs), authors Derek Headey and Marie Ruel, former Lead of  the CGIAR Initiative on Sustainable Healthy Diets through Food Systems Transformation (SHiFT), show that exposure to food inflation in the womb and first two years of life is associated with greater risks of child wasting and stunting. The effects on wasting are larger among infants during their first six months of life, whereas stunting impacts are more pronounced after two years of age. Food inflation also poses larger wasting risks for the children of poor and landless rural households, worsening existing inequalities.
These results highlight the urgency of policies focused on improving maternal and young child nutrition, and the importance of broadening actions to reduce food price volatility and boost access to nutritious foods. To learn more, explore the full results and recommendations in the authors' discussion paper or read the highlights in their blog post.
SHiFT combines high-quality nutritional and social science research capacity with development partnerships to generate innovative, robust solutions that contribute to healthier, more sustainable dietary choices and consumption of sustainable healthy diets. It builds on CGIAR's unparalleled track record of agricultural research for development, including ten years of work on food systems and nutrition under the CGIAR Research Program on Agriculture for Nutrition and Health (A4NH). The International Food Policy Research Institute and the Alliance of Bioversity International and CIAT lead SHiFT in close collaboration with Wageningen University & Research and with contributions from the International Potato Center (CIP).
Header image: At the Haieleum Health Post in Hawzien Woreda, Ethiopia, Samrawit Gebremeskel, a GOAL nurse, is measuring the mid-upper arm circumference of a child enrolled in the outpatient therapeutic program to monitor the progress of the child's nutritional status. Photo by Robert Sauers/USAID Ethiopia from Flickr.