Mexico's REDD+ still highly centralized
From
Published on

28.11.18

Impact Area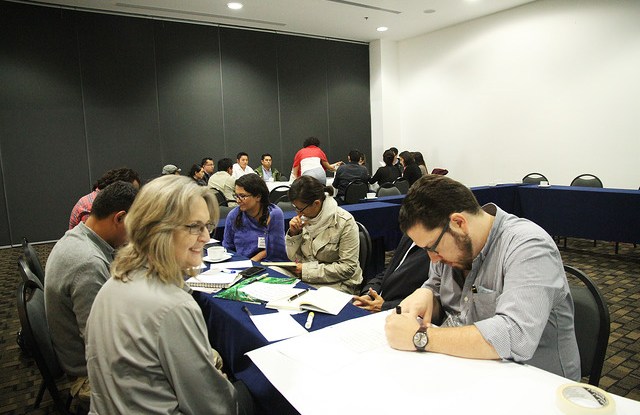 Mexico – Mexico was among the first countries to launch a strategy for reducing greenhouse gas emissions from deforestation and forest degradation (REDD+). But the country still struggles to implement that vision, according to a study conducted in the states of Chiapas and Yucatán and published by the Center for International Forestry Research (CIFOR).
The researchers examined the various levels of governance involved in Mexico's REDD+ strategy and programs to understand how decision-making power is distributed at the national, regional and local levels.
"We wanted to understand how land use decisions are made and how REDD+ is intersecting with this complex, contradictory and multilevel arena," said Anne Larson, CIFOR principal scientist. "One of our goals was to analyze the potential of REDD+ to bring about the kinds of changes needed for forests to mitigate climate change."
The researchers found that a variety of players take part in land-use management decisions in Mexico.
Legally, decision-making power is divided among the national, state and municipal governments. Nevertheless, decisions about land use are still largely centralized in national government agencies. Those agencies sometimes have conflicting priorities, reflected especially in agricultural and environmental policies, which work against each other when those policies are put into practice, the study found.
Although state and municipal governments have the power to make or influence land-use policy, their effectiveness varies because of a lack of budget funds or skilled personnel and problems related to corruption, the study found. That leaves much of the power over forest governance concentrated in national government agencies.
The National Forestry Commission (CONAFOR) has overall responsibility for forests and has been responsible for launching REDD+ pilot programs. Those programs, however, have tended to focus on forest conservation, rather than on sustainable management and low-emission development goals that are set out in national policies, including Mexico's national REDD+ strategy.
CONAFOR manages programs that provide payment for environmental services (PES), including watershed and biodiversity conservation. Besides providing payments, these programs also have sought to strengthen governance in local communities. Opinions vary, however, on how effective the PES programs are at reducing deforestation and forest degradation.
For more information, contact Anne Larson: a.larson@cgiar.org
See the rest of the story at forestsnews.org
Related:
A first – and hard – look at restoring Mexico's terrestrial ecosystems
Plenty in common
From paper to reality: The task of restoring Latin America's forest landscapes