Meeting national targets and global commitments with systems thinking
From

CGIAR Initiative on NEXUS Gains

Published on

05.07.23

Impact Area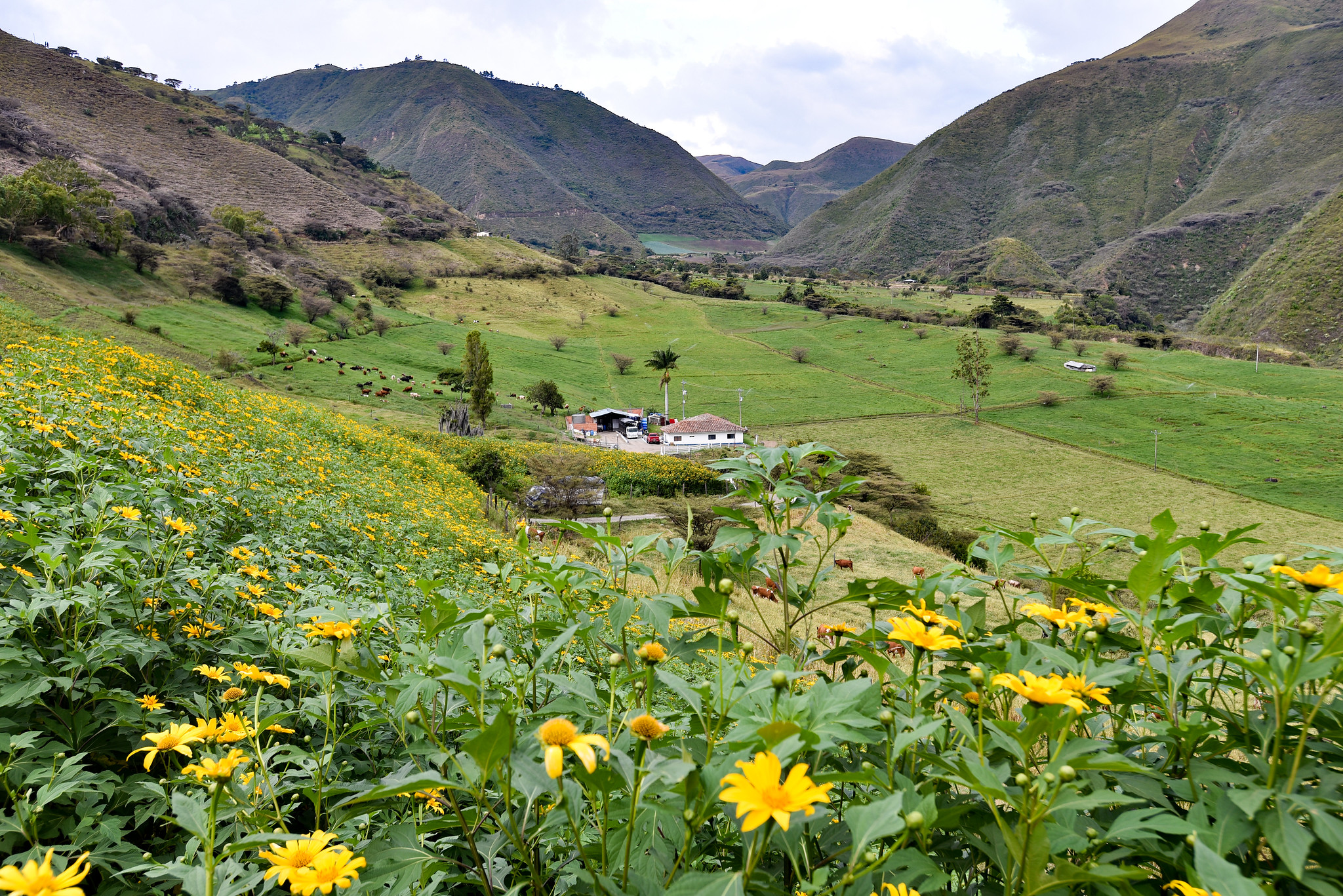 From the Sustainable Development Goals to national nutrition targets, the proliferation of national and global sustainability goals in recent decades reflects the growing urgency of achieving healthy diets while staying within planetary boundaries. As the pledges and commitments multiply, however, how can we be sure that they are not counteracting each other? Is it possible for countries to minimize trade-offs across the water–energy–food–ecosystems nexus and achieve both national and international goals?
NEXUS Gains' latest webinar, 'Country-driven nexus food and land use system pathways to achieve global goals', set out to answer these urgent questions. Held on Thursday, June 29, the hour-long event took an in-depth look at the work of the Food, Agriculture, Biodiversity, Land Use, and Energy (FABLE) Consortium to develop long-term pathways for sustainable food and land-use systems. It was hosted by Dr Fabrice DeClerck, a senior scientist at the Alliance of Bioversity International and CIAT and science director at the non-profit organization, EAT.
Decision support tools
Established in 2017, FABLE supports a global network of researchers to develop national food and land-use policies that are consistent with global sustainability goals. Its 23 member countries reflect the diversity of national agrifood systems, from the vast cattle plains of Argentina to the coffee plantations of the Ethiopian Highlands. "The decision support tools needed to help countries achieve food and land-use goals aren't readily available in many countries," explained FABLE's scientific director, Dr Aline Mosnier. "That's what inspired us to establish FABLE."
One of these tools is the freely available FABLE Calculator, which computes pathways toward sustainable food and land-use systems. Another important tool is FABLE's scenario marathon or 'Scenathon'. This is an iterative and participatory decision-making process that helps national stakeholders understand how to adapt their country's targets to meet global food, climate, and biodiversity commitments.
"This year's Scenathon looks at three alternative pathways for participating countries," said Aline. "If we continue with business as usual, what will happen by 2050? What will happen if national actions and policies are aligned with national commitments? And what will happen if those actions and policies are aligned with global sustainability targets? These will be challenging to answer, because it requires us to translate national commitments into quantitative measures that can be monitored."
Multisectoral problems, integrated solutions
There then followed three updates from FABLE teams around the world. Charlotte González Abraham noted that Mexico is burdened with a combination of land degradation, low yields, unhealthy diets, and shifting public policies. "We have a problem, but it's not just an environmental problem, or an agricultural problem, or a political problem – it's multisectoral," she said. "This has been recognized by previous governments, but they haven't been able to offer nexus solutions."
In response, Charlotte and FABLE Mexico are working with stakeholders and especially policymakers to ensure that the country's goals contribute to national wellbeing and global targets. "FABLE has proven to be a very powerful platform for stakeholder engagement – both horizontally, between ministries, and vertically, from federal to state to municipality level," continued Charlotte. "We provide these stakeholders with the opportunity to explore different scenarios and are helping shape the debate about future land use."
India also faces complex multisectoral issues, noted Dr Ranjan Kumar Ghosh of FABLE India. "There are strong interlinkages between how food is produced and consumed, health and nutrition, and energy and the environment," he said. "Policy integration is now being talked about, but in reality policies are still designed in siloes. There's hardly any communication between the ministries for agriculture, energy, and climate change."
Ranjan explained that FABLE India is producing scientific knowledge and integrated assessments as well as disseminating its findings to stakeholders, including national and state-level policymakers. The FABLE India team is also using the Scenathon to identify trade-offs between national policies and global goals, and to ensure that India's pathways to achieving both reflect local realities across the country.
Action-oriented science
Similar efforts are underway in Colombia, explained John Chavarro. "FABLE Colombia has been creating valuable knowledge to support decision-makers, including our new policy brief," he told attendees. The policy brief, available in both Spanish and English, reviews five Colombian policies on halting deforestation and models their potential impacts on agricultural production, land use, and greenhouse gas emissions up to 2040. "We want to share our knowledge so that water goals are in harmony with restoration, conservation, biodiversity, energy, food, and the environment," said John.
These presentations were followed by questions from the audience, with topics ranging from the challenges of finding agroecology metrics to the significance of self-sufficient farming policy. The webinar was closed by Fabrice, who remarked how FABLE "changes the way some of us are doing science – rather than conducting science and then acting on it, we can have science and action at the same time." The hope is that this collaboration between scientists and policymakers will help countries achieve their national targets and international commitments – ensuring healthy, sustainable dies for all.
To find out more about the FABLE Consortium, visit its website: https://fableconsortium.org
Unable to attend the webinar? You can watch it here.
You can also catch up on all 11 previous NEXUS Gains webinars in the series in this YouTube playlist.
Header image: View of a valley in Colombia's Central Cordillera. Photo by Neil Palmer/CIAT.