Initiatives of World's Biggest Agricultural Research Network to Benefit Millions in Peru
From
Published on

13.10.22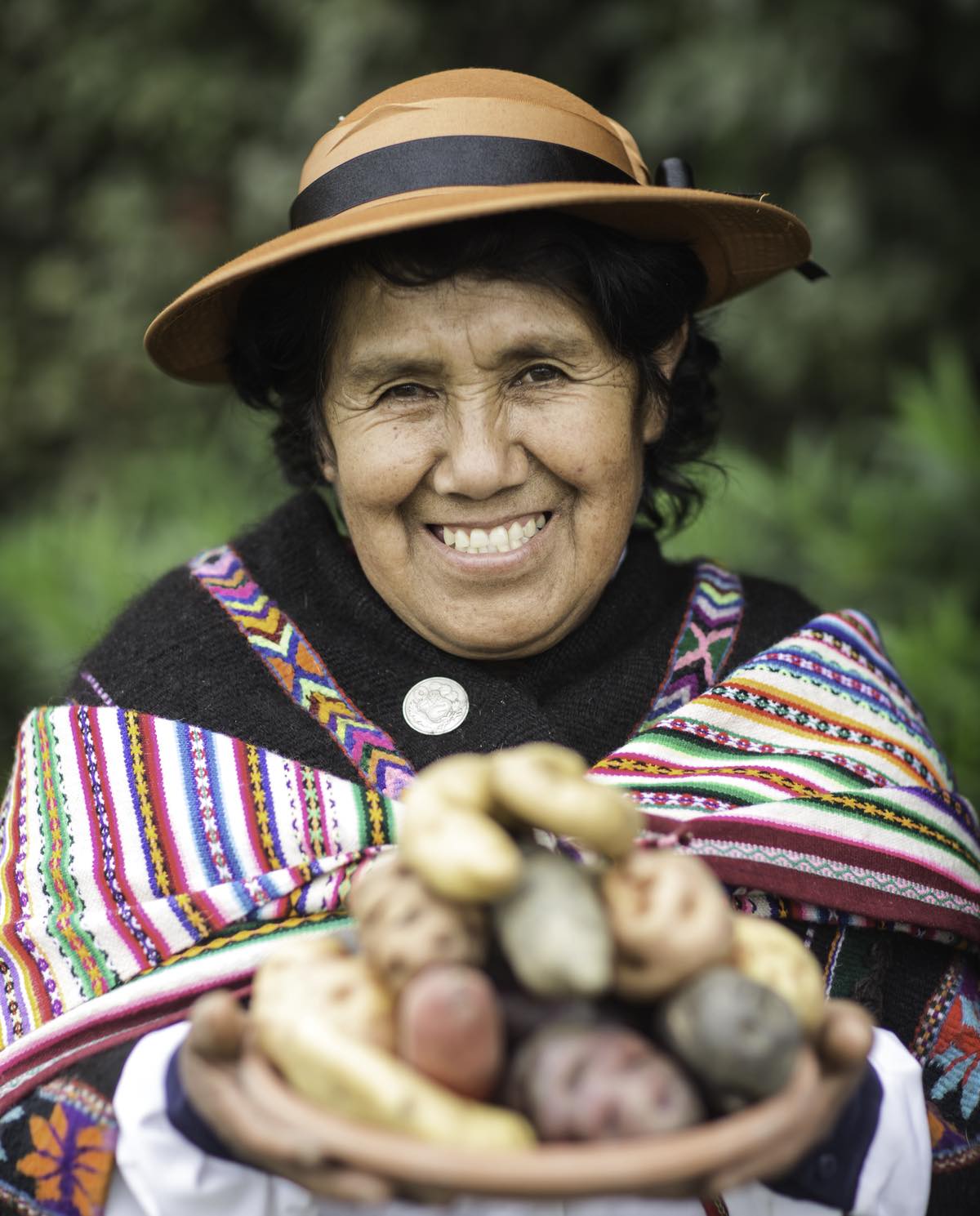 Minister of Agricultural Development and Irrigation, Patricia Ocampo, applauds international support.
October 13, 2022, Lima, Peru – Participants in a high-level meeting in Lima today will launch a series of multi-million-dollar research-for-development initiatives aimed at improving incomes and food security in some of Peru's poorest communities, among other achievements.
Representatives of CGIAR, the world's biggest agricultural research network, will present seven new initiatives to strengthened collaboration with and support for Peruvian institutions on research and development. By 2030, this is expected to generate innovations and facilitate investments that increase employment opportunities and the availability of nutritious food for millions of farmers and low-income families across the country. Those initiatives are part of a global investment in more than 100 countries of over US$ 1 billion between 2022 and 2025.
The seven initiatives being launched in Peru include:
Plant Health.

Helping farmers protect their crops from devastating pest and disease outbreaks, this initiative is expected to reduce crop losses and use of toxic agrochemicals by three million small-scale farmers in 10 countries in the next three years and expand thereafter.
AgriLAC Resiliente

.

Equipping local actors to address urgent food security issues and reduce climate threats, this initiative seeks to increase resilience, sustainability, and competitiveness of agri-food systems in Latin America and the Caribbean.

Resilient Cities

. Supporting a vibrant urban and peri-urban agricultural and food sector to improve sustainability, equity and income opportunities  while mitigating risks to human and environmental health. Globally, this initiative aims to benefit about 20,000 small-scale producers and SMEs and 500,000 consumers.
"Peru's collaboration with CGIAR over the decades has generated concrete benefits for our farmers, businesses, and consumers. An example can be found in the resilient and productive potato varieties that the National Institute for Agrarian Innovation (INIA) developed with the International Potato Center, a CGIAR Center, which now make up more than 30% of the potatoes grown in Peru. I hope that this increased investment and collaboration will result in the scientific solutions needed to drive the sustainable transformation of our food, land, and water systems," said Ing. Jenny Patricia Ocampo, Minister of Agricultural Development and Irrigation, Peru.
"These initiatives address critical issues for Peru's agricultural and food sectors such as the preservation of plant diversity in genebanks, using it in accelerated crop breeding, improving agronomy, pest and disease management, as well as adapting to and mitigating climate change. By working together with national partners and allies in Peru, we can jointly contribute to food security, rural development and nutrition improvement," said Joaquin Lozano, CGIAR Regional Director, Latin America and the Caribbean.
These innovative initiatives and promising partnerships between CGIAR, Peru's government institutions, civil society organizations, and private sector have the potential to improve food production, incomes, resilience, sustainability and competitiveness for the benefit of millions of Peruvians.
The event to launch the new CGIAR initiatives will be held at the JW Marriott Hotel Lima, on October 13-14 at 8:00 AM (3:00 PM CEST). 
***
About CGIAR  
CGIAR is a global research partnership for a food-secure future dedicated to transforming food, land, and water systems in a climate crisis. Its research is carried out by 13 CGIAR Centers/Alliances in close collaboration with hundreds of partners, including national and regional research institutes, civil society organizations, academia, development organizations and the private sector. www.cgiar.org
CGIAR thanks all funders who support this research through their contributions to the CGIAR Fund.
About the Alliance of Bioversity International and CIAT
The Alliance of Bioversity International and the International Center for Tropical Agriculture (CIAT) provides research-based solutions that address the global crises of malnutrition, climate change, biodiversity loss, and environmental degradation.
The Alliance focuses on the nexus of agriculture, environment, and nutrition. We work with local, national, and multinational partners across Africa, Asia, and Latin America and the Caribbean, as well as with the public and private sectors and civil society. With novel partnerships, the Alliance generates evidence and integrates innovations to transform food systems and landscapes, so that they sustain the planet, drive prosperity, and nourish people in a climate crisis.
The Alliance is a CGIAR Research Center. alliancebioversityciat.org
About CIP
The International Potato Center (CIP) was founded in 1971 as a research-for-development organization with a focus on potato, sweet potato and Andean roots and tubers. It delivers innovative science-based solutions to enhance access to affordable nutritious food, foster inclusive sustainable business and employment growth, and drive the climate resilience of root and tuber agrifood systems. Headquartered in Lima, Peru, CIP has a research presence in more than 20 countries in Africa, Asia, and Latin America.
CIP is a CGIAR Research Center. cipotato.org
About CIMMYT  
The International Maize and Wheat Improvement Center (CIMMYT) is a non-profit agricultural research and training international organization that empowers farmers through science and innovation to feed the world in a climate crisis. By applying high-quality research and through sound partnerships, CIMMYT works towards a world with healthier and more prosperous people, free from world food crises and with more resilient agrifood systems. The research conducted at CIMMYT leads to better productivity and gains for farmers, mitigates the effects of the climate crisis, and reduces the environmental impact of agriculture. 
CIMMYT is a CGIAR Research Center. cimmyt.org
About IFPRI  
The International Food Policy Research Institute (IFPRI) provides research-based policy solutions to sustainably reduce poverty and end hunger and malnutrition in developing countries. IFPRI currently has more than 600 employees working in over 50 countries. Global, regional, and national food systems face major challenges and require fundamental transformations. IFPRI focuses on responding to such challenges through a multidisciplinary approach to reshape food systems, so they work for all people sustainably.  
IFPRI is a CGIAR Research Center. ifpri.org
For further information contact
Viviana Infantas, Events and Outreach Specialist, Tel: +51 959 631 118; v.infantas@cgiar.org
Header photo by S. Fajardo/CIP.