Incorporating prevention into community-based management of acute malnutrition: Insights from Mali and Burkina Faso
From
Published on

04.10.19

Impact Area
Funders

Canada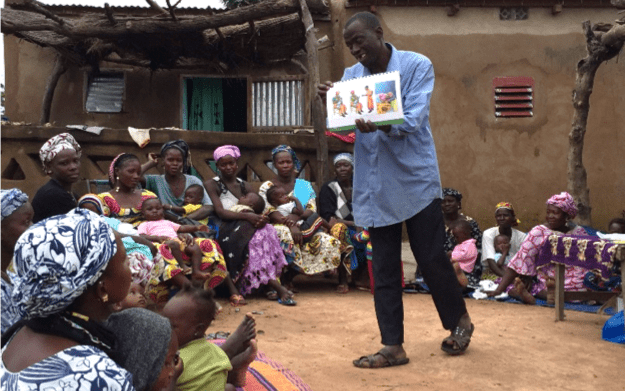 Globally, 52 million children suffer from acute malnutrition. Children with moderate acute malnutrition are 3.4 times more likely to die than well-nourished children, and those with severe acute malnutrition are 11.6 times more likely. Acute malnutrition kills 875,000 children under the age of five annually.
The introduction a decade ago of Community-based Management of Acute Malnutrition (CMAM) made the screening and treatment of children with severe acute malnutrition more accessible: Community health workers, often volunteers (CHVs), conduct first-line screening and refer cases to a health facility for treatment. Children with severe acute malnutrition (and in some countries, children with moderate acute malnutrition) but without medical complications are treated through an outpatient program using energy-dense supplements that provide all necessary micronutrients.
Yet two key barriers limit the effectiveness of CMAM: Low participation in screening and low uptake and adherence to treatment.
Photo Credit: Lieven Huybregts/IFPRI