In a water-challenged world, crop breeders must do more than go with the flow
From
Published on

24.03.21

Impact Area
Funders

Australia, Bill and Melinda Gates Foundation, Germany, United Kingdom, United States of America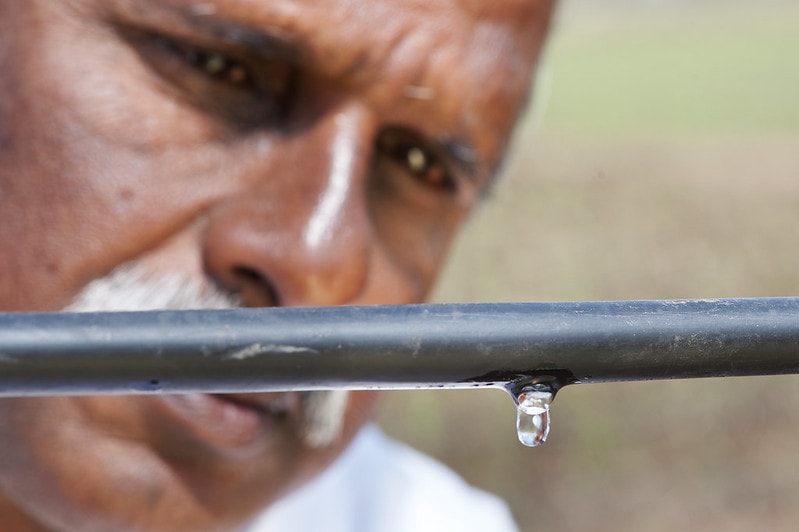 With water sources dwindling and harsher climate conditions on the rise, farmers in the developing world need both better crop varieties and improved water management practices. This World Water Day, CGIAR Excellence in Breeding (EiB) Platform's Module lead for Breeding Operations and Phenotyping, explores how crop breeding success is bound to water use.
The world relies on water for agriculture, energy and industry. And each human being needs water for sanitation, hygiene, food production – and mere survival. But our water sources are dwindling, water quality is being degraded, and water-related crises are escalating, intensified by climate unpredictability. This is all deepened by agricultural practices, which consume 70% of all water withdrawn from rivers, lakes and streams.
With food demand expected to double in low-income countries by 2050, agricultural water productivity and efficiency must be prioritized.
Given these challenges, crop breeding institutions targeting the developing world, such as CGIAR, have an enormous responsibility on their shoulders. Developing varieties aligned with farmers needs is the main goal for breeding programs. And this means meeting extreme conditions, such as drought.
But just as we develop varieties that meet farmers' needs, we need to ensure the entire R&D process improves water sustainability. There are three ways crop breeders can manage water to deliver the best seeds and create the best conditions for long-term crop production.