Ghana school lunch program linked to improved learning
From
Published on

01.03.21

Impact Area
Funders

Bill and Melinda Gates Foundation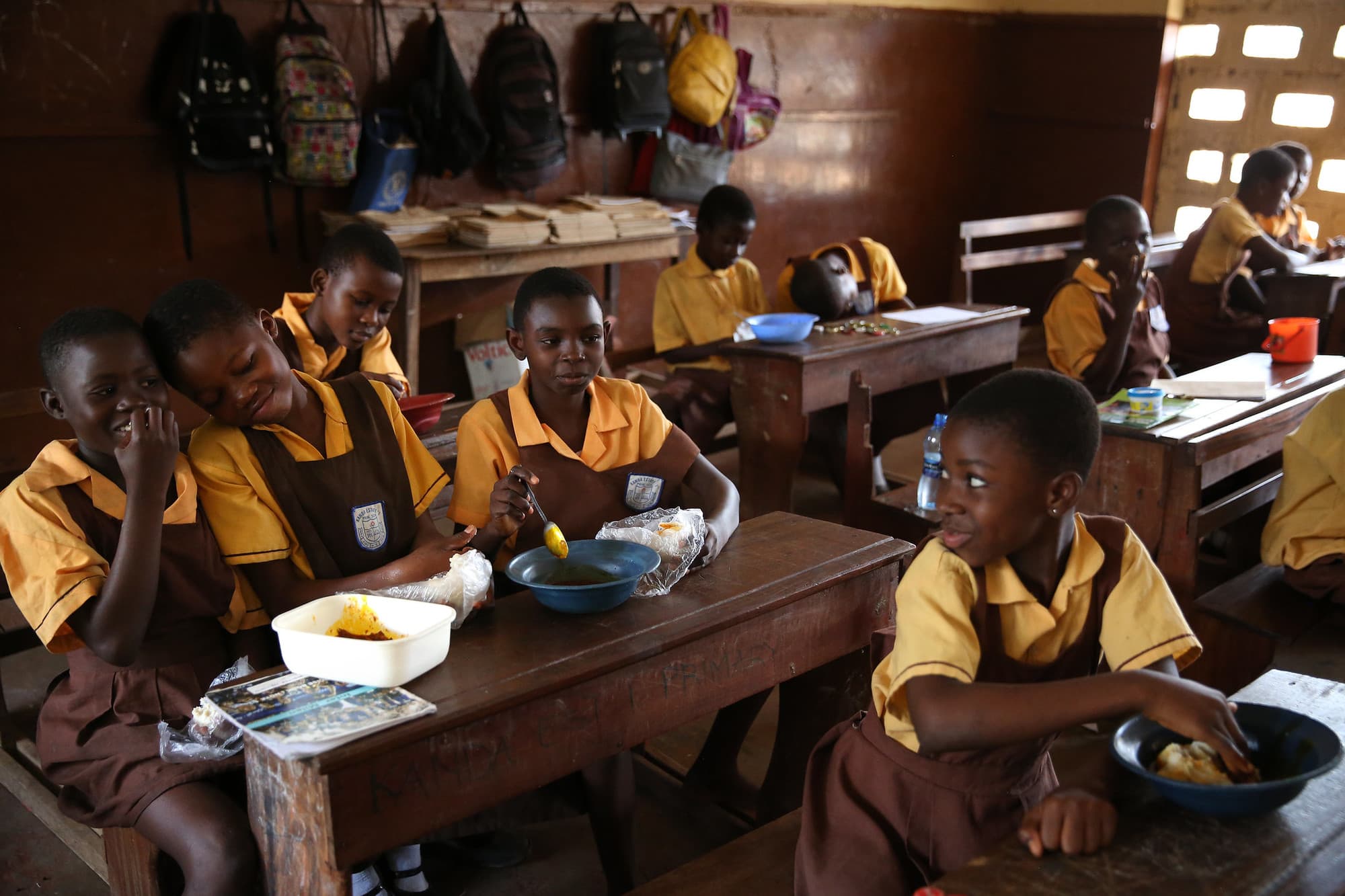 BY ELISABETTA AURINO, AULO GELLI, CLEMENT ADAMBA, ISAAC OSEI-AKOTO, HAROLD ALDERMAN AND HONOR DEARLOVE
Around the world, 388 million children participate in school meal programs, according to the World Food Programme. In Africa, governments have prioritized these programs as a key safety net; in 2016, the annual Africa Day of School Feeding (March 1) was launched to promote them across the continent.
Extensive research has shown that providing meals can improve children's school participation, as well as their physical and psycho-social health, with most benefits accruing to more disadvantaged children. However, evidence on their effectiveness on learning is more limited—focused mostly on small-scale experiments run by NGOs—and has mixed results.
Our recent evaluation of Ghana's national school meal program provides insight into this question, finding the program has positive impacts on standarized test scores, especially for the poorest children and for girls.
Photo credit: Dominic Chavez/World Bank