Fisheries and aquaculture will benefit from new agreement
From
Published on

30.07.18

Impact Area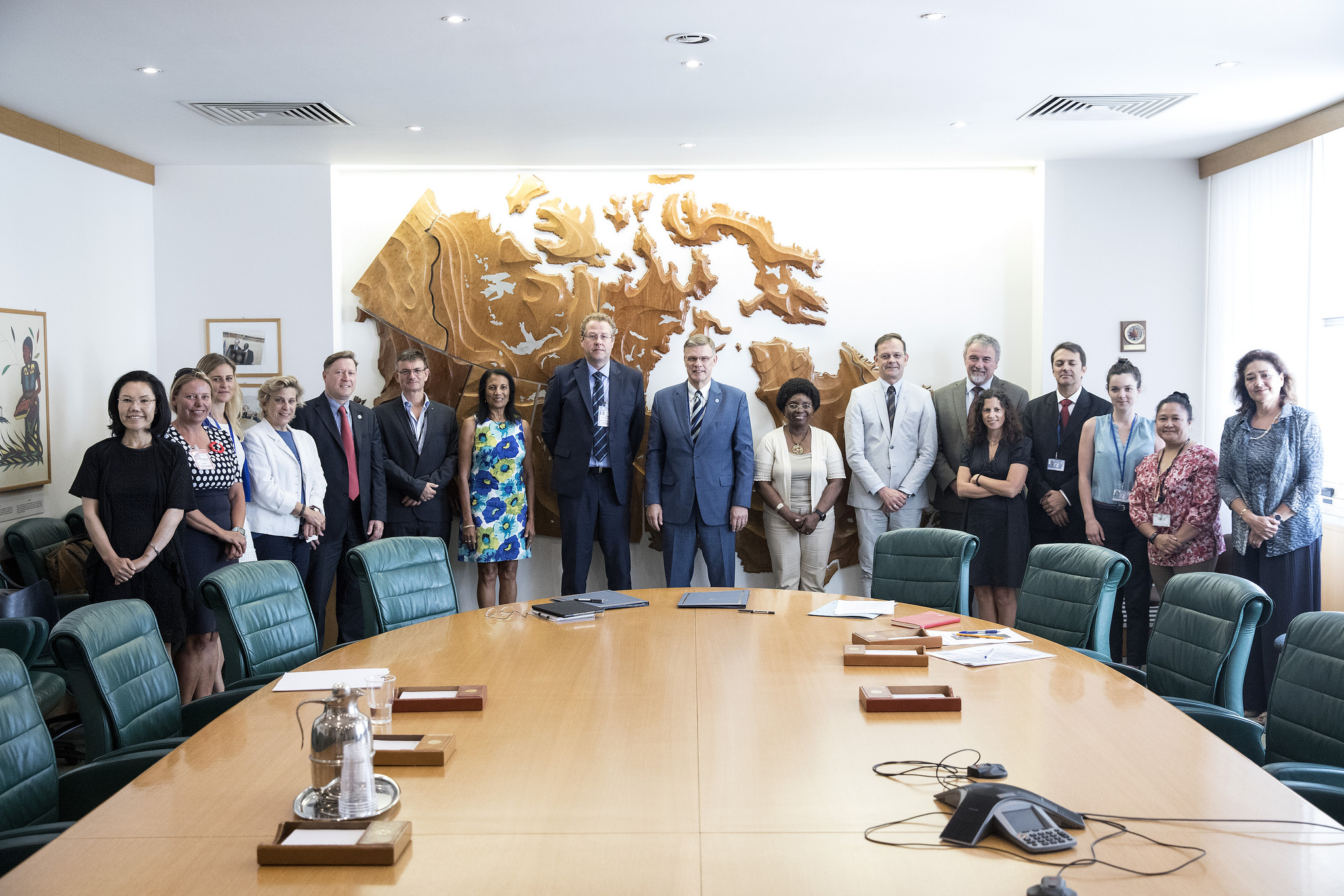 11 July 2018, Rome, Italy – Gareth Johnstone, Director General WorldFish, left, and Arni Mathiesen, Assistant Director-General, FIsheries and Aquaculture Deparment, FAO. Signing Ceremony of an MOU between FAO and the International Center for Living Aquatic Resources Management (WorldFish). COFI 2018 – Committee on Fisheries, 33rd Session, 9-13 July 2018. FAO headquarters (Canada room). Photo credit: ©FAO/Giuseppe Carotenuto
A new understanding between FAO and WorldFish will combat hunger and improve livelihoods by promoting the impact of fisheries and aquaculture research.
In the developing world, more than 1 billion poor people obtain most of their animal protein from fish. Over 800 million depend on fishing and aquaculture for their livelihoods. Global fish production peaked at about 171 million metric tons in 2016, and the percentage of stocks fished at biologically unsustainable levels increased from 10 percent in 1974 to 33.1 percent in 2015.
"FAO and WorldFish are natural partners, with highly complementary objectives and a common goal of ensuring food security and access to fish from sustainable food systems," said Dr. Mathiesen.
These stark statistics come from the latest edition of The State of World Fisheries and Aquaculture (SOFIA) report, published in July 2018 by the UN's Food and Agriculture Organization (FAO).