Enset root mealybugs: Are they a threat to bananas?
From
Published on

04.08.23

Impact Area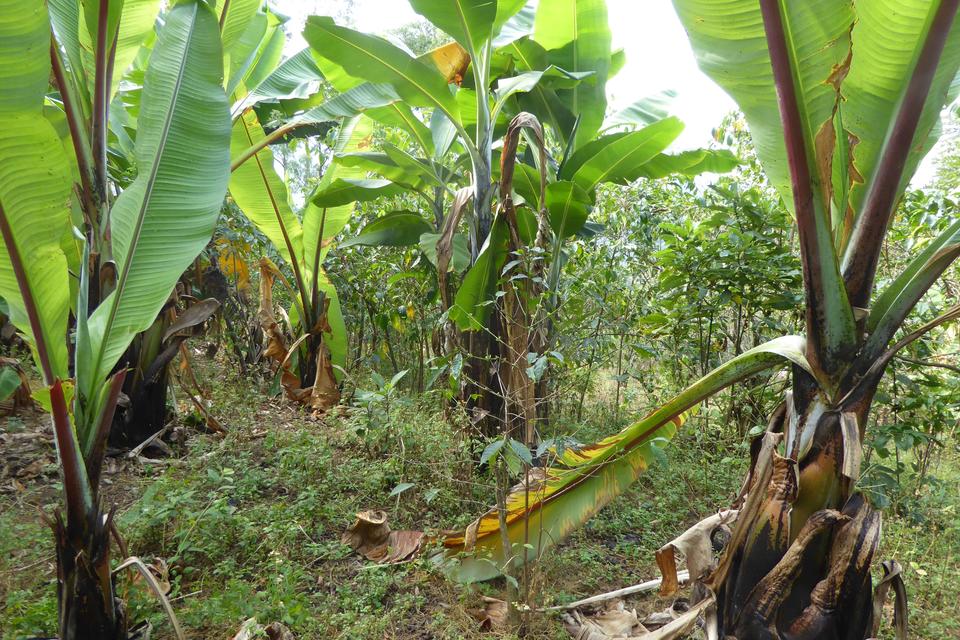 What are enset root mealybugs?
Enset root mealybugs are an important pest affecting the cultivation of the enset crop. Enset is only cultivated on smallholder farms in the Ethiopian highlands, where it is a staple starch food for ~20 million people. The enset plant looks similar to a banana plant, but is not grown for its fruits. Rather, the plant is mainly grown for its underground corm and pseudostem base which are processed into starchy food products.
The enset root mealybug infests the roots and corm of enset plants, causing a reduced number of roots, reduced pseudostem circumference, dried outer leaves, retarded plant growth and occasional death of the plant. Reduced plant yields critically affect the smallholders' food security and livelihood, and the overall farming sustainability in this region.