Empowering women with digital solutions: Leveraging the potential of the private sector for socio-technical innovation
From
Published on

14.07.23

Impact Area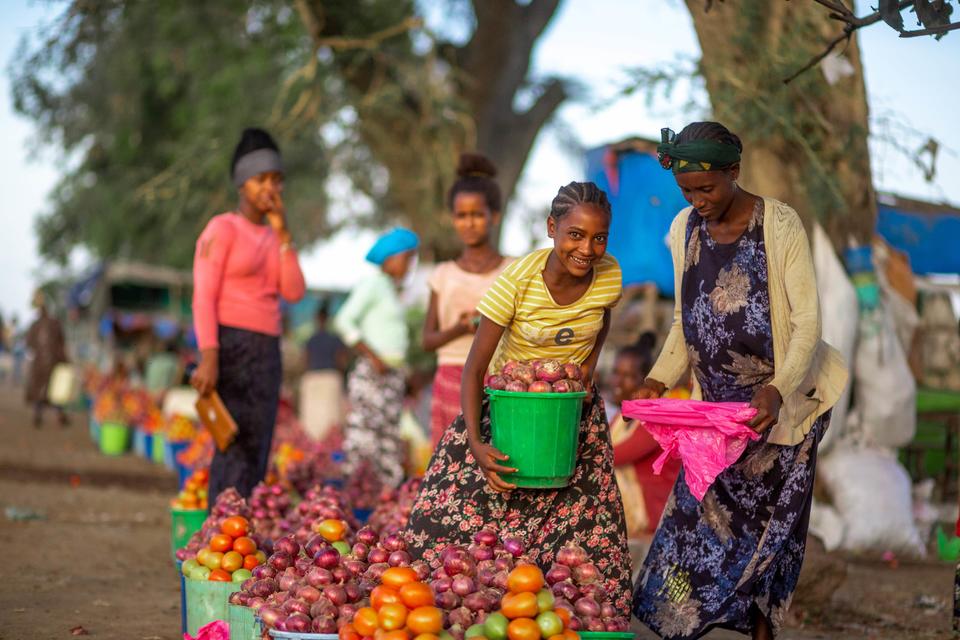 The Gender Equality Initiative (HER+) conducts innovative gender and social science research to develop actionable solutions to enhance climate resilience and the empowerment of women in Africa and Asia. As there is no one-size-fits-all solution to these challenges, HER+ identifies and models diverse scenarios for co-creation of socio-technical innovations. According to Barret et al 2022, co-creation of bundled approaches is essential to enable new technologies and practices to emerge, adapt, and be upscaled within and across diverse contexts. The co-creation of socio-technical innovation bundles requires multi-stakeholder cooperation among public and private sector organizations.
In Ethiopia, HER+ is closely working with the Veggies for Planet and People (V4P&P) project implemented by  the World Vegetable Center and SNV (a Dutch development program) that aims to improve vegetable production, consumption and marketing. The project focuses on generating employment for women and young people while protecting the environment through regenerative agricultural practices and Vegetable Business Networks (VBNs). The VBNs, as an approach, connect individual farmers, aggregators, processors, traders, and service providers to build and strengthen trust and enable sustainable and inclusive relationships. The platforms will support their networks by providing access to information, business development services, input/output markets, and will also serve as liaisons with local governments.
The Gender Equality Initiative is engaging local private sector partners by providing a deep understanding of the local socio-cultural and economic context, through the co-designing and implementation of gender-responsive socio-technical bundling.
Women and the gender digital gap
Though the digital age has created unprecedented opportunities for the empowerment of women and girls, they remain underrepresented in the creation, use and regulation of technology. While that gender digital divide has been narrowing across all regions, women remain digitally marginalized in many of the world's poorest countries, such as Ethiopia, where increased internet access could potentially have a powerful impact. Female farmers are less likely to have access to basic digital services than men, reducing their likelihood of accessing and using digital agriculture solutions.  We are bridging the gender digital divide by bundling digital innovations as part of the socio-technical innovation bundling process, and leveraging the potential of our private sector partner Lersha. Bundled gender-sensitive socio-technical innovation solutions, leveraging digital solutions and platforms as shown below.
Socio-technical innovation bundles for vegetable farmers (infographic by Dessalegn, 2023)