CIMMYT and Join Hope sign partnership agreement
From
Published on

29.11.22

Impact Area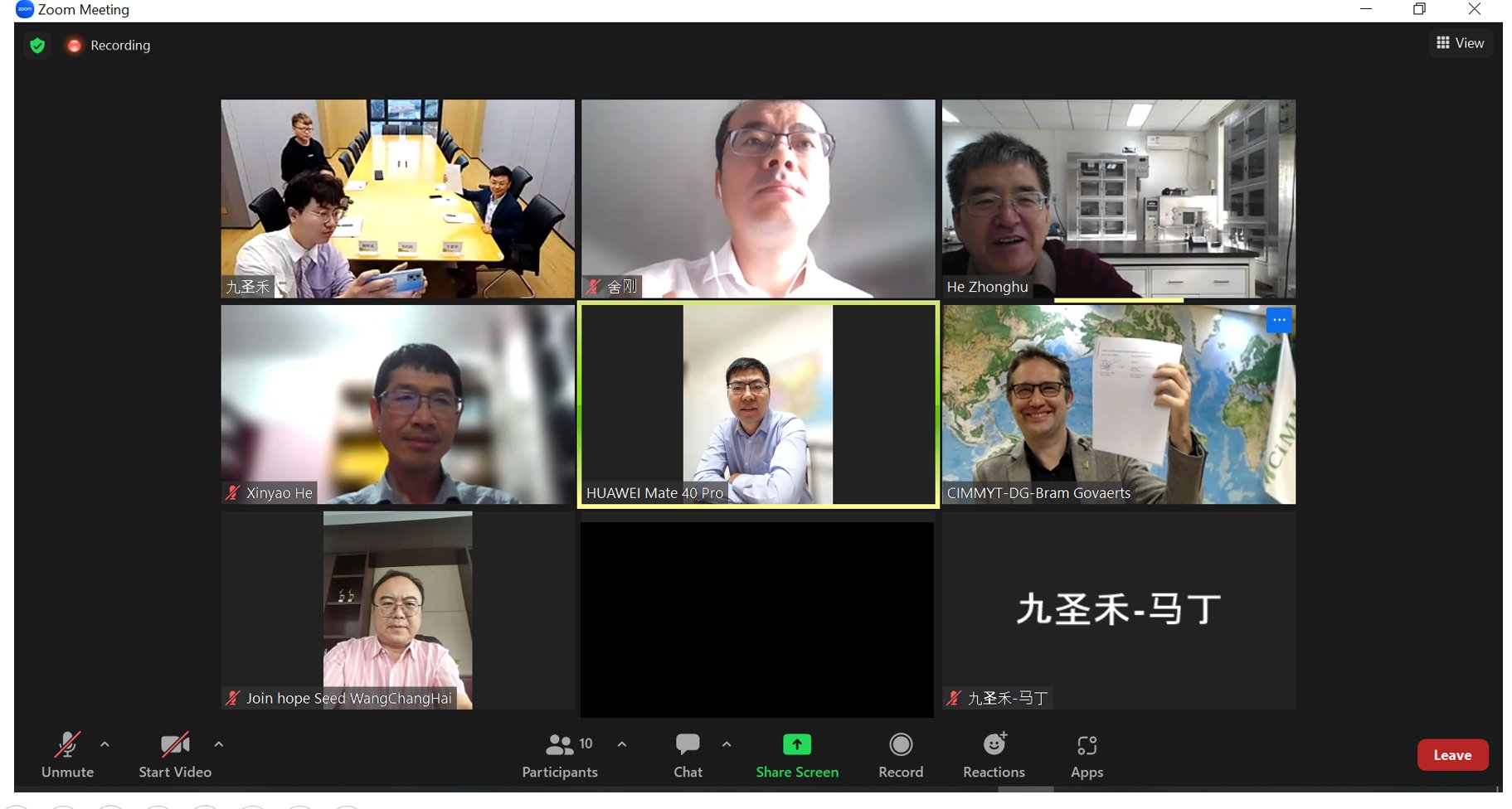 The International Maize and Wheat Improvement Center (CIMMYT) and Join Hope have cemented their partnership at a research cooperation agreement signing ceremony on November 14.
Join Hope produce seed products including maize, wheat, cotton, and soybean, as well as fertilizers, agricultural films and other products. The company will be providing some funding for five years and will receive access to CIMMYT's international wheat nurseries and some maize inbred lines, in addition to training and other services. The funding will strengthen CIMMYT's research efforts in China and create opportunities for training in Pakistan.
"CIMMYT and China have developed a win-win partnership that was established back in 1974," said CIMMYT Director General Bram Govaerts. "Over 48 years, we have collaborated and advanced research for agricultural development in the areas of breeding, genomic research, and sustainable farming systems."
Through this partnership, as much as 10.7 million tons of grain has been added to China's wheat output. More than 26,000 CIMMYT wheat accessions were introduced and stored in China, and more than 300 wheat cultivars derived from CIMMYT germplasm have been released in China and are currently grown on nearly 10 percent of the Chinese wheat production area.
"The cooperation agreement that we sign today is another step in the right direction," continued Govaerts. "It will bring us closer to the Chinese farmer and grain consumers who we all aim to serve."
Cover photo: CIMMYT and Join Hope sign a partnership agreement on November 14. (Photo: CIMMYT)