CGIAR and the Republic of Korea strengthen commitment to shaping the global agricultural agenda
From
Published on

12.09.19

Funders

Korea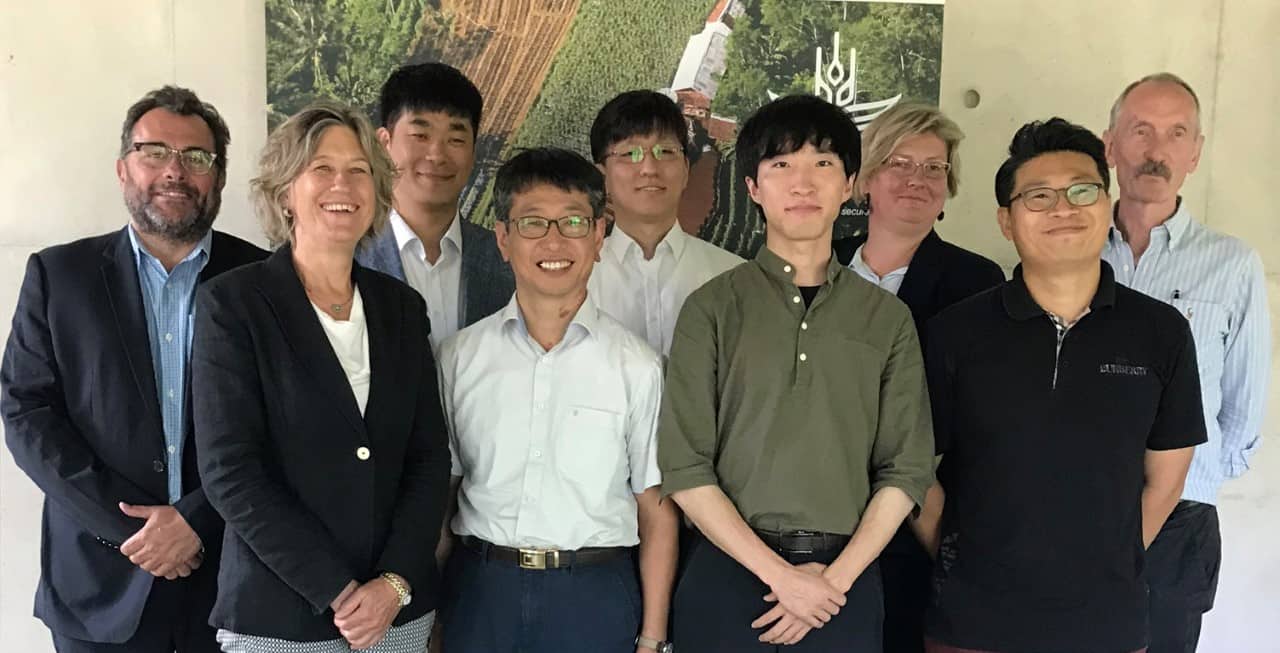 CGIAR and the Republic of Korea built on their partnership during a visit by a Korean delegation to the CGIAR System Organization Office in Montpellier. Delegates from the Republic of Korea's Rural Development Administration (RDA), the Ministry of Science and ICT and the Ministry of Agriculture and Rural Affairs met with CGIAR representatives to learn more about CGIAR's Research Programs and Platforms, and to discuss ways to contribute to CGIAR's work towards a food-secure future. 
Earlier this year, CGIAR and RDA signed a Memorandum of Understanding, renewing and revitalizing their partnership, which is focused on creating greater impact through agricultural research and innovation.  
"Our April Memorandum of Understanding marked the beginning of an invigorated partnership between CGIAR and RDA, and this further visit provided an opportunity to discuss important areas for increased scientific collaboration and agree on concrete next steps," said Karmen Bennett, Director, Board and Council Relations, CGIAR System Organization. 
During the visit, CGIAR's Platform for Big Data in Agriculture, Research Program on Climate Change, Agriculture and Food Security (CCAFS) and Excellence in Breeding Platform were highlighted for their leading–edge innovations and wide-ranging work. The visit also included discussions on ways Korea can accelerate their contributions and opportunities to contribute to CGIAR direction setting and work with CGIAR Research Centers and Programs. 
RDA has a strong history of collaboration with CGIAR Research Centers and has generously contributed to funding of CGIAR research since 2011. RDA has also carried out projects with a number of CGIAR Centers, such as the International Rice Research Institute (IRRI), International Livestock Research Institute (ILRI), and International Crops Research Institute for the Semi-Arid Tropics (ICRISAT), and will continue to develop joint activities and initiatives in support of the CGIAR portfolio. 
"We had a perfect experience at CGIAR System Management Office with stimulating conversations about current challenges in agriculture and what tools that CGIAR and RDA have to help," said Kim Seungyeon, RDA Deputy Officer. "It's very useful and helpful to understand the vision and strategy of CGIAR as we go forward and as we plan future collaboration on agricultural innovation." 
RDA is a government institution committed to agricultural research, technology dissemination and international cooperation. Since its establishment in 1962, it has played a crucial role in the development of agricultural technologies in Korea.