Agricultural solutions to tackle humanity's climate crisis
From
Published on

06.12.19

Impact Area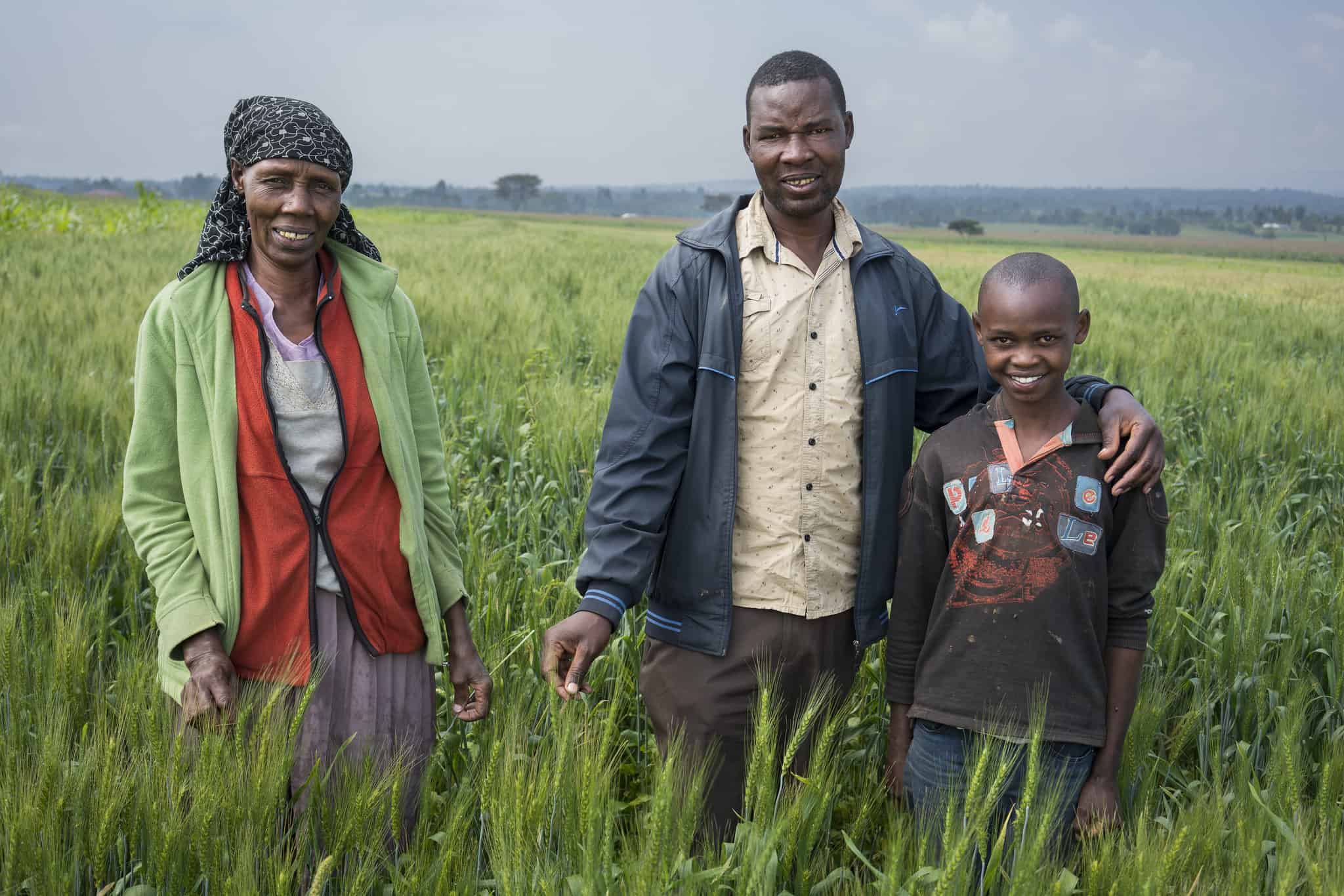 More than 11,000 scientists signed on to a recent report showing that planet Earth is facing a climate emergency and the United Nations warned that the world is on course for a 3.2 degree spike by 2100, even if 2015 Paris Agreement commitments are met.
Agriculture, forestry, and land-use change are implicated in roughly a quarter of global greenhouse gas emissions.
Agriculture also offers opportunities to mitigate climate change and to help farmers — particularly smallholders in developing and emerging economies who have been hardest hit by hot weather and reduced, more erratic rainfall.
Most of CIMMYT's work relates to climate change, helping farmers adapt to shocks while meeting the rising demand for food and, where possible, reducing emissions.
Read CIMMYT's COP25 Feature
Photo: Family farmer Geofrey Kurgat (center) with his mother Elice Tole (left) and his nephew Ronny Kiprotich in their 1-acre field of Korongo wheat near Belbur, Nukuru, Kenya. (Photo: Peter Lowe/CIMMYT)