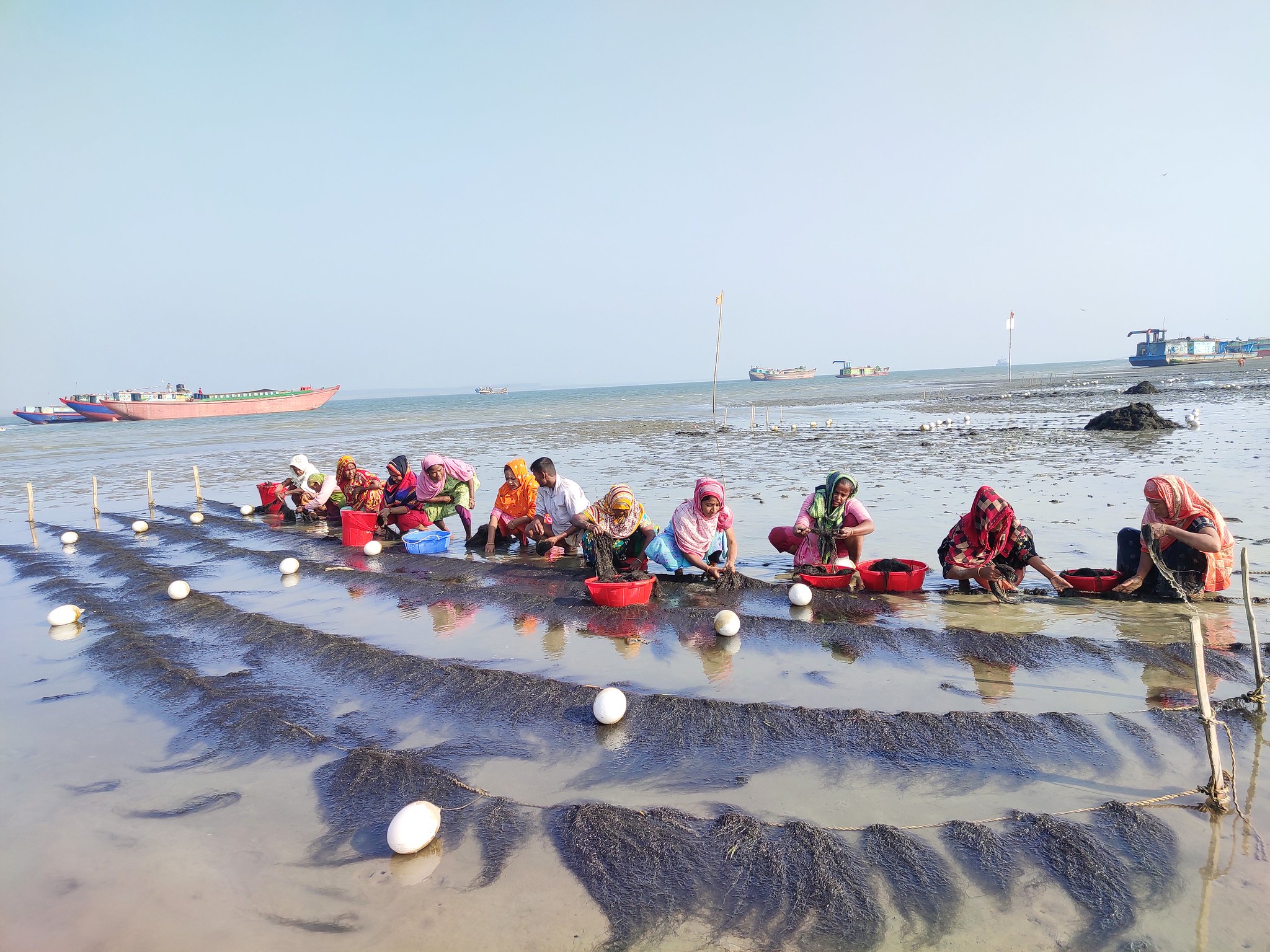 CGIAR @ The UN Food Systems Summit +2 Stocktaking Moment
Contributing game-changing science and innovation to transform food, land and water systems in a climate crisis
Date

24.07.23 > 26.07.23

Time

12:00 am > 12:00 am

UTC+01:00

Location

Rome, Italy
In 2021, the United Nations convened the Food Systems Summit as part of the Decade of Action to achieve the Sustainable Development Goals (SDGs) by 2030. The Summit launched new actions to deliver progress on all 17 SDGs, each of which relies in part on healthier, more sustainable and equitable food systems.
Two years on and a Stocktaking Moment will review progress in implementing the outcomes of this process and its contributions to the achievement of the 2030 Agenda.
CGIAR played an important role in the '21 Summit and has continued to support many of the Food Systems Coalitions that were launched.
We are also supporting Ministries to draft their national pathways. For example, in Viet Nam where we are providing technical support to draft the Food Systems Transformation National Action Plan. We are also working with several other countries on their Long-Term Low Emissions and Climate Resilient Development Pathways and providing additional support where needed including to the UNFSS Coordination Hub where scientific capacity and knowledge can be applied to give a solid evidential base to pathway design.
Missed out on any of the sessions? Click to watch video recordings and catch up.
Highlighted Events
Time/Location
Information
CGIAR Speaker
Day 1: July 24

13:30-14:30

Side event:

Towards healthy and sustainable food systems: Agroecology,

soil

and healthy diets

 

Oliver

Oliveros, Agroecology Coalition

Day 2: July 25
9:30-10:30
Special event
Blue Transformation, advancing aquatic food systems for people, planet and prosperity
Co-organized by CGIAR
Livestream

Shakuntala Thilsted, CGIAR (Moderator)

12:30-13:30
Side event
How to make Water Pivotal in Food Systems 
Co-organized by CGIAR / IWMI

Julie van der Bliek, CGIAR

13:30-14:30
Side event: The sustainable livestock journey: Informing national pathways for more productive, sustainable and equitable food systems


Co-organized by CGIAR/ILRI 

14:30-16:00

Leadership dialogue




Food Systems for Shared Prosperity:

Achieving

equitable

,

inclusive

and sustainable economic prosperity in food systems
Livestream

Shakuntala Thilsted,  CGIAR

14:30—17:30
Plenary


Reversing the food and hunger crisis:

building resilient food systems


Livestream

Shenggen Fan, CGIAR System Board

16:00-17:30
Leadership dialogue


Science

, Technology, and Innovation 

Livestream

Shenggen Fan, CGIAR System Board
Shakuntala Thilsted, CGIAR

Day 3: July 26
09:30-12:30
Plenary Session
Mobilizing Means of Implementation for Food Systems Transformation
Livestream

Juan Lucas Restrepo, CGIAR

12:30-13:30

Side event


Transforming agrifood systems through gender equality and women's empowerment
Co-organized by IFPRI
13:30-14:30

Side event




Farmers Markets. A Strategic Tool to Develop a Resilient and Sustainable Local Food System

Simon Heck, CIP/CGIAR
Joyce Maru, CIP/CGIAR

13:30-14:30
Side event
Science and innovation for people, planet and nature


Lead Organizers: CGIAR / Clim-Eat

 

Ana Maria Loboguerrero, Alliance of Bioversity International and CIAT/CGIAR
Aditi Mukherji, CGIAR
Photo by Ilias Ibne Kabir / WorldFish