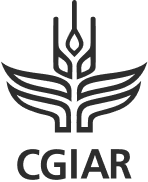 PERFORMANCE REPORT
2018
FOOD SYSTEMS INNOVATIONS FOR IMPACT
AGRICULTURAL RESEARCH FOR DEVELOPMENT
CGIAR portfolio progress in 2018
0
innovations (significant products or findings from research)
0
new varieties with genetic gain made available for use
0
peer-reviewed publications
0
people trained by CGIAR
0
policies, legal instruments or investments to which CGIAR research contributed
0
CGIAR external partners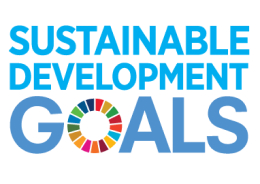 FOOD SYSTEMS INNOVATIONS FOR IMPACT
Progress towards the Sustainable Development Goals
CGIAR research contributes to development outcomes of reducing poverty, improving food and nutrition security, and improving natural resources and ecosystem services. The high-level impact of CGIAR varieties, technologies and innovations makes a critical contribution to the Sustainable Development Goals.
READ MORE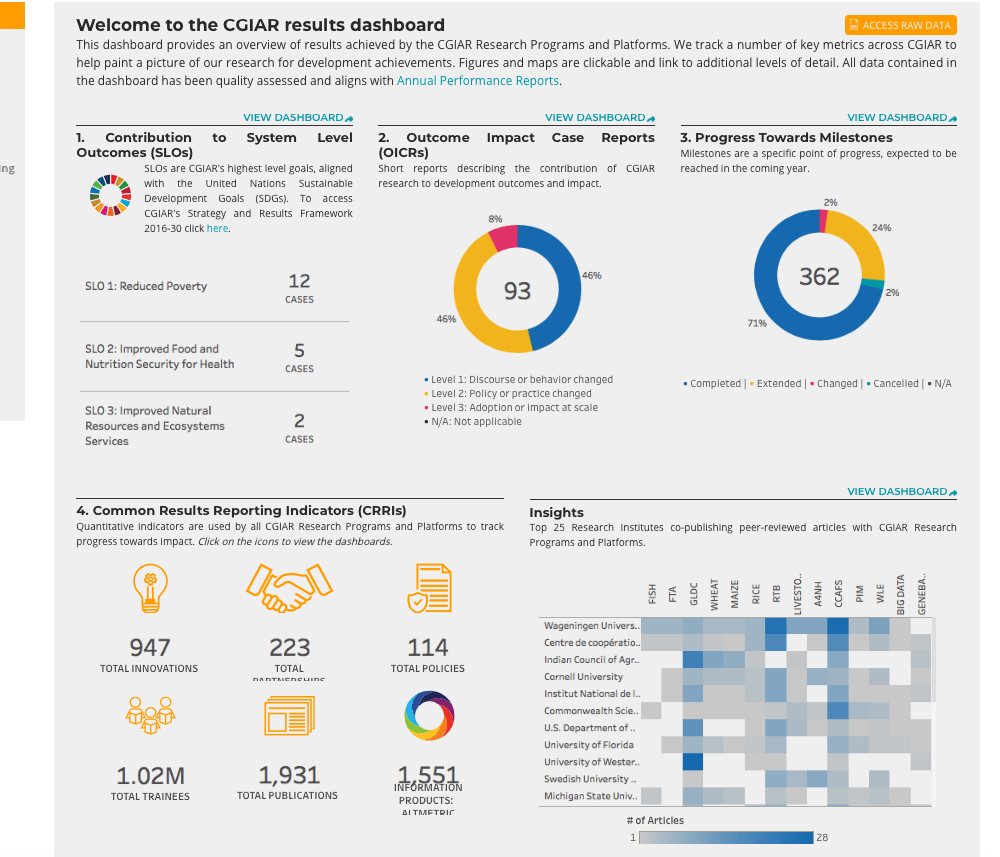 CGIAR Results Dashboard
The CGIAR Results Dashboard contains results data from the 2017 and 2018 CGIAR Performance Reports on the following results and indicators: contribution to System-Level Outcomes, outcome impact case reports, progress towards milestones, and common results reporting indicators on innovations, partnerships, policies, capacity development, publications and altmetrics.
READ MORE
PUBLICATIONS HIGHLIGHTS
1,888
peer-reviewed publications
published in international scientifically indexed (ISI) journals
IMPACT STORIES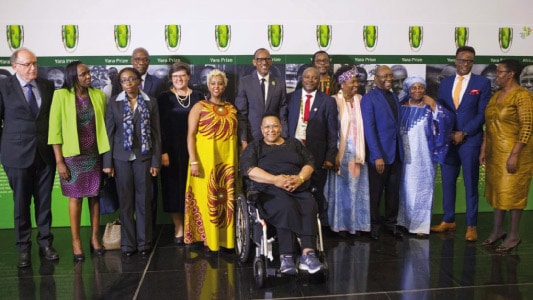 GLOBAL ENDORSEMENT OF CGIAR WORK
IITA Wins Africa Food Prize
On September 7, 2018, the International Institute of Tropical Agriculture (IITA) was the first institution to receive the distinguished Africa Food Prize at the African Green Revolution Forum (AGRF) in Kigali, Rwanda.
READ MORE
WORKING TOGETHER TO BOOST PERFORMANCE
CGIAR has a wealth of experience and knowledge spanning 50 years, with a global network of 15 top-class Research Centers that implement 15 Research Programs and Platforms in partnership with 3,000+ organizations in more than 70 countries around the world.
Header photo credits: Setting up a solar pump, Ethiopia, by M. Ayene/WLE. Background photo credits: Farming family in their field, Burundi, by P. Lepoint/Bioversity International; Aerial view of West Kalimantan, Indonesia, by N. Sujana/CIFOR. Progress towards research outcomes photo by P.S. Rao/ICRISAT. Gender photo by A. Habtamu/ILRI. Improving returns to public investments in China's agricultural sector photo by ICRAF. 3 million households in Asia growing CGIAR potato strands photo by S.A. Fajardo/CIP. Planting rice earlier to avoid the consequences of El Niño photo by I. Serrano/IRRI. Implementing agroclimate services to help more than 500,000 farmers photo by A. Camacho/Bioversity International. Native species for nutrition and food security in Kenya photo by D. Deshmukh/ICRISAT. Pearl millet hybrid brings financial and social benefits photo by A. Sanoussi/GLDC. Water planning system improves investment decisions photo by WLE. Fast-tracking maize replacement in Ethiopia photo by IITA. Scaling up participatory research in India photo by S. Punna/ICRISAT. Additional photo credits on 2nd level pages.