Study reveals need for more research on burden of pork-borne hazards in eastern and southern Africa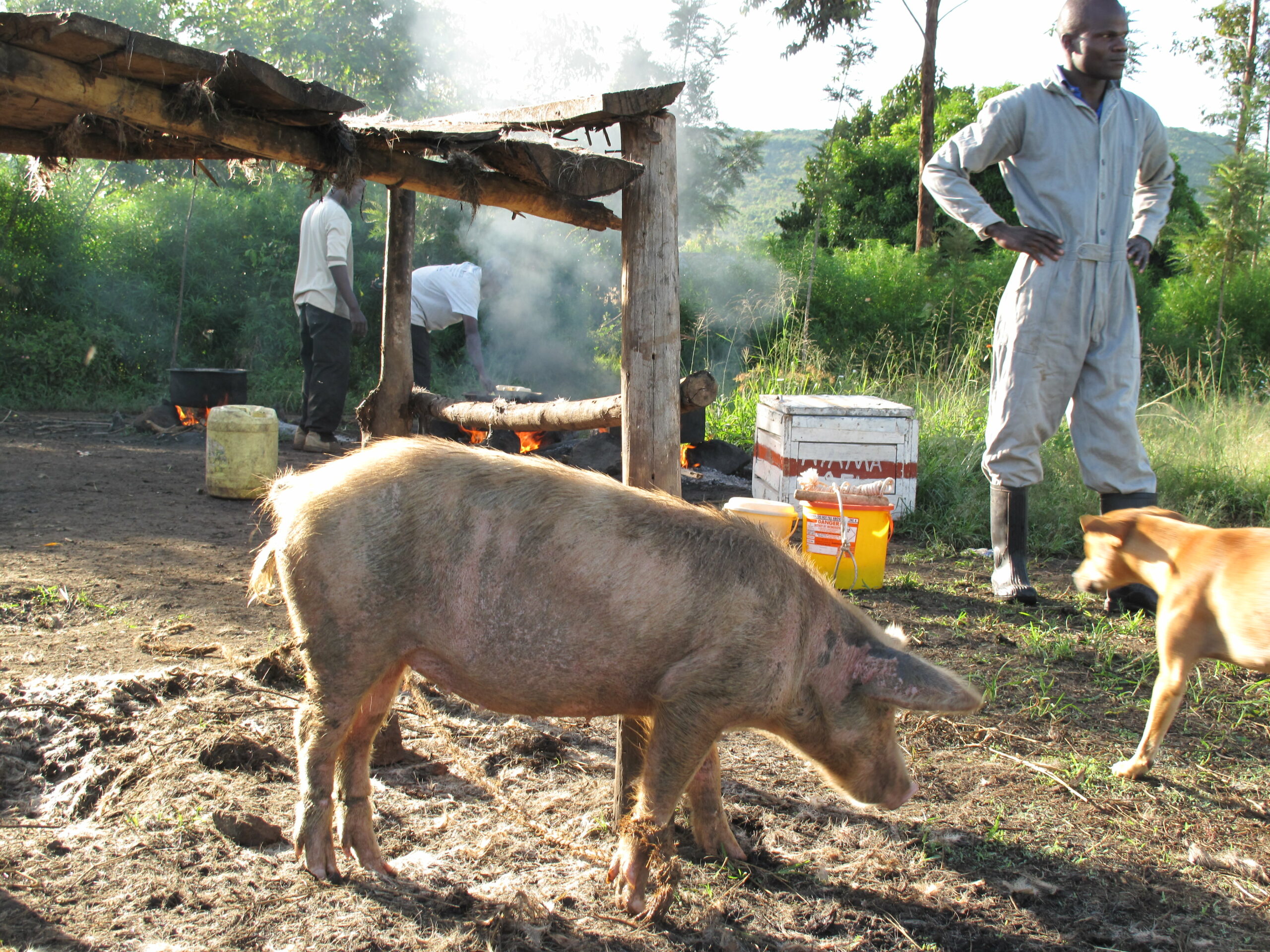 From
Published on

03.05.23

Challenges
Zoonotic and foodborne diseases are a major cause of morbidity and mortality, especially in low- and middle-income countries.
Pork is a potential source of zoonotic and foodborne diseases, and pork consumption is rapidly increasing in eastern and southern Africa.
A new article published in Zoonotic Diseases (Apr 2023) reports on a systematic literature review of studies conducted in eastern and southern Africa describing pig- and pork-associated zoonotic and foodborne hazards in order to clarify the distribution and prevalence of these hazards and identify research gaps in this region.
The literature review was conducted using MEDLINE and Web of Science to identify relevant articles according to pre-determined inclusion and exclusion criteria. In total, 140 articles from 14 countries were identified for the review.
A total of 42 hazards were identified, categorised as bacterial, viral, parasitic, arthropodal or other, including drug residues.
Among all identified hazards, Taenia spp. was the most often studied, followed by Salmonella spp., Escherichia coli and Staphylococcus spp.
Further research is needed to determine baseline data on the epidemiology and health and economic burden associated with pig- and pork-borne hazards.
In addition, appropriate strategies are required to mitigate the risk these hazards pose to communities.
Citation
Kayano, T., Pulford, J. and Thomas, L.F. 2023. Identifying pig- and pork-associated zoonotic and foodborne hazards in eastern and southern Africa: A systematised review. Zoonotic Diseases 3(2): 120–133.
Photo: A pig at a slaughter site in Busia, Kenya (credit: ILRI/ Charlie Pye-Smith)