Role of the interaction space in shaping innovation for sustainable agriculture: Empirical insights from African case studies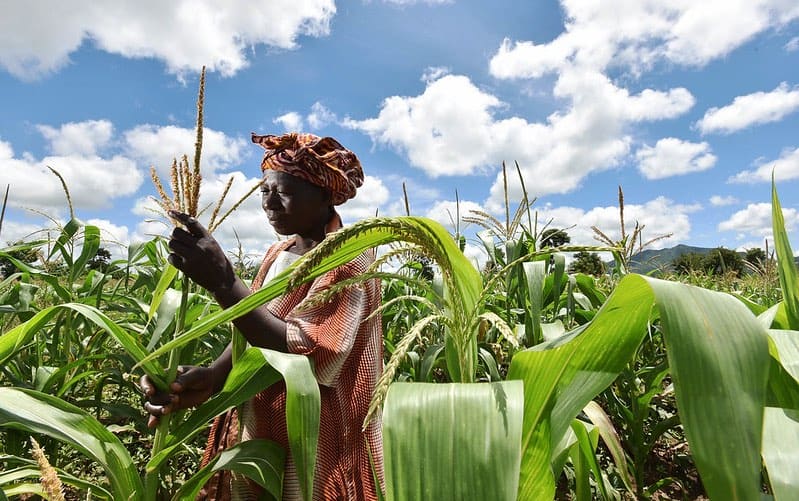 From
Published on

27.04.23

Challenges
The challenges of climate change, food insecurity and land degradation have all led to a push for 'scaling' innovation for sustainable agriculture.
For this purpose, international agricultural development projects often use farm trials or farmer field schools as a way for farmers to engage with technically-constructed knowledge and empirical evidence.
However, the role of such trials in the socio-political construction of knowledge is often overlooked.
This research study, published in Journal of Rural Studies (May 2023), conceptualises agricultural development interventions as taking place within an interaction space between researchers and farmers.
CGIAR scientists Christian Thierfelder (from CIMMYT) and John Recha (from ILRI) are co-authors of the study.
Unpacking the processes and dynamics of the interaction space from four case studies across Malawi and mainland Tanzania, the study presents findings which evaluate:
how agricultural innovation takes place in the context of funded agricultural development projects, and
how space for technical and social knowledge construction can be opened up or closed down in these contexts.
Results show that farm trials provide a basis for interaction, but that knowledge exchange in these contexts also require knowledge brokers for successful implementation and scaling.
Both knowledge brokers, and the trials themselves shape social dynamics, often simultaneously facilitating social learning for some, but contributing to social exclusions for others.
A strong connection was identified between the design of the interaction space and social dynamics evident within it, indicative of the close interconnection between the processes of socio-political and technical construction of knowledge.
Key factors open or close the interaction space, such as the continuity of knowledge brokers and the complexity of technologies.
Improving the effectiveness of innovation for sustainable agriculture, requires opening up the interaction space to enable more effective and sustained co-creation of technologies, social learning and the collaborative construction of shared knowledge.
Citation
Hermans, T.D.G, Smith, H.E., Whitfield, S., Sallu, S.M., Recha, J., Dougill, A.J., Thierfelder, C., Gama, M., Bunderson, W.T., Museka, R., Doggart, N. and Meshack, C. 2023. Role of the interaction space in shaping innovation for sustainable agriculture: Empirical insights from African case studies. Journal of Rural Studies 100:103012.