Network for Enabling Tools, Technologies, and Shared Services - Proposal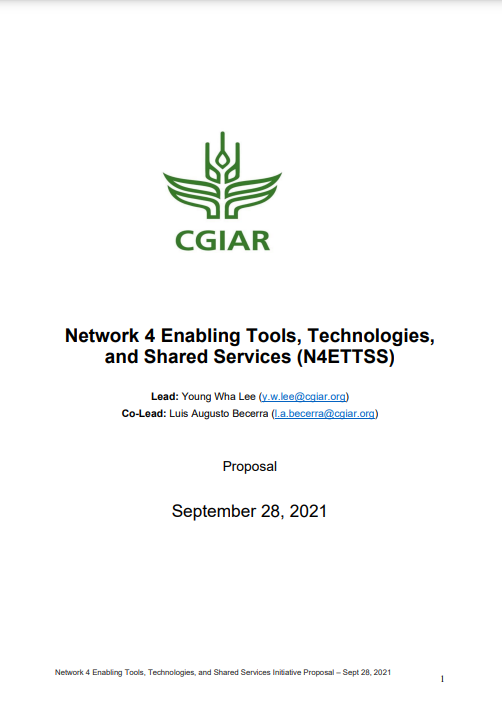 From
Published on

11.11.22

Challenges
Download
This document provides a template for Proposals for CGIAR Initiatives, providing guidance on
the elements and content anticipated. The purpose of the template is to provide CGIAR
System Council funders and the Independent Science for Development Council with the
information needed to inform their funding decisions around the Initiatives. The template is
designed in light of the CGIAR 2030 Research and Innovation Strategy, reflecting the focus
on partnerships, innovation systems and multiple SDG impacts from high-quality science,
research and innovation. The template provides for assessment of CGIAR Initiatives against
the features of CGIAR Initiatives laid out in the System Reference Group recommendations
(Annex 1 of SC09.02), the ISDC Quality of Research for Development Criteria and the
Eschborn Principles.
The Proposal template is based on that submitted to the System Council in 2020 (Document
SC11.04a), and subsequently modified with the agreement of the CGIAR Executive
Management Team and the Independent Science for Development Council, ensuring a fit to
their needs. The template is current at the date of issue, taking into account all prior decisions
of the System Council, System Board and CGIAR's Executive Management Team.
Wha Lee, Y. and Becerra López Lavelle, Luis Augusto