ISDC Review of 19 Initiative Proposals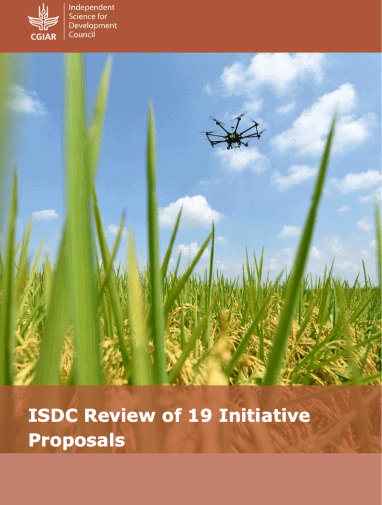 From

Independent Advisory and Evaluation Service

Published on

01.02.22

Download
Prepared for the 14th meeting of System Council held in December 2021, this report proposes an external review of the first set of 19 CGIAR Initiatives proposals to launch from January 2022.
The external review of Initiative proposals is an essential part of good governance and quality assurance, delivering benefits for the researchers, leadership, and System Council. The reviews presented in this report provide confidence to funders that their investments in One CGIAR research are appropriately targeted with high chances for success.
The report is divided into two sections: an executive summary and 19 individual review reports. The executive summary includes essential details of the proposal review to better understand the process and review criteria. It also provides a high-level synthesis of the proposals. The individual review reports are the consensus among the three external subject matter experts and ISDC member who conducted the review of each proposal.