Heat stress: Policy recommendations and engagements for Uganda pig value chains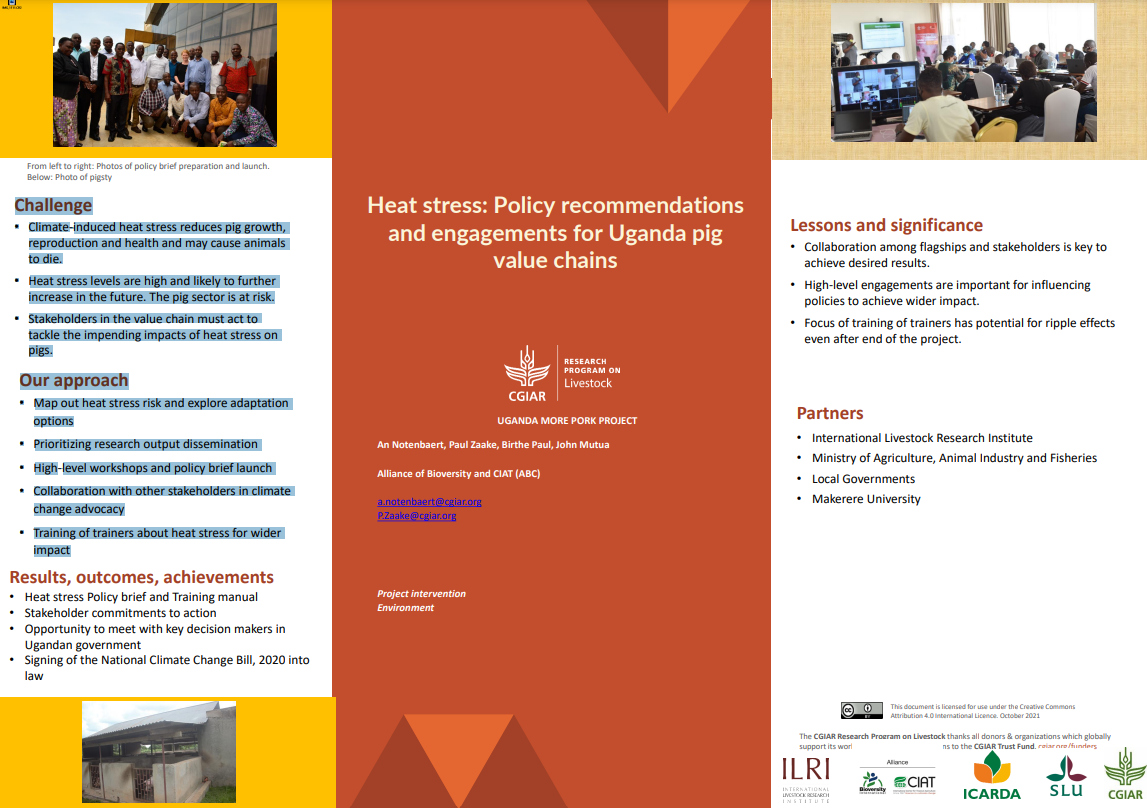 From
Published on

01.10.21

Download
Challenge
h• Climate-induced heat stress reduces pig growth, reproduction and health and may cause animals
to die.
• Heat stress levels are high and likely to further increase in the future. The pig sector is at risk.
• Stakeholders in the value chain must act to tackle the impending impacts of heat stress on pigs.
Our approach
• Map out heat stress risk and explore adaptation options
• Prioritizing research output dissemination
• High-level workshops and policy brief launch
• Collaboration with other stakeholders in climate change advocacy
• Training of trainers about heat stress for wider impact
Notenbaert, An Maria Omer; Zaake, Paul; Paul, Birthe K.; Mutua, John