Emerging impacts of the ILRI CapDev Grand Challenge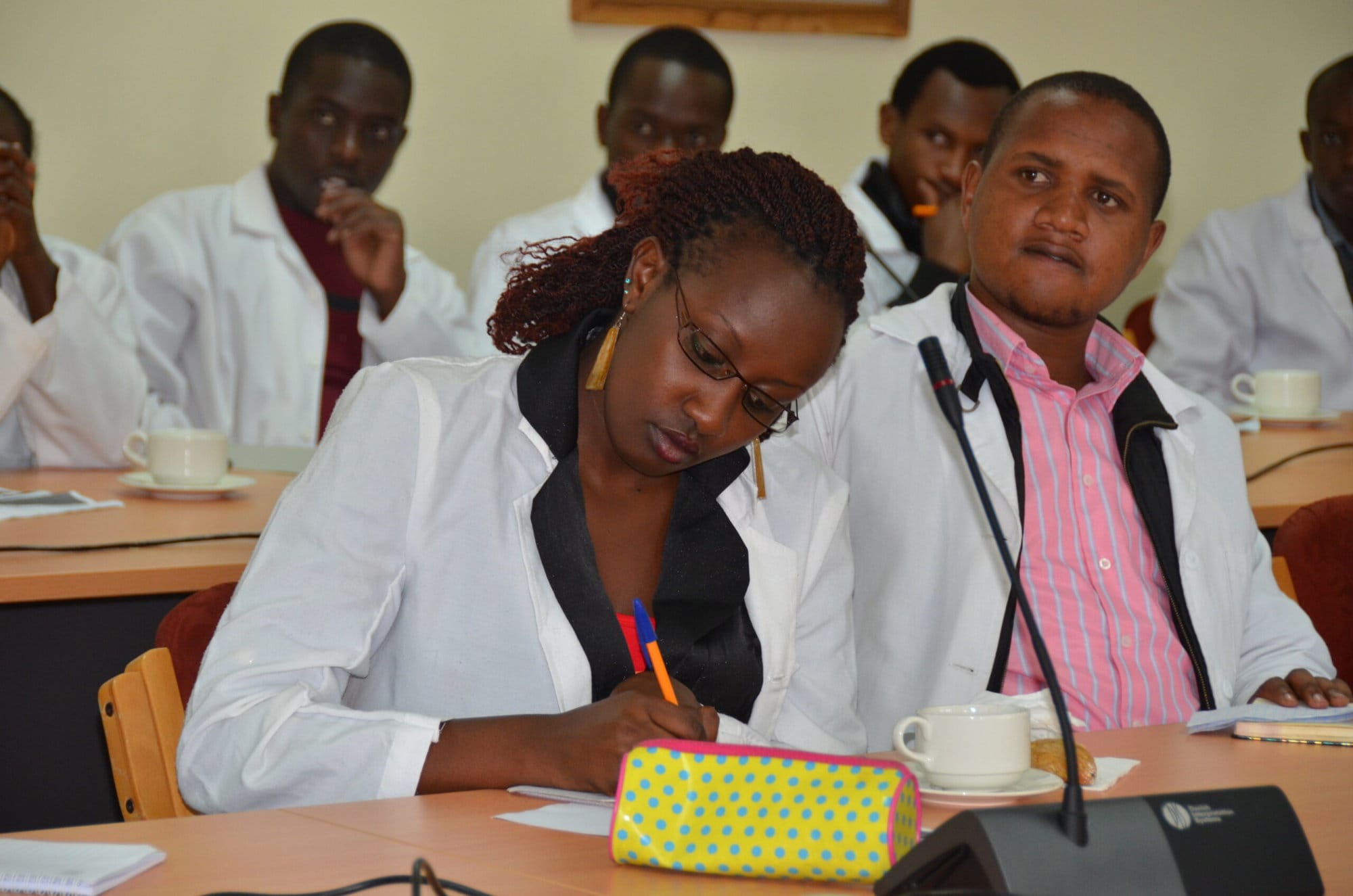 From
Published on

07.06.22

Challenges
More than ever before, researchers globally are getting challenged and feeling the pressure to go beyond contributing new research evidence and visibly demonstrate their contribution to development outcomes and impacts by deploying their scientific evidence to influence decision makers in governments, funding agencies, policy making institutions and other entities in the agri-food systems landscape.
In 2019, the International Livestock Research Institute (ILRI) launched the Capacity Development (CapDev) Grand Challenge, a process for growing transformational next-generation
livestock sector professionals. The Challenge targets the 200+ graduate students and researchers from National Agricultural Research Systems (NARS) who are embedded annually in ILRI research projects and initiatives. They spend periods ranging from a few months up to three years conducting part of their thesis research, under collaborative arrangement between ILRI and NARS, training through internship, or simply accessing ILRI's research facilities not available at their home organizations.
The primary focus of the CapDev Grand Challenge is to grow influencers, and is intentionally designed to complement the hard/technical capacity development that the trainees acquire from research programs and initiatives. The process is designed to equip the early-career researchers with soft/social/interpersonal skills they need to be effective research leaders and influencers in the future. It is integral to ILRI's project and initiative Theory of Change.
The CapDev Grand Challenge process comprises four interlinked phases that reinforce each other. The first phase is a research pitching contest, designed to raise self-awareness about the Challenge and set the tempo for the next three steps. The second phase, ten courses in ten months (10-in-10), is the core of the CapDev Grand Challenge. It comprises delivery of tailor-made short courses that hone soft/social/ interpersonal skills. In addition to the training courses, participants receive mentorship from renowned global leaders in diverse fields and regions across the globe. They talk about their career paths, success and challenges in leadership, and give broad-ranging advice. International exposure is a key component of the mentorship process, and participants are supported to attend international events.
Third is the deployment and multiplier phase, during which the trainees deploy soft skills in their professional life and work environment, while remaining connected virtually with their peers, the contest judges, ILRI scientists, 10-in-10 trainers and the capacity development team. They share experiences and challenge each other, and are remotely supported and strategically connected to diverse opportunities for continued professional development. The fourth phase involves impact tracking through a multipronged approach, including continuous engagement to capture their experiences, any challenges, success stories and inspiring personal testimonies; virtual personal reflection and experience sharing workshops, through comprehensive online surveys.