Ecological and subject-level drivers of interepidemic Rift Valley fever virus exposure in humans and livestock in Northern Kenya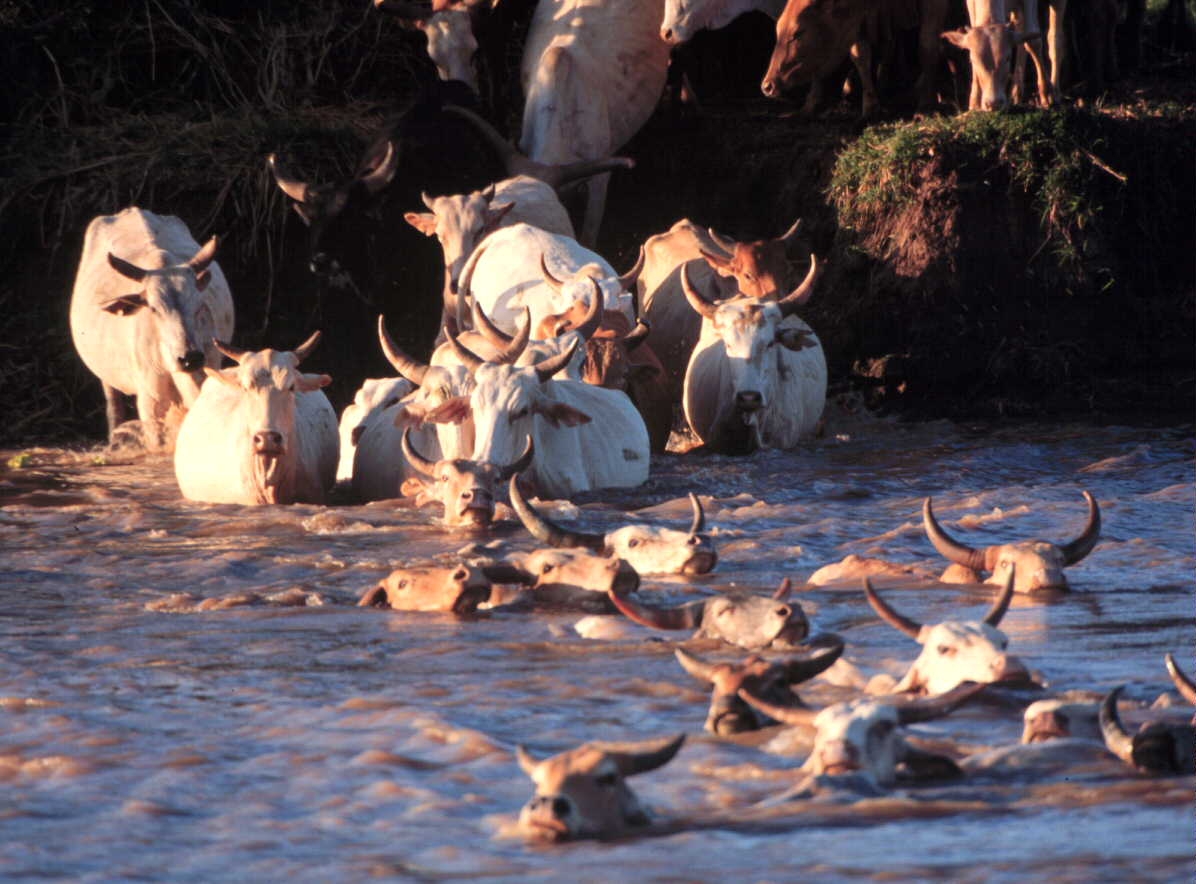 From
Published on

20.09.23

Challenges
Nearly a century after the first reports of Rift Valley fever were documented in Kenya, questions on the transmission dynamics of the disease remain.
Specifically, data on viral maintenance in the quiescent years between epidemics is limited.
To fill this gap in knowledge, a cross-sectional study was carried out in northern Kenya to determine the seroprevalence, risk factors and ecological predictors of Rift Valley fever in humans and livestock during an interepidemic period.
The study, published in Scientific Reports, was carried out by scientists from the International Livestock Research Institute, Freie Universität Berlin, the Zoonotic Disease Unit, Kenya, the University of Nairobi, Washington State University, the University of Embu and the University of Edinburgh.
Six hundred seventy-six human and 1,864 livestock samples were screened for anti-Rift Valley fever Immunoglobulin G (IgG).
Out of the 1,864 livestock samples tested for IgG, a subset of 1,103 samples was randomly selected for additional testing to detect the presence of anti-Rift Valley fever virus Immunoglobulin M (IgM).
The anti-Rift Valley fever virus IgG seropositivity in livestock and humans was 21.7% and 28.4%, respectively. Rift Valley fever virus IgM was detected in 0.4% of the livestock samples.
Participation in the slaughter of livestock and age were positively associated with Rift Valley fever virus exposure in humans, while age was a significant factor in livestock.
The researchers detected significant interaction between rainfall and elevation's influence on livestock seropositivity, while in humans, elevation was negatively associated with Rift Valley fever virus exposure.
The linear increase of human and livestock exposure with age suggests an endemic transmission cycle, further corroborated by the detection of IgM antibodies in livestock.
Citation
Muturi, M., Mwatondo, A., Nijhof, A.M., Akoko, J., Nyamota, R., Makori, A., Nyamai, M., Nthiwa, D., Wambua, L., Roesel, K., Thumbi, S.M. and Bett, B. 2023. Ecological and subject-level drivers of interepidemic Rift Valley fever virus exposure in humans and livestock in Northern Kenya. Scientific Reports 13: 15342.
Photo: Orma Boran cattle crossing a river in Kenya (ILRI /Rosemary Dolan).